During the recent G20 (Group of 20) Meetings, leaders from the member states indicated that taxation and regulation are needed for cryptocurrency. The Meetings took place over the weekend in Buenos Aires, Argentina, and according to the G20 leaders, the member states are at work building "a taxation system for cross-border electronic services". A final version of the regulations will reportedly be in place by 2020 after looking at proposals from the member states.
While many in the crypto-space are against regulation, if we are to see true mainstream adoption, we cannot avoid having a regulatory framework. Also, in the US, the finish line in the crypto ETF race is getting closer and regulation is one of the main concerns as well, so maybe some form of government supervision is not such a bad thing.
Chart Analysis – ETH/USD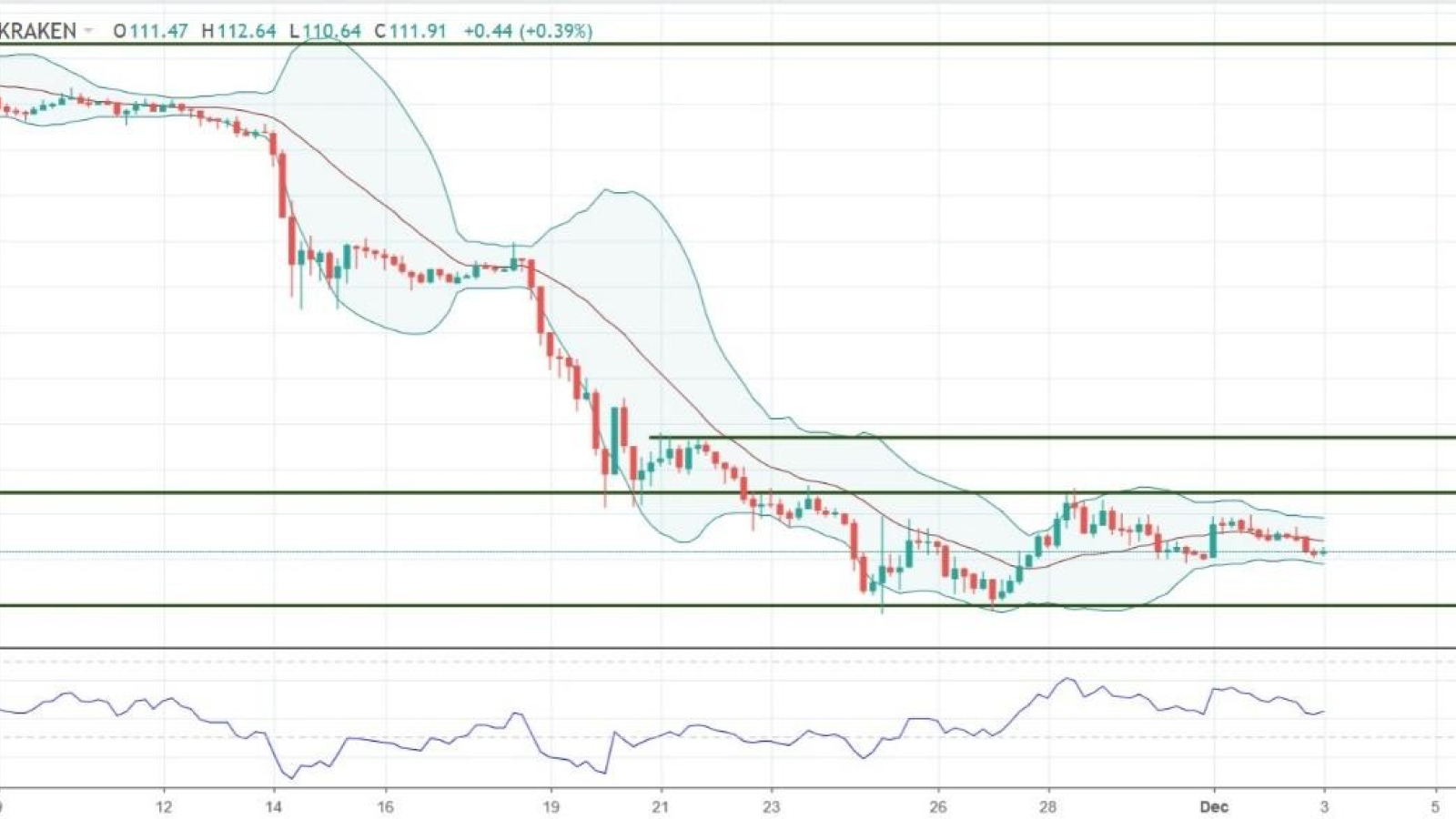 It looks like the downtrend for most cryptocurrencies has cooled down, and Ethereum is no exception, trading almost sideways in a tight channel. Against the US Dollar, it has gained a mere 0.60% for the last 7 days and lost 2.60% for the last 24 hours, currently trading around $112.
The Bollinger Bands are now hugging the price tightly, which shows a drop-in volatility and is the hallmark of a ranging market, but this also suggests that a stronger move is setting up. The tightening of the Bollinger Bands is known as a Bollinger squeeze and usually occurs before a breakout, but the timing of said breakout cannot be accurately determined.
Currently, the levels to watch are 100 as support and 125 as resistance. A break of either one could be the catalyst for a stronger move in the direction of the initial break.
Support zone: 100
Resistance zone: 125
Most likely scenario: choppy, ranging movement until a break of support or resistance