EOS is keeping around the $3,1 level without any serious fluctuations, but traders are hoping for changes in the nearest future. Will EOS be able to enter the bullish period, or is to follow the altcoin market trend and stay on the current position? Let's see what TradingView users think about it: read EOS price predictions.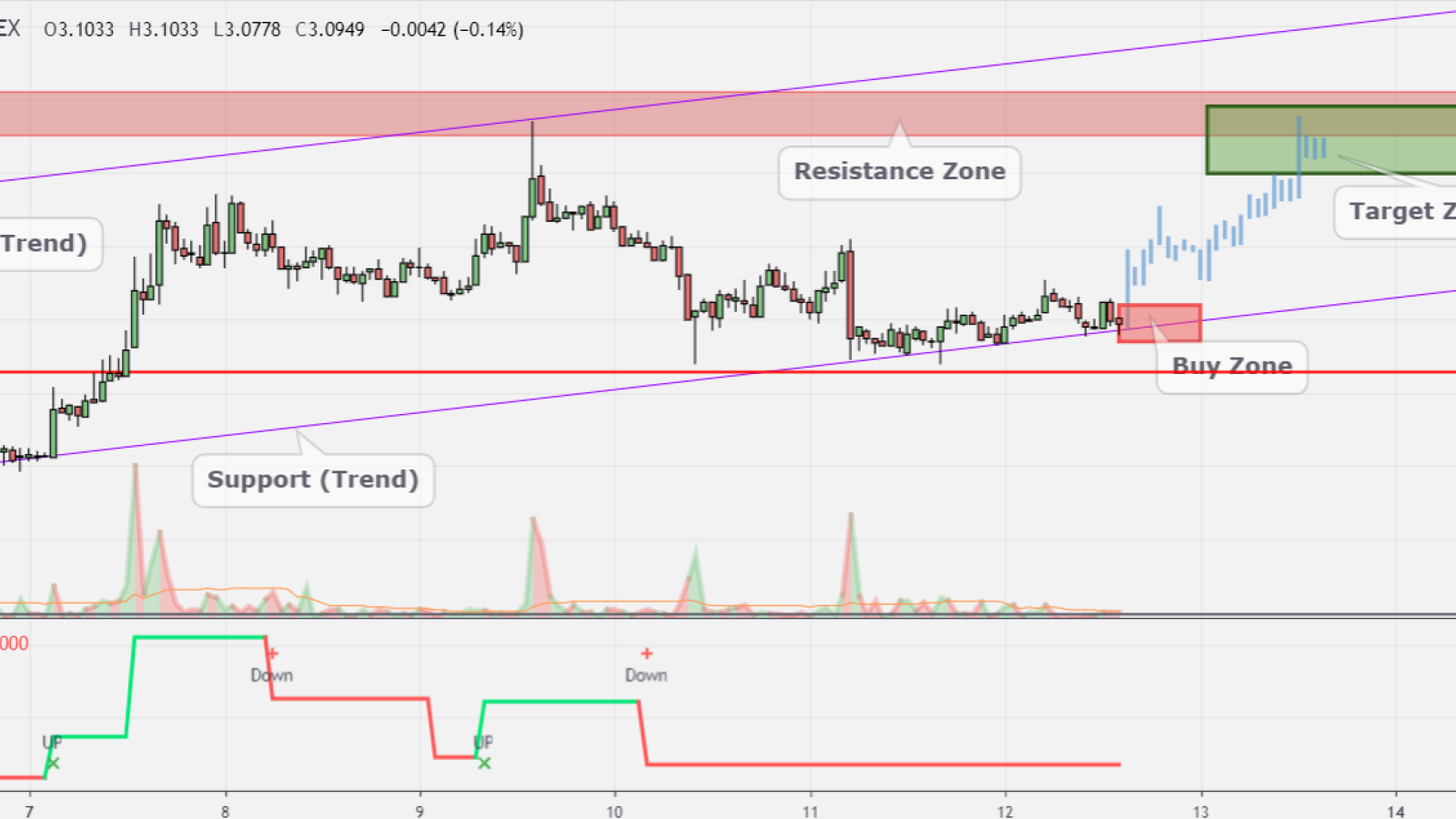 EOS price is currently sitting at the support trend of a channel. The RSI step trend is printing a Buy-Signal soon. So, our Buy Zone is located at the support zone from $3.07 to $3.12. The target price is located at the resistance zone from $3.35 to $3.40, and stop-loss is located at $3.03. The $3.40 resistance zone is expected to be hit during this week.
What's next?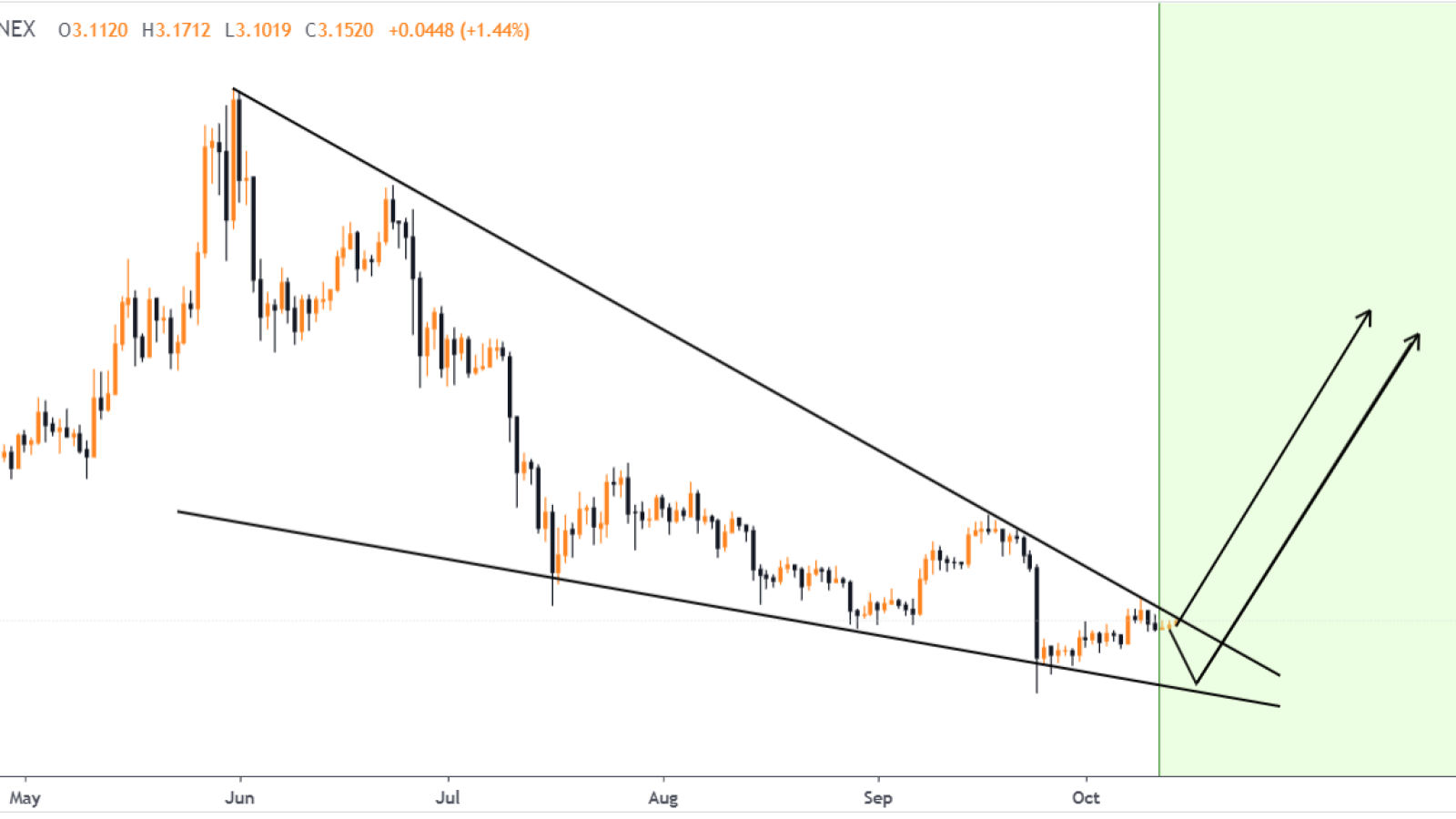 If we cast a look at the further future, we can predict that EOS price might even double in the nearest weeks. It can be proved by the following technical indicators:
Forming a falling wedge in daily timeframe with bullish indicators.

Volume is decreasing so it might change the trend in the coming days.
So don't miss this trading opportunity: grab it and stay patient. Buy EOS between $2.6 - 3.1, the sell targets are $4.2 - 5.6 - 6.4, while the stop loss is below $2.4.
What you must do is watch the market because the trend might change at any time. EOS price has formed a buyer exhausting candlestick pattern topping out at 4 hour 200 EMA resistance. There's also a bearishly divergent higher high on the hourly at $3.27.