After surging by more than 14 percent over the last 24 hours, Binance Coin has managed to surpass its previous ATH that was recorded during the peak of the bull market in January 2018, according to the data provided by CoinMarketCap (CMC). The historic rally was triggered by numerous recent developments inside the exchange's ecosystem.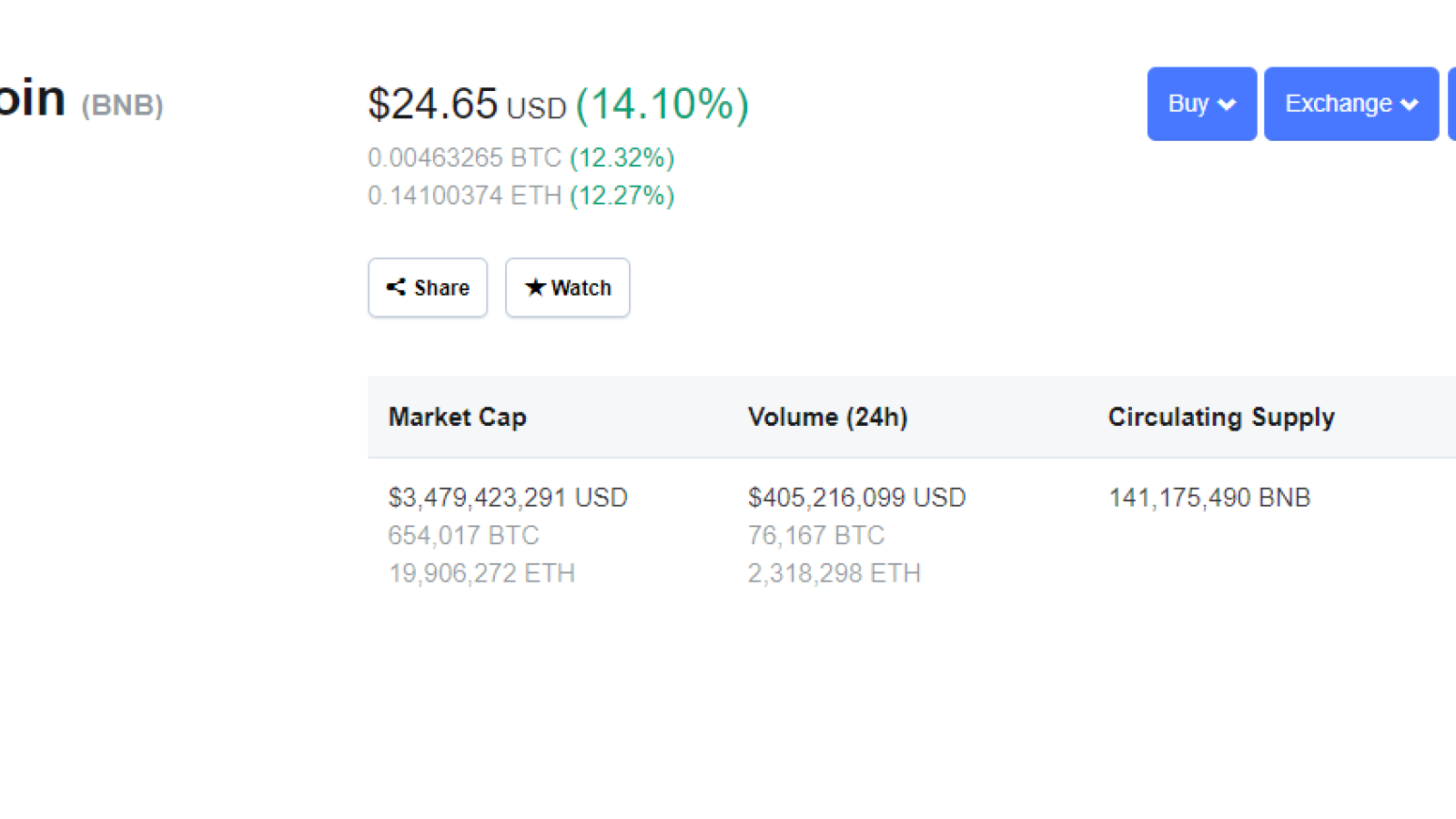 BNB makes history
At the time of writing this article, the price of the BNB token is at $24.65, rising above its previous ATH of $24.46 that was recorded on Jan. 12. Hence, Binance Coin, the seventh largest cryptocurrency by market capitalization, becomes only the second asset to reach a new price peak after the crash of the speculation-driven bull market. EOS, which is sitting one spot above BNB on CMC, achieved a similar feat in May 2018.
'Binance Coin is outpacing the overall crypto market. While Bitcoin is off 75% from its all-time-high, Binance Coin has recovered. There is fundamental growth and synergy taking place that is contributing to the rising price of Binance Coin,' says BitBull Capital CEO Joe DiPasquale.
Pumping other coins
On Apr. 18, Binance launched the mainnet of its custom Blockchain Binance Chain. The migration of BNB tokens from Ethereum to Binance Chain is scheduled to take place on Apr. 23. This is going to be the second largest token swap in history.

Binance, which is now completed with Ethereum, has already on-boarded some Blockchain projects, including Mithril (MITH) that experienced a 70 percent price pump after its launch on Binance Chain.