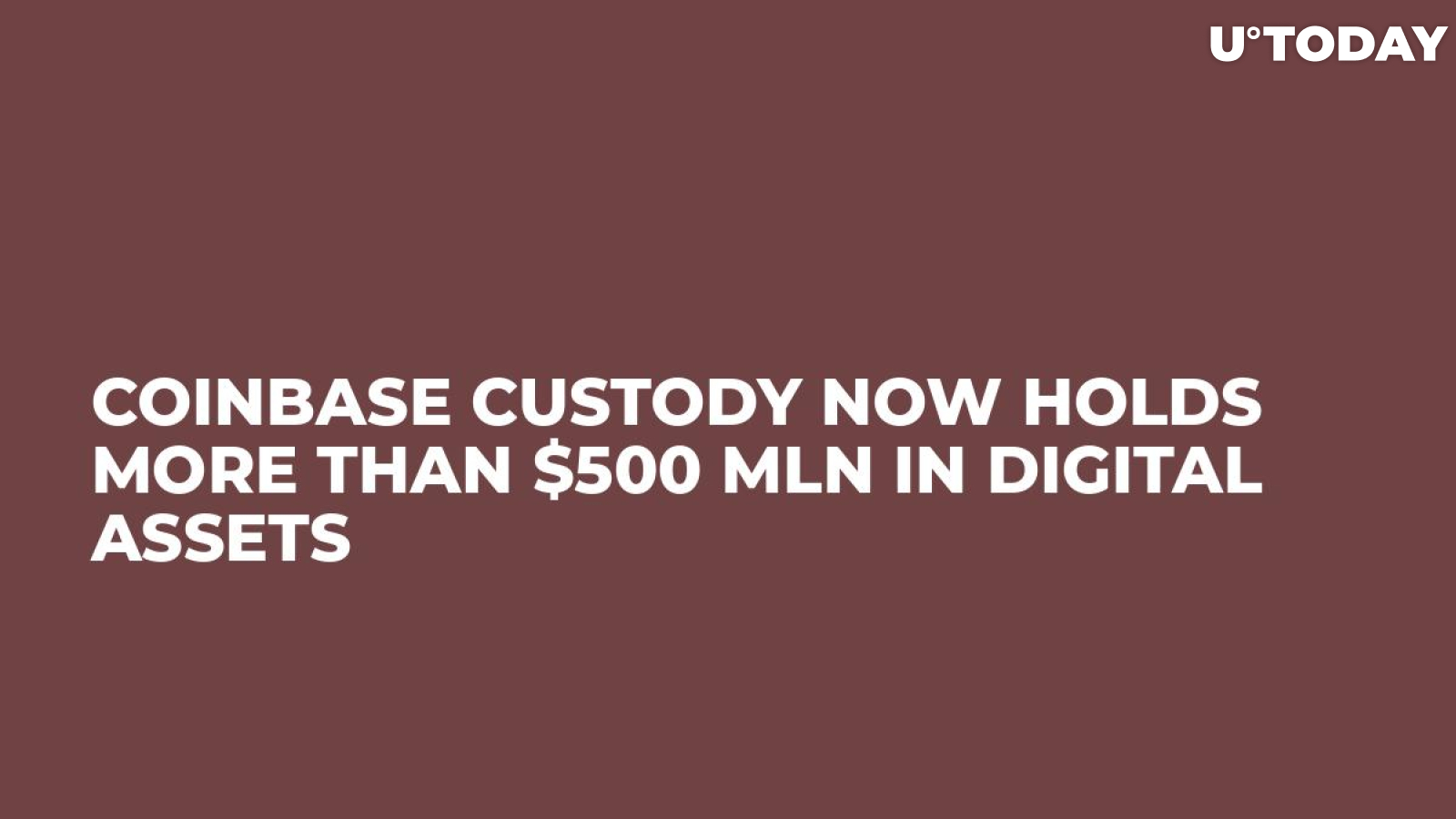 Cover image via U.Today
Brian Armstrong, the CEO of the $8 bln exchange Coinbase, has decided to bring more clarity to the table by explaining cryptocurrency custody in a recent Fortune article. Meanwhile, according to Armstrong, Coinbase Custody already stores more than $500 mln worth of cryptocurrencies.
Debunking the crypto custody myths
In the article entitled Busting Myths About Cryptocurrency Custody, the Coinbase CEO sheds light on the major misconceptions that pertain to different types of storages. Particularly, he mentions that their customers actually can get engaged in the over-the-counter (OTC) trading or earn interest if their funds are stored in cold wallets. In the light of the QuadrigaCX disaster, Armstrong emphasized that multiple parties hold private keys to their wallets, and these parties are required to consent before a certain transaction is performed.

U.Today reminds its readers that Coinbase is super-cautious about the customers' security, going as far as storing their private keys in a remote Faraday tent.
$500 mln under custody
Coinbase Custody, which was rolled out on July 2, 'has gotten good traction', according to Armstrong. The offshoot of one of the biggest crypto startups in the world now has $500 mln under custody with 14 available digital assets. Now, Coinbase is asking its customers what assets should be listed next. Back in August, the company announced its plans to list 37 new cryptocurrency assets.
Coinbase Custody (https://t.co/QjsRDElw2O) has gotten good traction so far. About $500M in assets under custody now and growing. This is in addition to the many billions of $ in crypto assets on Consumer and Pro (which have been around much longer).

— Brian Armstrong (@brian_armstrong) February 21, 2019
Notably, Coinbase Custody added XRP back in November, but the popular remittance and settlement token still hasn't been listed on the exchange itself.