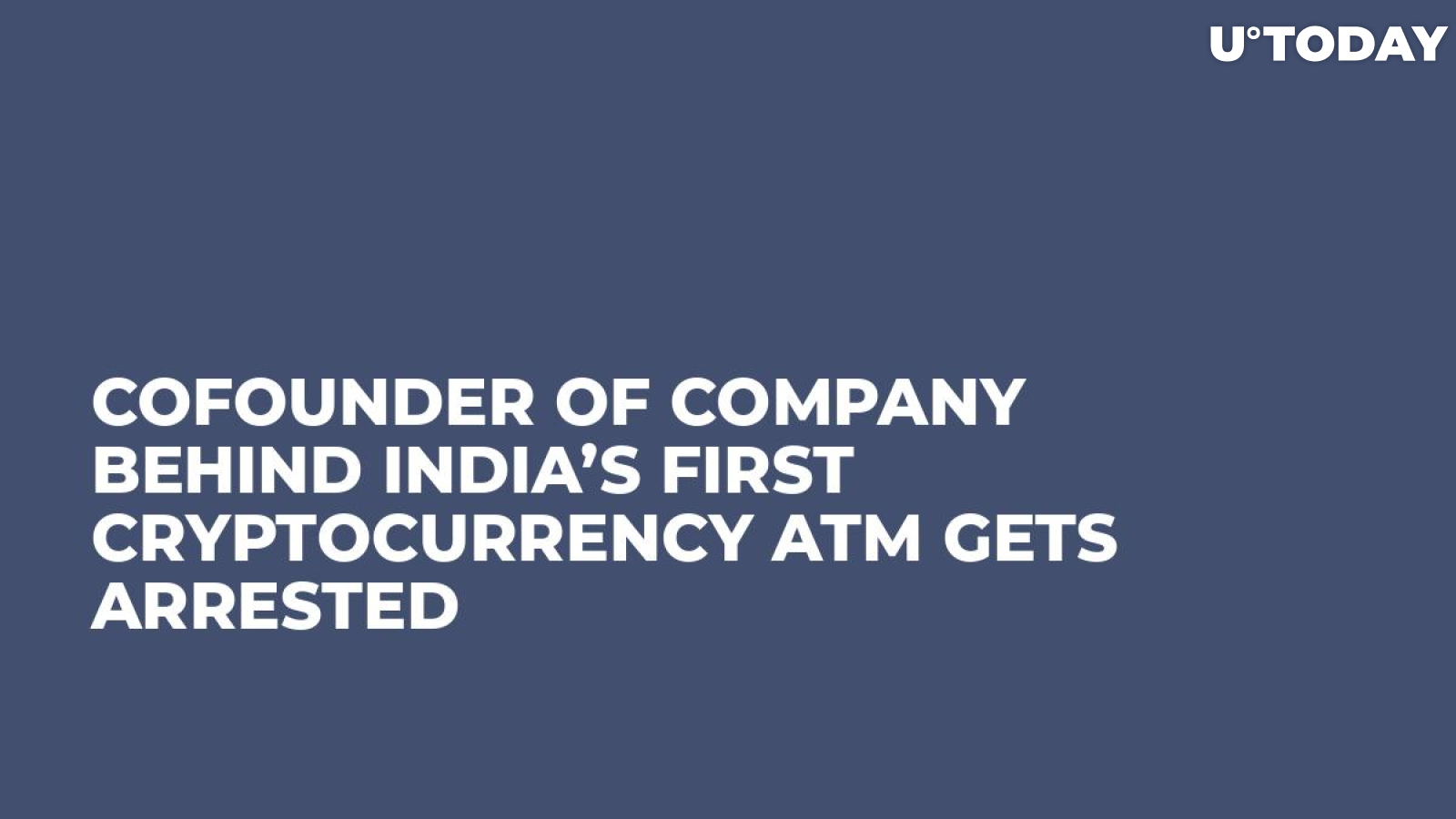 Cover image via U.Today
Cofounder of a crypto exchange Unocoin Harish B.V. has been arrested by local authorities. He is accused of facilitating illegal cryptocurrency trading. According to a local media outlet The Hindu, Harish is currently in police custody.

At Uncoion, Harish served as chief financial officer (CFO). After the raid, the police confiscated his laptops, mobile phones and 170,000 Indian Rupee (about $2,316).

Unocoin made a substantial amount of buzz last week after installing India's first cryptocurrency ATM despite the ongoing crackdown on virtual currencies in the country. Despite the RBI ban, Unocoin claims to legally circumvent it since these ATMs are not related to the country's banking system.
Unocoin introduces its first ATM at Bangalore. These machines can be used by our KYC verified customers for deposit INR to, and withdraw INR from their Unocoin or Unodax account https://t.co/ETcqzcGpPj pic.twitter.com/5kDTCmlqJn

— Unocoin (@Unocoin) October 15, 2018