Coinbase Pro, the professionally-oriented version of the number one US crypto exchange Coinbase, has just made an announcement about listing Chainlink. The price of the 23rd biggest currency is sitting at $2.31 after its price increased by more than 230 percent in June.
Our LINK/USD, and LINK/ETH order books will soon enter transfer-only mode, accepting inbound transfers of LINK in supported regions. Orders cannot be placed or filled. Order books will be in transfer-only mode for a minimum of 12 hours. https://t.co/BnVOqhFUdV

— Coinbase Pro (@CoinbasePro) June 26, 2019
Is the Coinbase effect even a thing?
The exchange will add two trading pairs that feature Chainlink — LINK/USD, and LINK/ETH.

Traditionally, the listing process will take place in several stages. At 10:00 AM PT, Coinbase Pro users were given an ability to deposit LINK to their accounts.
It will take at least 12 hours until traders can post limit orders that are supposed to start matching shortly after that. During the fourth stage, the exchange's customers will be able to use all available trading features.

Notably, at the time of writing, LINK is actually down 3 percent, which means that the so-called Coinbase effect is yet to kick in (or it won't happen at all).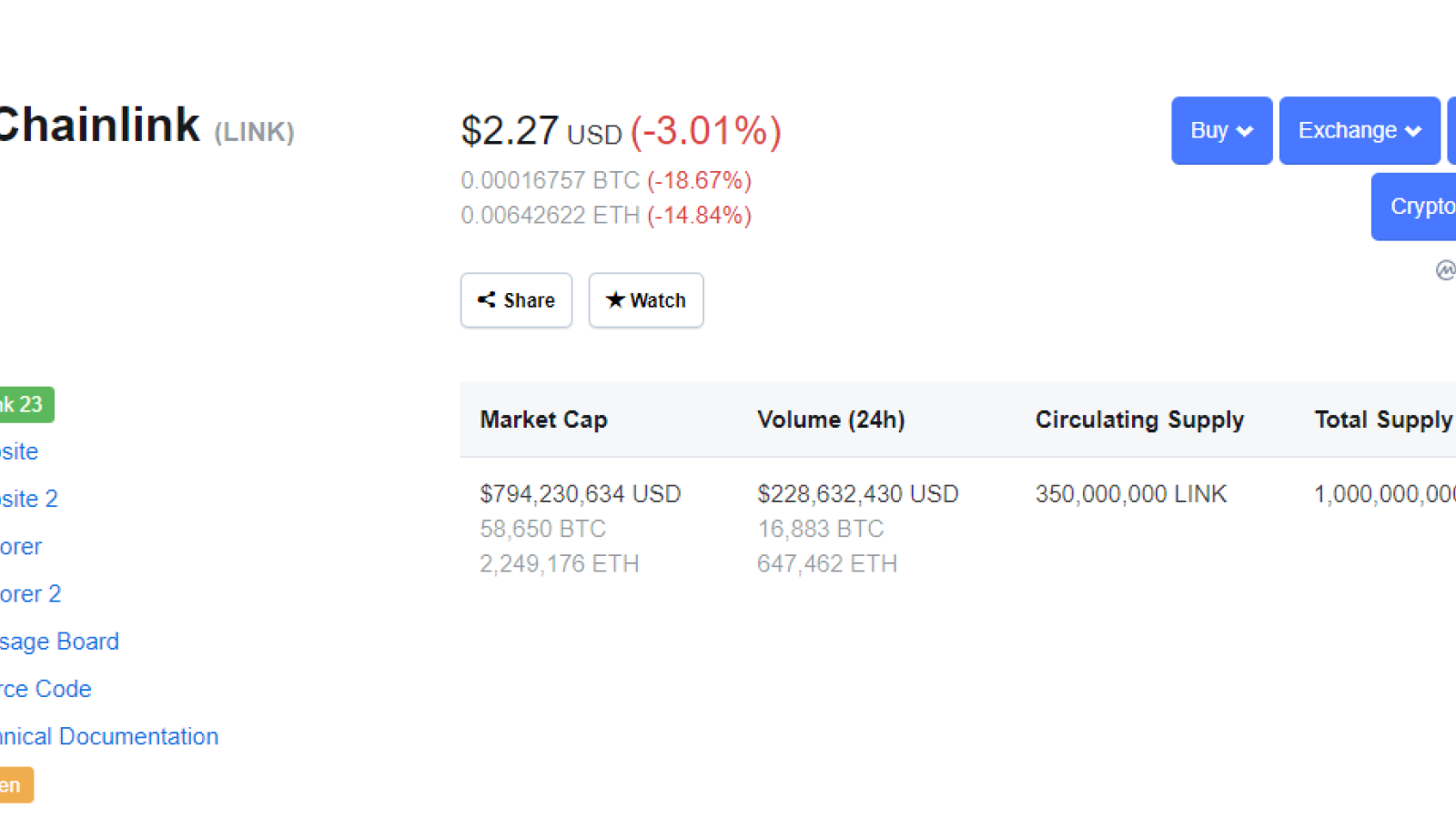 A fruitful month for Chainlink
Chainlink is an oracle service that strives to achieve a sufficient level of interoperability between Blockchain-based smart contracts and different types of off-chain data, such as temperature.

The project recently scored a high-profile partnership with Oracle. Prior to that, Google Cloud developer advocate Allen Day explained how Chainlink could be used as oracle middleware between Google's BigQuery and Ethereum.