Oracle service provider Chainlink has announced its expansion to Arbitrum One, a new but already acclaimed Layer 2 solution for Ethereum. The launch of Chainlink Automation will help developers build decentralized applications on Arbitrum One, enabling them with automation and maintenance.
#Chainlink Automation is live on @arbitrum mainnet.#Arbitrum developers can now build fully automated #dApps that are decentralized end to end.

Learn how reliable, high-performance smart contract automation can benefit your Arbitrum dApp ⬇️https://t.co/4D1UosPyoA

— Chainlink (@chainlink) December 14, 2022
Chainlink's expansion into Arbitrum does not seem surprising and seems organic. Arbitrum has quickly managed to establish itself as a very nimble, secure, low-cost blockchain that for many is a priority platform for financial technology development.
Thus, for example, the decentralized crypto derivatives exchange GMX, whose token of the same name has made a lot of noise in recent weeks, is built on Arbitrum One. GMX accounts for more than a third of the blockchain's total value of $1.11 billion.
Chainlink's recent developments
Chainlink's expansion into Arbitrum is the second major development in the crypto company's life recently. The first is undoubtedly the launch of long-awaited staking last week. The early pool, launched only for a limited number of people, has already filled to a maximum of 22.5 million LINK with an interest rate of 4.75%.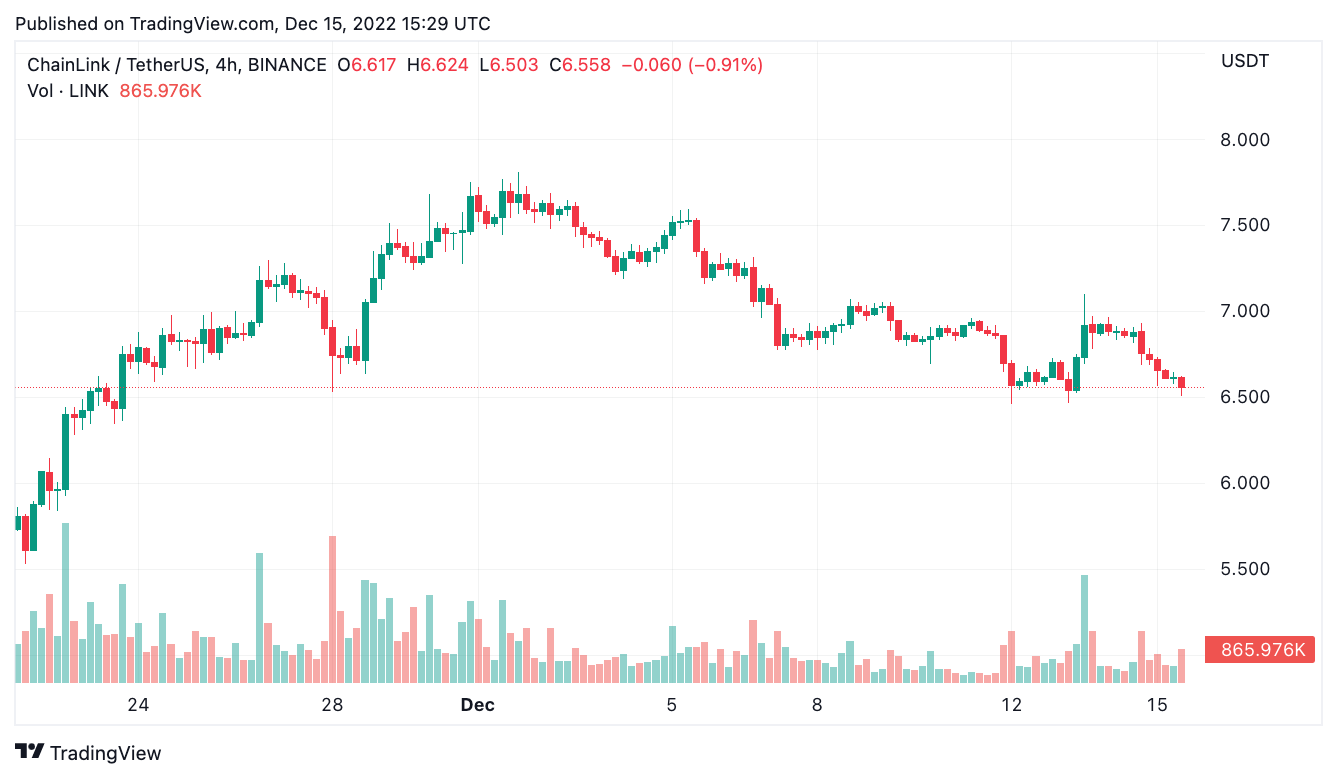 The LINK price reacted to all the positive news with a drop of 12%, but before that, it was up 28% from the last week of November to Dec. 5.