EMURGO, the commercial development division of Cardano, has partnered with Metaps, and they have successfully implemented ADA (Cardano's digital asset) on the Metaps Plus platform. They will launch the first plastic card based on said token, as well as mobile gift cards.
The cards can be used to pay at over 30,000 offline retail stores across South Korea and will be available in denominations of 100 and 1,0000 ADA; the cards can also be recharged via mobile apps and can be used in QR code format.
Chart Analysis – ADA/USD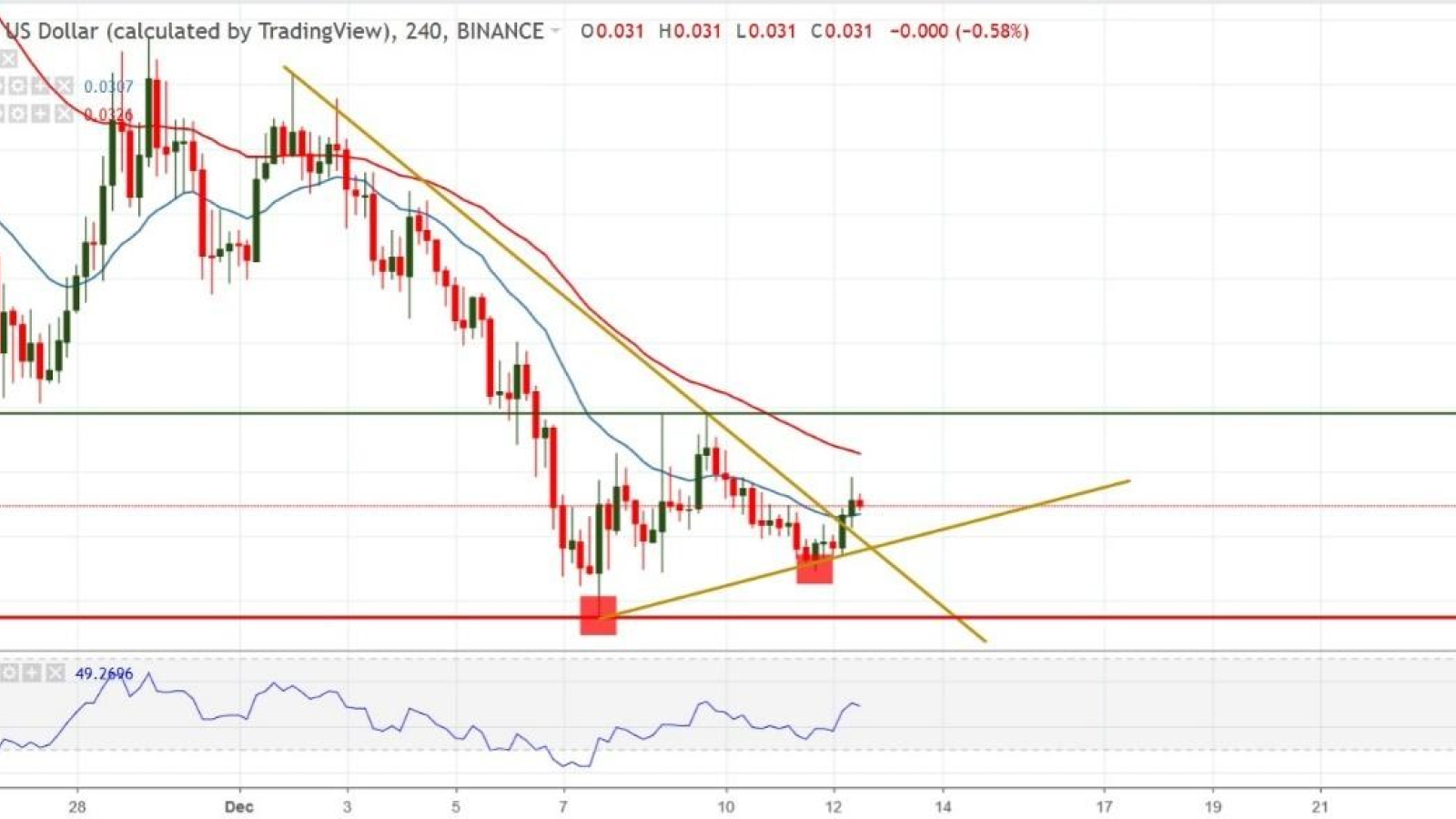 With almost 5% gained over the last 24 hours, ADA is currently trading at 0.031 against the US dollar, and the 4-hour chart looks prone for an extended climb. This could be due to recent news of instant payments using crypto cards or simply a technical setup (bullish correction in an overextended downtrend).
The main elements to watch during the days to come are the two trend lines, the support at 0.028 and the resistance at 0.034. Currently the bearish trend line is broken, which is a clear sign of buying pressure, and price action has established a 2-point bullish trend line. As long as the latter remains intact, the first target is 0.034 but if we are going to see a stronger recovery, this target needs to be taken out relatively fast.
Support zone: bullish trend line and 0.028
Resistance zone: 0.034
Most likely scenario: test of resistance
Alternative scenario: return below both trend lines