Cryptocurrencies have broken into the limelight following the exponential growth in the price of Bitcoin, the explosion in the launch of blockchain projects, increasing regulatory clarity, and the gradual institutionalization of crypto assets. Most people are already taking strategic positions ahead of the mass-market adoption of cryptocurrencies. There's little doubt that cryptocurrency is the future of money and you'll be doing yourself a great disservice if you continue to ignore the potential of cryptocurrency to disrupt the global socio-economic outlook.
Interestingly, many people who get involved with cryptocurrencies either position themselves as traders to profit from short term price volatility or position as long-term investors accumulating coins in the hopes of a supersized payout in the future.
If you are a trader, you'll most likely be interested in crypto derivatives so that you can profit from both the uptrends and downturns in the market. Sadly, there are only a handful of exchanges built specifically for trading cryptocurrency derivatives. This Bybit review is written to provide you with comprehensive information about the company, its service, and the unique features that set it apart from the competition.
Bybit Review: Background Information
Bybit has successfully differentiated itself from the hordes of cryptocurrency exchanges in the market because of its exclusive focus on being a platform for trading cryptocurrency derivatives. Ben Zhou, the company's co-founder and CEO, believes that most cryptocurrency exchanges are ill-equipped to provide derivatives traders will a robust trading experience. Bybit is a successful attempt to serve all crypto derivatives traders, from individual retail clients to professional market makers by providing them with seamless access to the market.
Bybit was founded in 2018 and registered in the British Virgin Islands. Its headquarter is in Singapore and it also operates out of Taiwan and Hong Kong. It has a wide userbase spread all over Europe, North America, Southeast Asia, Russia, and Japan. After being operational for a little more than one year; the trading volume hit 1 billion and 2 billion USD on consecutive days in late June 2019.
Bybit Review: Supported Contracts
Bybit is currently providing traders with a platform for a trading a type of cryptocurrency derivatives called Perpetual Contracts. Perpetual Contracts are Futures contracts that give holders the right and obligation to buy a set amount of cryptocurrencies at a predefined on a future date. The difference between Perpetual Futures and regular Futures Contracts is that Perpetual Futures do not have an expiration date. However, Bybit says that it is working on more contract types that it will unveil in the coming months.
Bybit Review: Supported Assets
There are more than 2,500 coins, altcoins, and tokens in the market. However, not all of them are worthy of your trading efforts and certainly not all of them are optimized for derivatives trading. Bybit currently supports derivatives trading for BTC/USD, ETH/USD, EOS/USD, and XRP/USD. Bybit places a premium on ensuring that there's enough liquidity to power its trades and it will continue to add more coins as the liquidity pool continues to grow.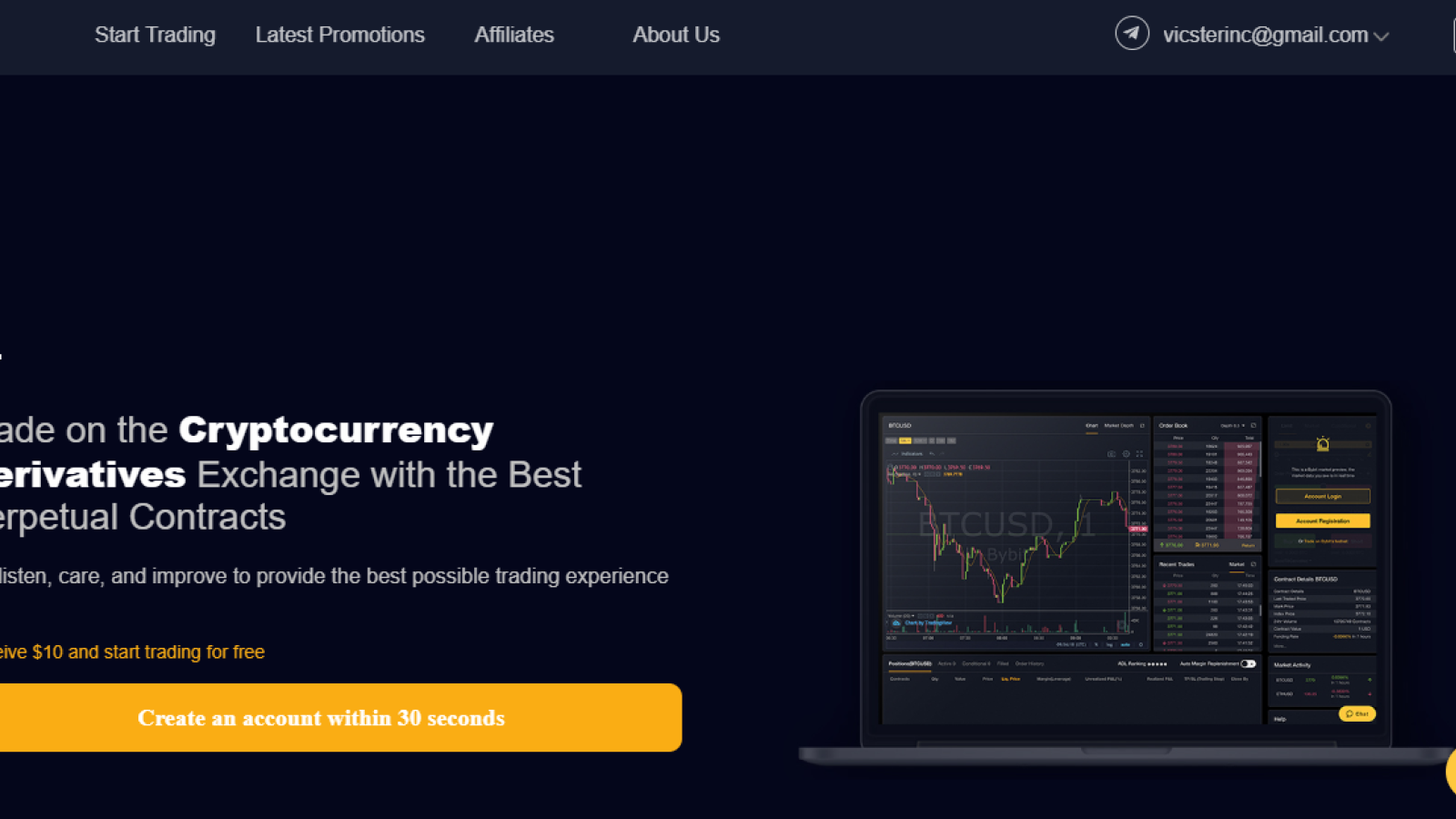 Bybit Review: Important Features
Bybit operates on the same league as Binance, Bitmex, OKEx, and Deribit in providing a platform for trading cryptocurrency derivatives. However, apart from the fact that it offers leverage, which is the key selling point of derivatives trading, it has an incredibly fast matching engine with up to 100,000 TPS per contract. In contrast, other platforms often suffer repeated overload problems that tend to frustrate traders during peak times.
Bybit also guarantees the security of user funds with access control via 2-factor authenticator while trader funds are stored in Multi-Sig Cold Wallets.
Bybit is the first crypto derivatives exchange to integrate with TradingView. The TradingView Integration makes it easy for traders to run technical analysis and leverage trading strategies right within Bybit's trading terminal. Also, Bybit enables traders to unlock advanced trading functions by enabling powerful industry-leading API functionalities.
ByBit also has a welcome bonus policy to help new users to try the platform with no risk for the first time. On signing up, users receive a $10 bonus and following Bybit's social media handles entitles them to receive another $50 trading bonus which can be applied to live trades.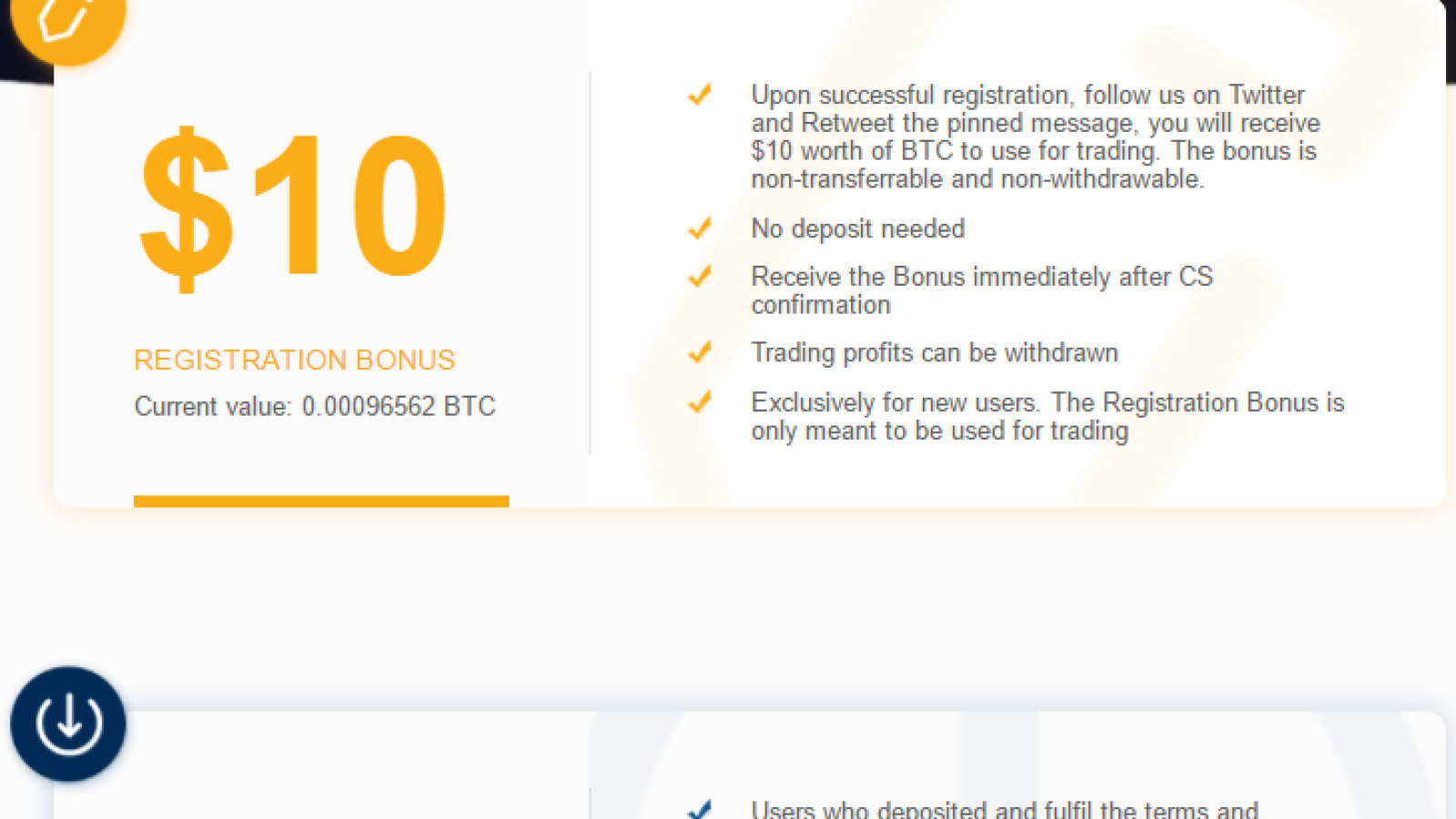 Bybit Review: Pros VS Cons
Pros
Low maker and taker fees – 0.025% and 0.075% respectively
Deposits and withdrawals in all supported cryptocurrencies
100X Leverage
Dual pricing mechanism
Demo account with real-world market data and Testnet account
Insurance fund and auto deleveraging
Zero minimum deposit requirement
24/7 multilingual live chat support and email support
Cons
Only four supported cryptocurrencies
Mobile trading is available but their app is still under development.
Contract types are limited to Perpetual Contract -- no Futures Contracts or Options contracts
Bybit Review: The Bottom Line
There several different variables ranging from security, fees, to UI/UX to consider when choosing a platform for trading cryptocurrency derivatives. ByBit has done an incredible job aggregating the most important features that most traders will need for a robust crypto derivatives trading experience.
Of course, Bybit doesn't yet offer Crypto Futures or Options; yet the quality of its offerings with Perpetual Futures provides a solid starting point into the world of crypto derivatives. You'll love its demo trading account, the welcome bonus, and its round the clock user-centric customer service. If you are just getting started trading cryptocurrency derivatives, our ByBit review suggests that it is probably the best starting point from which you can ease yourself into the complexity of the market.