Spend Wallet app has been working on improving its products, technical features and adding more coins for customers to use.
A new version – v.2.3.1 – has been released on iOS and is already available for download on the App Store. In today's medium post, the app team says that they have fixed numerous bugs and made the app overall to be more convenient for users.
Besides, the app has now added Binance Coin.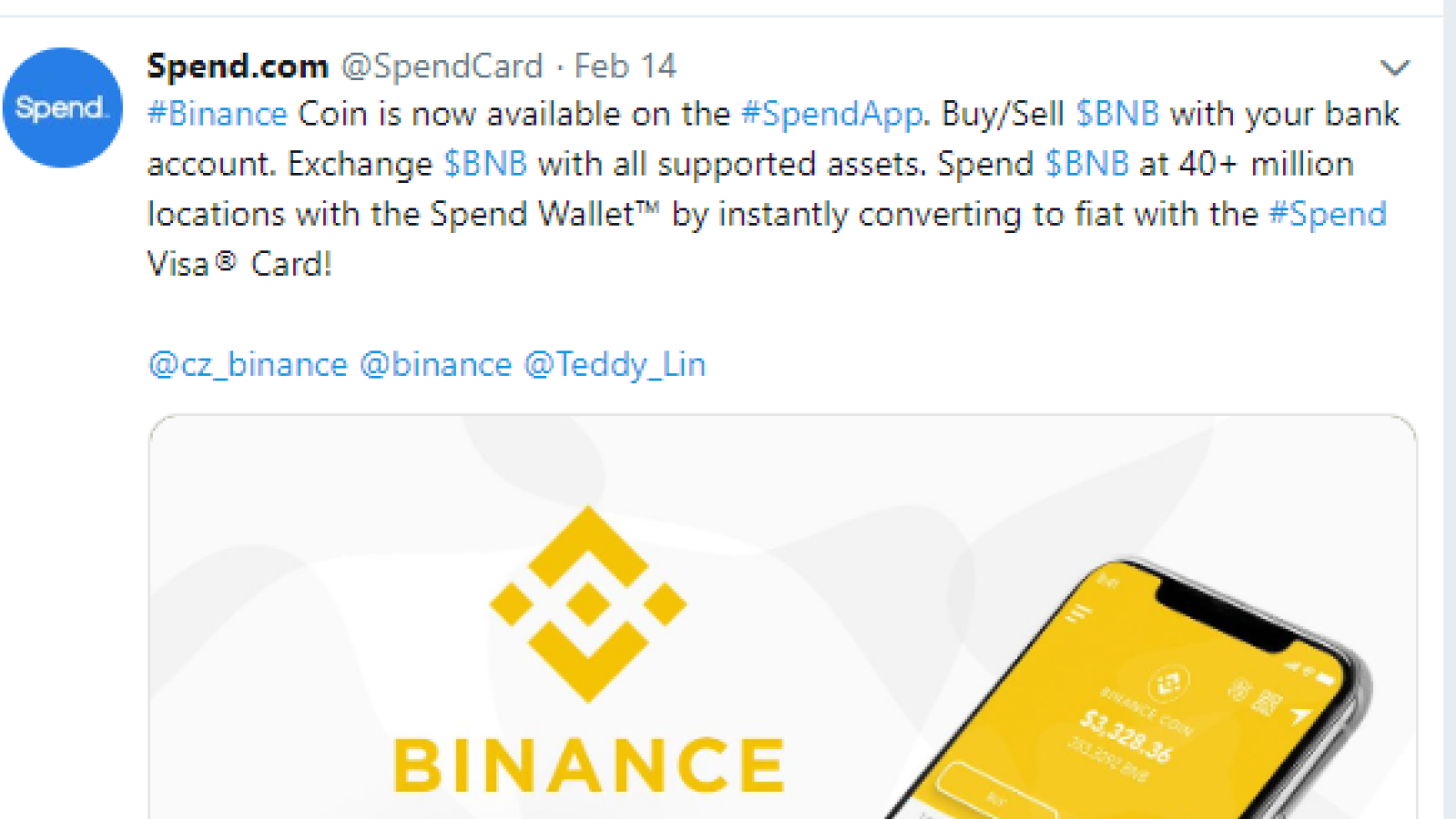 New features are added
The company has given its users one more security feature. Their crypto from now on will be protected by 2-factor authentication.
Besides, the platform has ensured support of banks in nearly 120 countries around the world. It will particularly enable users to withdraw USD wire deposits. They can also put US dollars on their Spend Wallet by wiring the cash.
Also, the app has integrated the Spend VISA virtual card.
Spend app integrates new coin
The other day, U.Today reported that the Spend app has add new coins among which are Tron (TRX) and Dash. They are also available on Spend VISA cards taken by over 40 mln merchants.
Apart from these two tokens, Spend Wallet has recently added EOS as well.
Binance CEO has also tweeted that BNB coin has been integrated by the Spend Wallet app thus widening the scale of BNB adoption.
What's more awesome about this is:

I asked my team to initiate contact with @SpendCard (cause I saw them in a tweet), then 20 hours later, they integrated $BNB and tweeted it out. Crypto speed!

It's spreading. https://t.co/qq2NGhjxVB

— CZ Binance (@cz_binance) February 15, 2019