Bitgesell (BGL), a popular Bitcoin (BTC) fork with flexible and "light" transactions, shares the details of its latest tokenomic development, Dynamic Block Size.
Bitgesell (BGL) switches to Dynamic Block Size model: BIP-1 BGL published
According to a press release shared with U.Today, Bitgesell (BGL), a community-first Bitcoin (BTC) fork, is going to radically change its block mining design.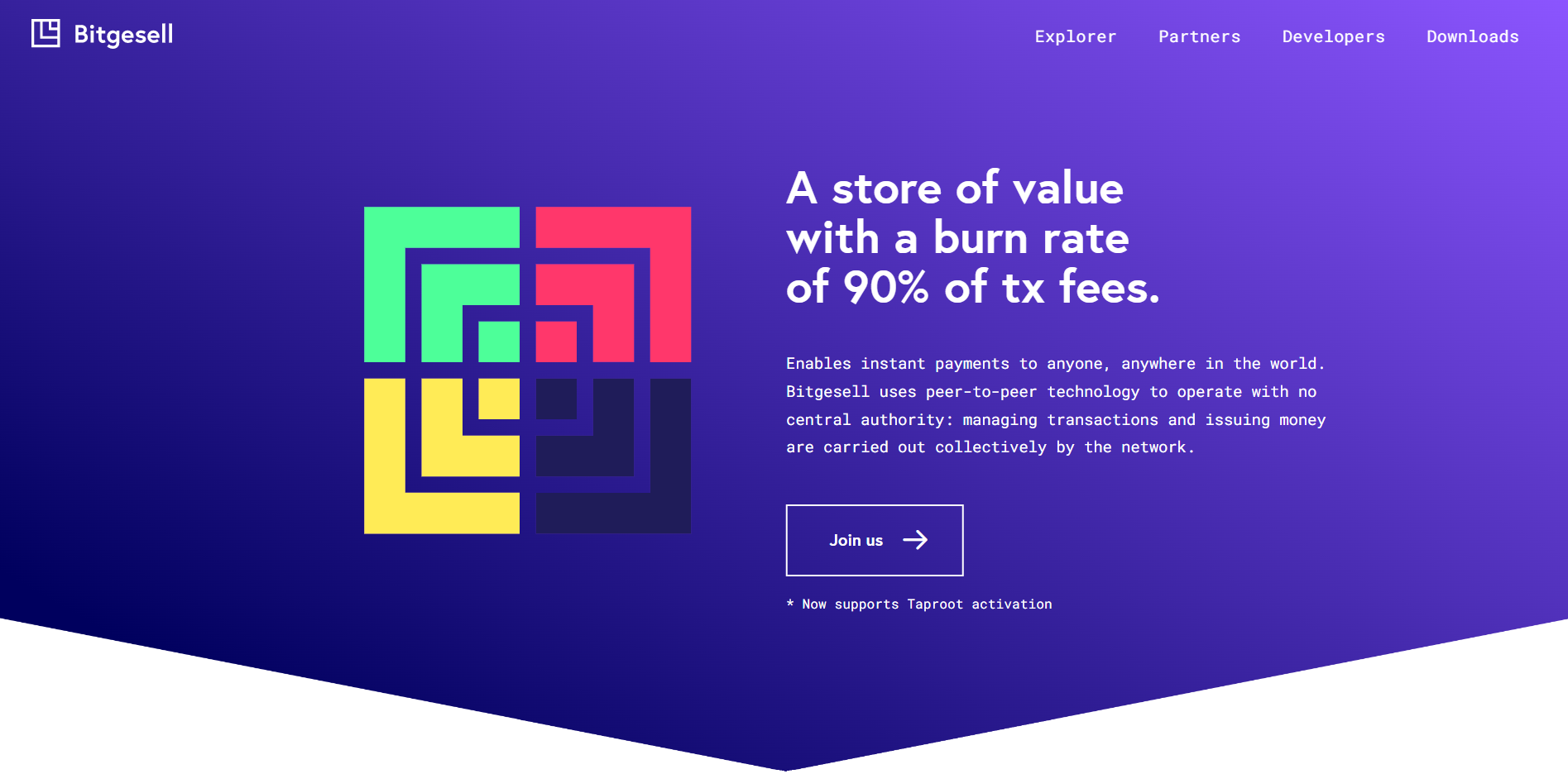 Typically, first-gen cryptocurrencies have fixed block size to guarantee stable network operations. However, this approach comes with some bottlenecks: during periods of maximum network overload, regular block size becomes insufficient.
As such, the accounts might experience delays in transaction finality. Overall block verification time can spike notably. That is exactly what the Ethereum (ETH) network went through in 2020-2021.
For Bitgesell (BGL), this imbalance is even more sensitive: due to its unique 90% fee burn rate, blocks that are mined "less than full" also result in no fees destroyed.
That is why its team decided to introduce a mechanism that ideologically looks not unlike EIP 1559. A proposal has been released to make block size in Bitgesell (BGL) dynamic. This, in turn, will unlock new opportunities for miners and holders.
Experimental Bitcoin (BTC) fork with 90% fee burn rate
With Dynamic Block Size, supporting Bitgesell (BGL) with hashing power becomes more profitable, inclusive and democratic than ever before.
Actual block size will be set automatically based on a number of metrics, including average/median fees, total transactions on the previous block and so on. The final decision on BIP-1 BGL will be made in the coming weeks.
As covered by U.Today previously, Bitgesell (BGL) aims to meld a cypherpunk decentralized ethos with all of the best features of a modern DeFi ecosystem.
Through this combination of factors, Keccak-based blockchain Bitgesell (BGL) aims to overcome various roadblocks of blockchain scalability.