According to the Long-Term Holder Spent Price against the Cost Basis indicator, most investors are still capitulating as the divergence between the purchase price and the selling price constantly rises. The current capitulation may be the largest distribution on the market.
Rising capitulation among long-term holders could have been a worrying sign back when Bitcoin was trading at the top, but in the event of a prolonged rangebound movement, we are less likely to see the negative effect of a relatively large selling volume.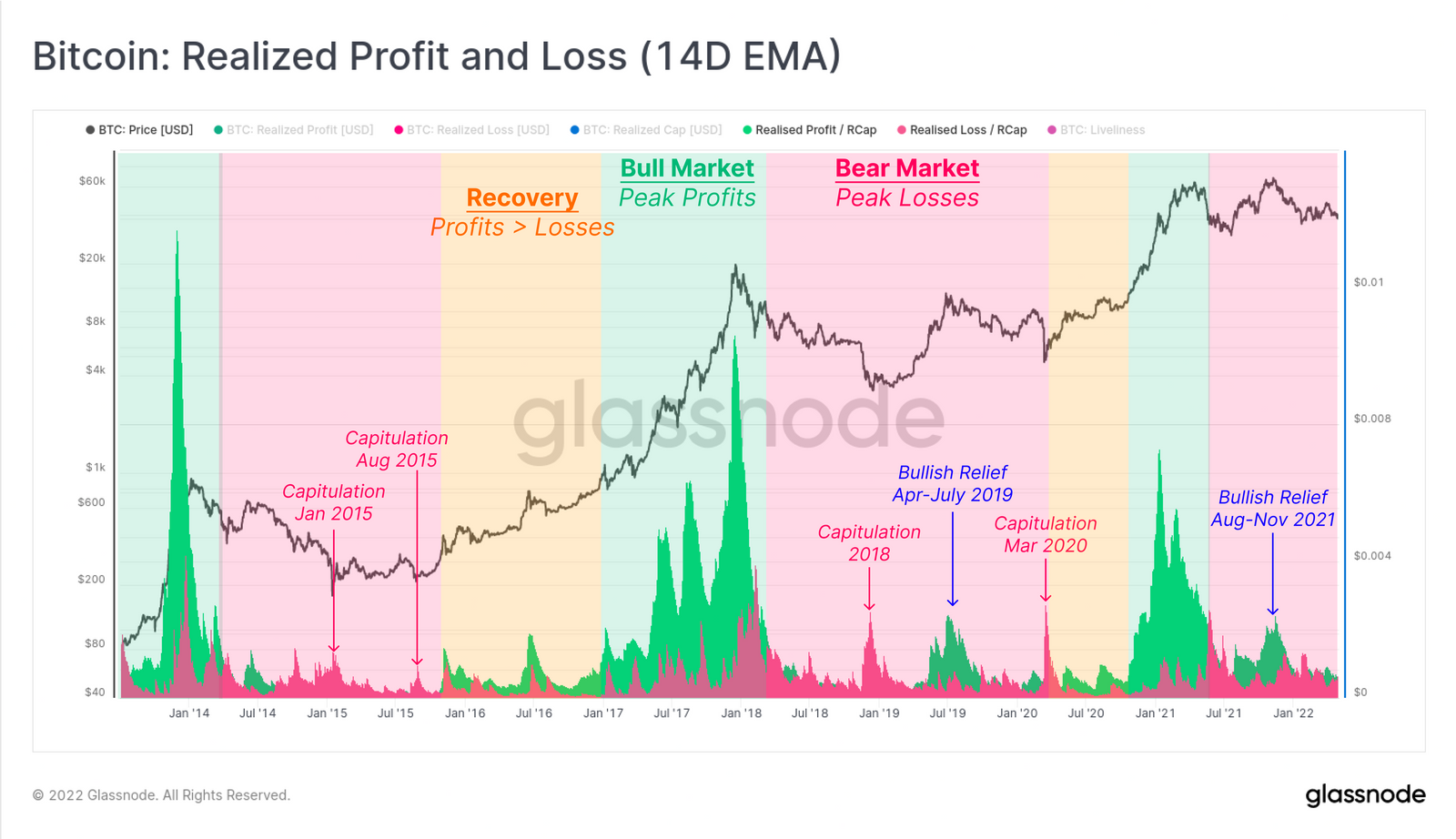 Glassnode's report also included an overview of additional indicators, including realized profit and loss on the cryptocurrency market, which shows us the average USD value at which investors may enter and exit the market. The metric allows us to identify specific market phases: bearish, bullish and disbelief.
According to the metric, the crypto market currently remains in a bearish phase since losses are largely outpacing realized profits. But while Realized Profit and Loss can give us a hint about current market conditions, we can also see the length of each cycle on the market. The period between 2016 and 2019 included three full cycles, while the same number of cycles was pushed in only a two-year period between 2020 and 2022.
Almost every fundamental on-chain metric suggests ‌the cryptocurrency market is moving in a bearish state as most investors capitulate, retail traders are at loss and profitability among long-term holders remains low.
But since on-chain metrics turned bearish during Bitcoin's third month of downward movement, the market may be close to a reversal as every cycle on it became significantly shorter compared to bullish and bearish cycles between 2016 and 2019.