According to CoinMetrics data, stablecoins have toppled Bitcoin in terms of adjusted transaction volume for the first time in history.

On June 23, fiat-pegged cryptocurrencies surpassed the $2 bln milestone for the third time in 2020 while the king of crypto dipped below that level.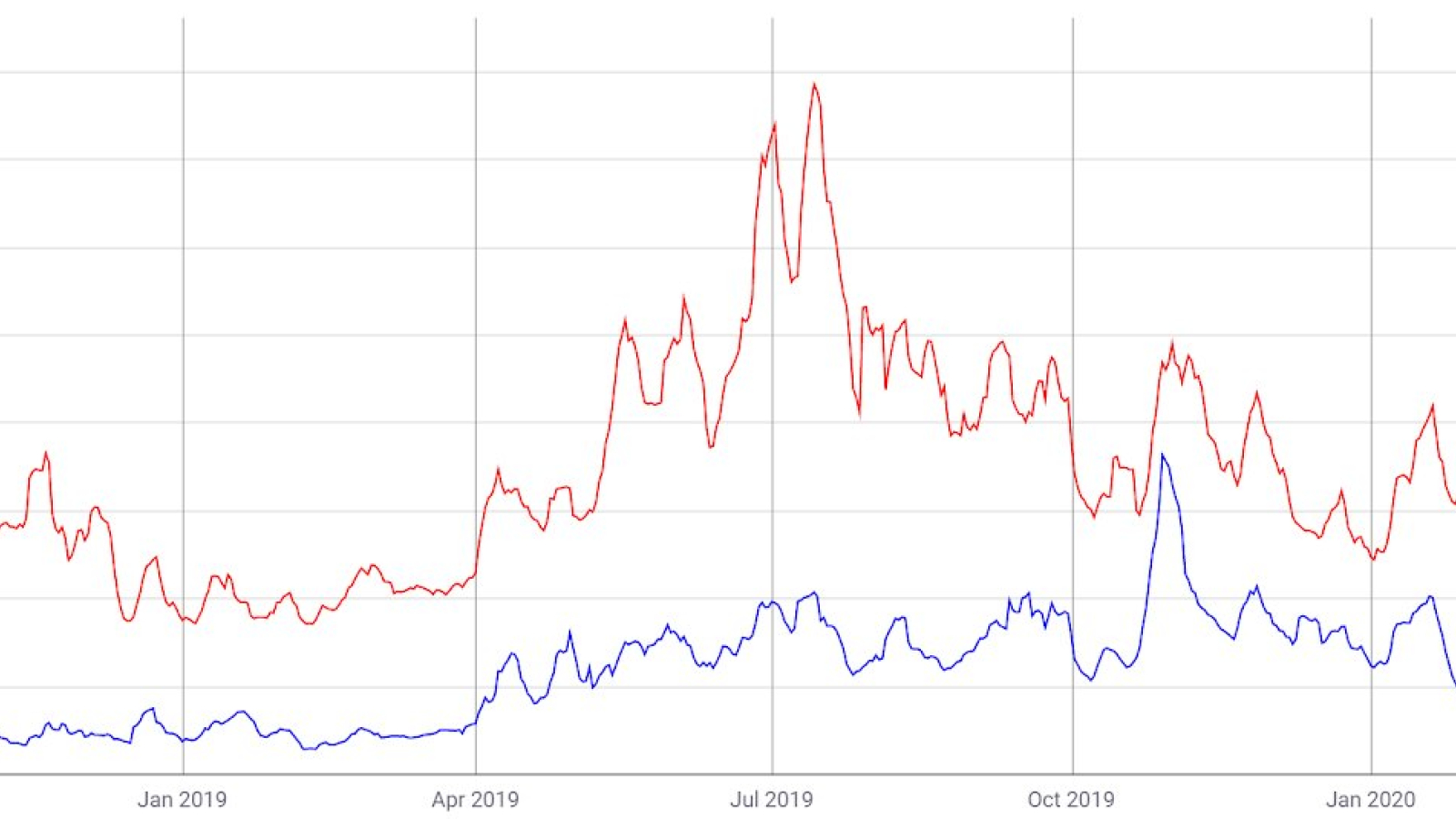 Bitcoin's volatility is a boon for stablecoins
When calculating the adjusted transaction volume fo a certain cryptocurrency, CoinMetrics removed transactions with non-economic value such as exchanges shuffling coins between their cold wallets.
Stablecoins recorded their highest transaction volume to date on March 18 ($2.2 bln), hot on the heels of the 'Black Thursday' crash that took place five days prior to that.

Despite the recent 'flippening,' they are yet to touch Bitcoin's peak of nearly $3.9 billion worth of transactions that was set on July 17, 2019.

Notably, Bitcoin logged one of the biggest price drops of the year on that day, plunging by more than 13 percent within 24 hours.
Such volatility is directly responsible for the rapid surge of stablecoins whose cumulating supply has already surpassed $11 bln, with Tether alone sporting a market cap of $9.6 bln.


Tether is the most-traded coin
When it comes to dollar trading volume, Tether surpassed Bitcoin for the first time in April 2019.

As reported by U.Today, Bitcoin, Ethereum, and Tether are account for 90 percent of all trading activity.