According to its Dec. 16 press release, CI Global Asset Management has wrapped up the initial public offering (IPO) of its CI Galaxy Bitcoin Fund.
The Class A shares of the institutional-grade fund have kicked off trading on the Toronto Stock Exchange under the BTCG.U and BTCG.UN tickers (for U.S. dollars and Canadian dollars, respectively) at $10 a pop.
CI Financial Corp. CEO Kurt MacAlpine claims that the new investment vehicle can offer exposure to the "important emerging asset":
This fund is the latest step in CI GAM's strategy to modernize its business, which includes providing investors with the benefits of a broad choice of high-quality alternative investment options.
CI GAM has managed to complete the aforementioned IPO in less than a month after filing a preliminary prospectus on Nov. 18.

It is worth noting that Mike Novogratz' cryptocurrency merchant bank, Galaxy Digital, acts as the firm's sub-adviser that will help the firm to manage the fund.

The performance of Bitcoin is tracked with the help of the Bloomberg Galaxy Crypto Index (BGCI), which was launched back in May 2018.

The press release states that all coins will be stored in a highly secure cold storage system.
A record debut for Bitwise
Meanwhile, in the U.S., the recently launched Bitwise 10 Crypto Index Fund (BITW) saw record-breaking volumes on OTCQX Best Market last week.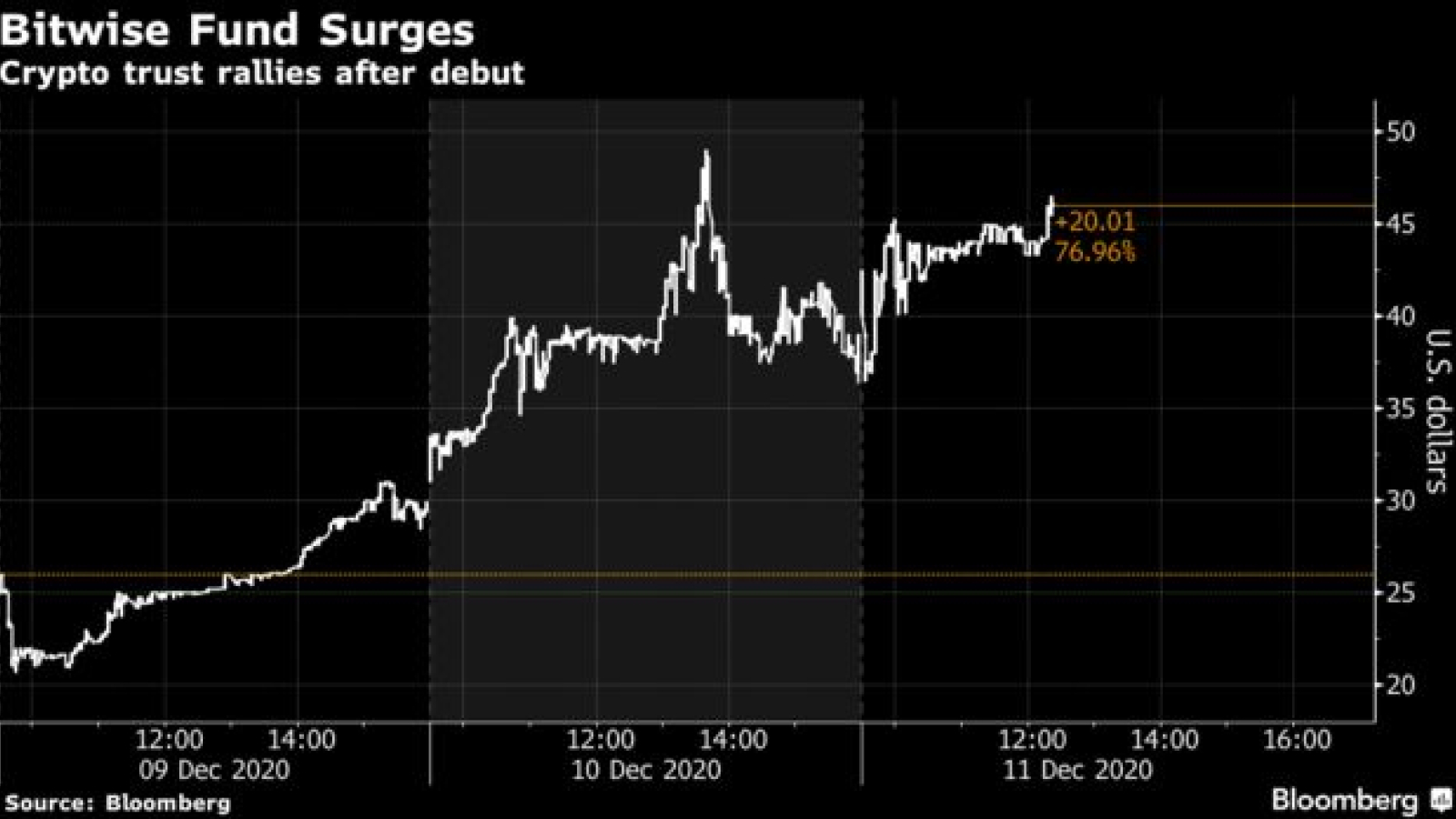 With $67 million worth of shares traded in only three days, Bitwise has scored the strongest debut for any cryptocurrency fund.

Given that the U.S. Securities and Exchange Commission (SEC) is yet to greenlight a Bitcoin ETF, it technically operates as a trust.