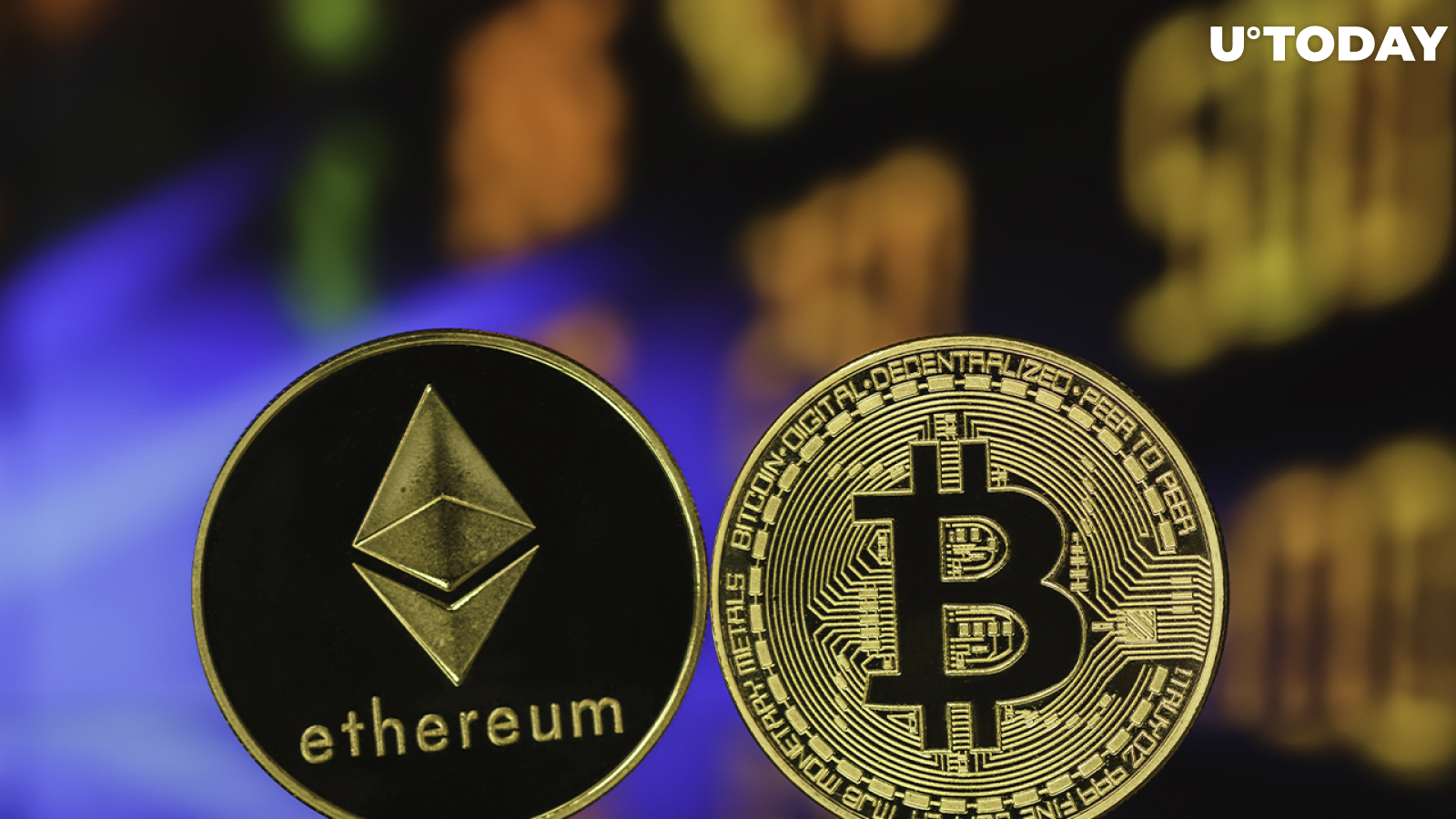 Cover image via stock.adobe.com
According to IntoTheBlock, some positive catalysts might aid Bitcoin and Ethereum prices in 2022. At the time of publication, Bitcoin was trading at $42,630, paring off the slight gains it accrued during the weekend. Ethereum likewise traded down at $3,244, after positive weekend trading.
The majority of cryptocurrencies in the top 100 were losing value at press time except for Cardano (ADA), Litecoin (LTC), Monero (XMR) and a few other tokens. Negative catalysts loom for the Bitcoin price, such as the Fed's quantitative tightening and the four-year cycle.
The Federal Reserve addressed "balance sheet normalization" or quantitative tightening as inflation rises to 7%, a 40-year high. The four-year cycle denotes markets working in a four-year cycle during which Bitcoin's price rises to new highs like it did in 2013, 2017 and 2021. Crypto markets are split on what will happen next due to a mix of hope and despair.
Here are the positive catalysts
Bitcoin price
Despite three rate hikes, Bitcoin's price soared to highs of approximately $20,000 in late 2017. BTC, however, entered a bear market in 2018 when the Federal Reserve began to tighten its monetary policy.
Following a sharp price decrease in December, around 25% of Bitcoin addresses dumped their holdings as prices plummeted from $20,000 to $6,000.
IntoTheBlock points out that this time is different since, despite the price dropping 50% in May 2021 and 40% since the most recent high, the number of addresses holding BTC has continued to rise (though at a pretty modest rate).
#Bitcoin Hash Rate recently reached a new all-time high of 218.35m TH/s.

Following the great mining migration, the Hash Rate has been able to quickly recover, increasing by a whopping 252% since the June lows.

Mining analytics: https://t.co/qVHxFtqx44 pic.twitter.com/zsa1pxGeCr

— IntoTheBlock (@intotheblock) January 17, 2022
The steady increase in holders, in contrast to the drop seen in early 2018, suggests that there is still a solid degree of interest in Bitcoin, which remains a positive catalyst. The on-chain analytics firm also points out that Bitcoin's hash rate has recovered swiftly, rising 252% since the June lows following China's crypto ban.
Ethereum price
Likewise, the number of Ethereum addresses has reached a record high of 68.34 million, a new all-time high.
While the price of Ethereum remains below the ATH, the number of transactions is still approaching all-time highs, with an increasing number of holders, indicating that demand is growing.
The number of $ETH holders continues to grow as it reached 68.34 million addresses, a new all-time high.

While the price of #Ethereum is still below the ath, the number of transactions remains near its highs with an increasing number of holders, reflecting the increasing demand. pic.twitter.com/AERkYip3bx

— IntoTheBlock (@intotheblock) January 17, 2022
It notes that daily transactions on Ethereum dropped sharply in 2018 as prices dropped and speculation evaporated. Today, the number of transactions remains at a high level and is less correlated with price action.
IntoTheBlock has noted other positive and potential catalysts like continued expansion of NFTs, increased adoption of DAOs, more countries adopting Bitcoin as legal tender, DeFi attracting millions of users, stablecoins going mainstream and so on.