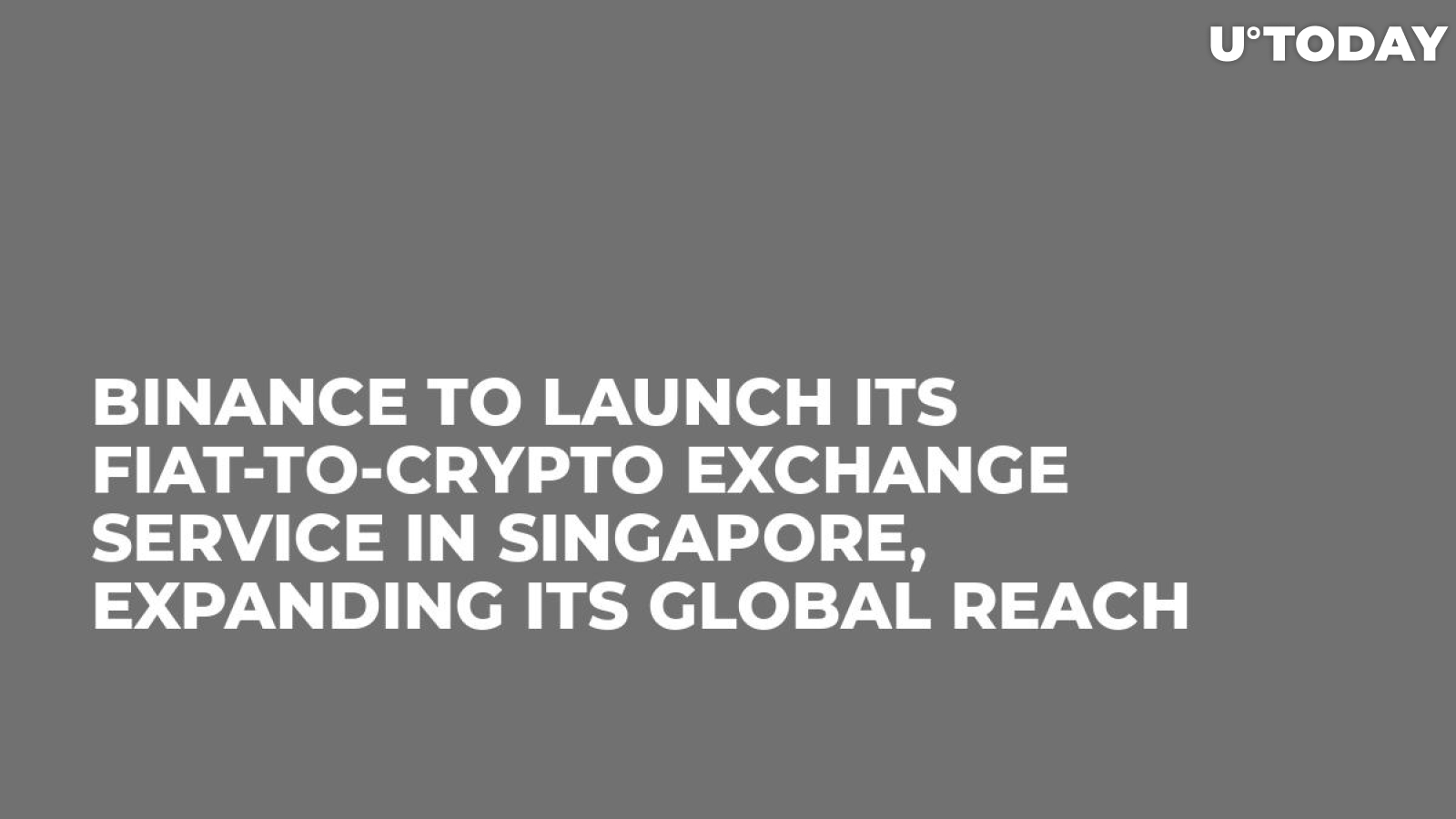 Cover image via U.Today
Binance, the leading cryptocurrency exchange in the world spearheaded by Changpeng Zhao, is going to open a fiat exchange in Singapore. CZ first made an official announcement about the new project at the Cumberland Summit and then took to Twitter to specify that the exchange will be available for closed beta testing from Sept. 18.


Traders in Singapore can rejoice
As of now, it is not clear what fiat currencies will be added to the exchange, but it is safe to say that the Singapore dollar (SGD) will definitely be one of them. Hence, SGD/BTC and SGD/ETH trading pairs are expected to be available as early as in 2018 (however, the exact date when the exchange will be open its doors for run-of-the-mill users is not specified).

There are already fiat-to-crypto exchanges in the likes of Liquid that offer SGD trading, but the fact that Binance is making a foray into this market should not be underestimated since we are talking about the most popular exchange for digital assets in the world with over $1 bln of daily trading volume. Unlike one of its major competitors Coinbase, Binance is a crypto-to-crypto exchange. As of now, it only accepts Tether (USDT), a controversial dollar-pegged cryptocurrency.

card
Tapping into different markets
Back in July, CZ has already announced about its intentions to enter the South Korean market, aiming to rival Upbit and Bithumb, the two major local exchanges. However, its aggressive expansion doesn't stop there. As U.Today has recently reported, Binance already landed a deal with the Malta Stock Exchange to launch a platform for trading security tokens. The CZ-led company has also opened in Liechtenstein and Jersey.
Decentralized exchange in the offing
Binance has recently released a demo version of their decentralized exchange. The new platform doesn't have GUI, so it's not going live anytime soon (CZ said "do not expect much"). Therefore, one can only speculate about the potential launch date and the marketing strategy that they will choose.