There is a real cryptocurrency conundrum when it comes to Bitcoin adoption given that many people hold Bitcoin without actually spending it. However, Bitcoin debit cards are poised to be a game-changer that will bridge the two rivaling industries to alleviate the task of making crypto payments. Hence, U.Today presents our ten picks for the best Bitcoin debit cards.
Wirex
Wirex is a London-based cryptocurrency-oriented company with offices around the globe. The startup, which appeared on the market back in 2014, has a cryptocurrency debit card among its most significant offers.

The Visa-powered debit card supports multiple major altcoins apart from Bitcoin. On Jan. 10, Wirex also added WAVES to the list of digital assets that can be seamlessly converted to fiat money.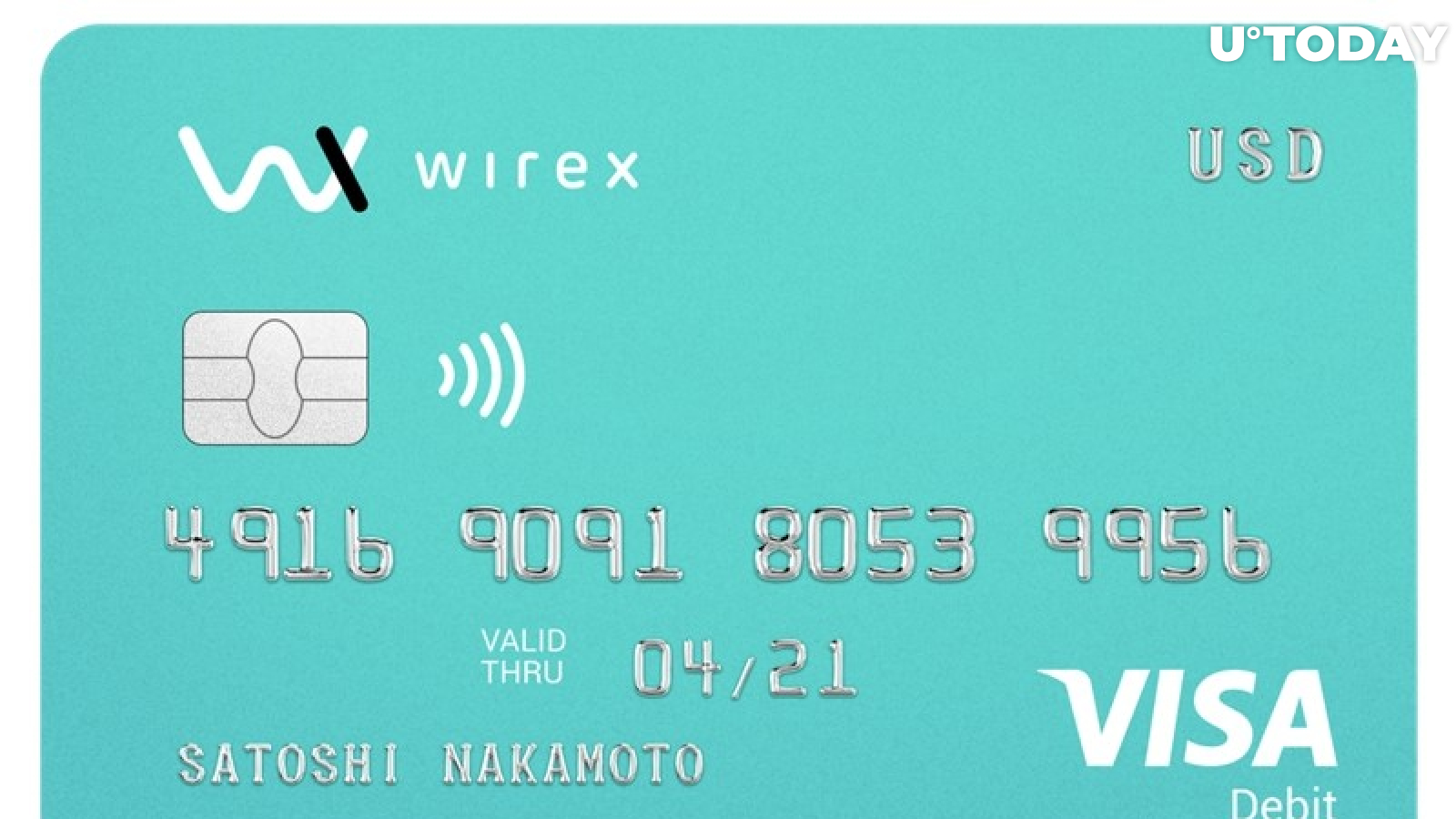 The available fiat currencies include:
Wirex is certainly a top-of-mind option for anyone who wants to spend their digital assets anywhere in the world where VISA cards are accepted. Those who complete their identity verification can spend up to $10,000 per day without any additional limits being imposed.

Wirex users have to shell out a 1 percent monthly maintenance fee. The startup is focused on the European market, but Wirex announced its plans about its expansion into the US and Asia in the future.
BitPay
US residents can opt for another established industry player — BitPay. BitPay is one of the most popular cryptocurrency payment providers in the world that now has more than 10,000 merchants onboard (the lion's share of them come from North America). The company's debit card is available nationwide, which also gives it an edge over competitors who struggle with regulations in separate states.

After initially starting with BTC, BitPay announced its support for BCH in March 2018. So far, BTC and BCH remain the only cryptocurrencies that can be used for topping up your bank account. Notably, cryptocurrency balances on the BitPay card remain in US dollars, which may serve as a hedging mechanism in the mercurial industry.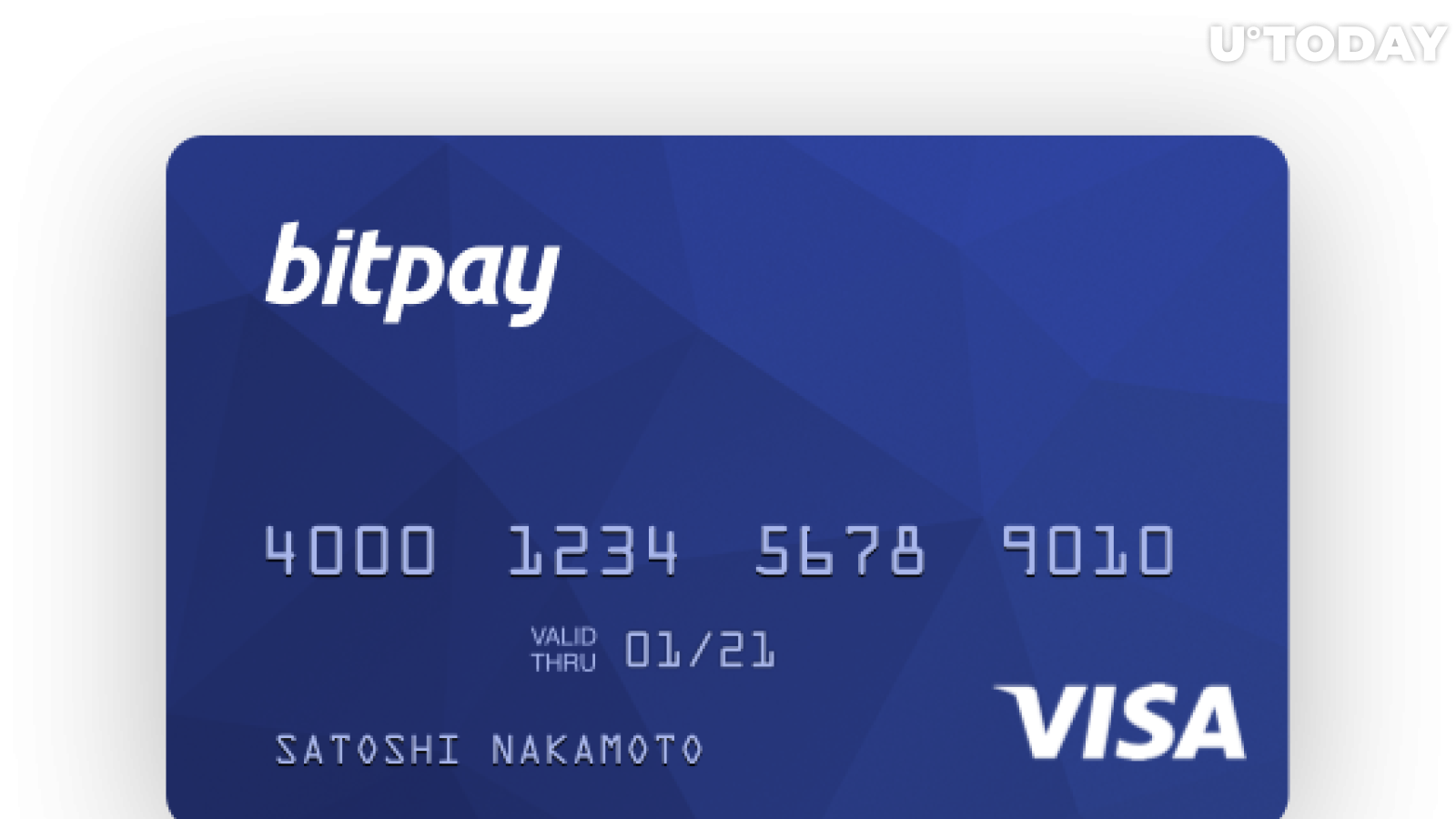 The card costs $9.95 (it takes about a week to be delivered), but keep in mind that there is no maintenance fee and no transaction fee. US residents have to pay a 2 percent commission for ATM withdrawals (3 percent for withdrawing funds outside of the US).
Cryptopay
Just like Wirex, Cryptopay is yet another London-based startup that is designed for European customers. As of now, Cryptopay is also in talks to bring its payment service to Singapore.

The startup allows you to order a plastic card that will arrive in three to eight weeks or get a virtual card. The latter only costs $2.50 in stark contrast to the $15.00 you will have to fork out in order to buy the plastic card.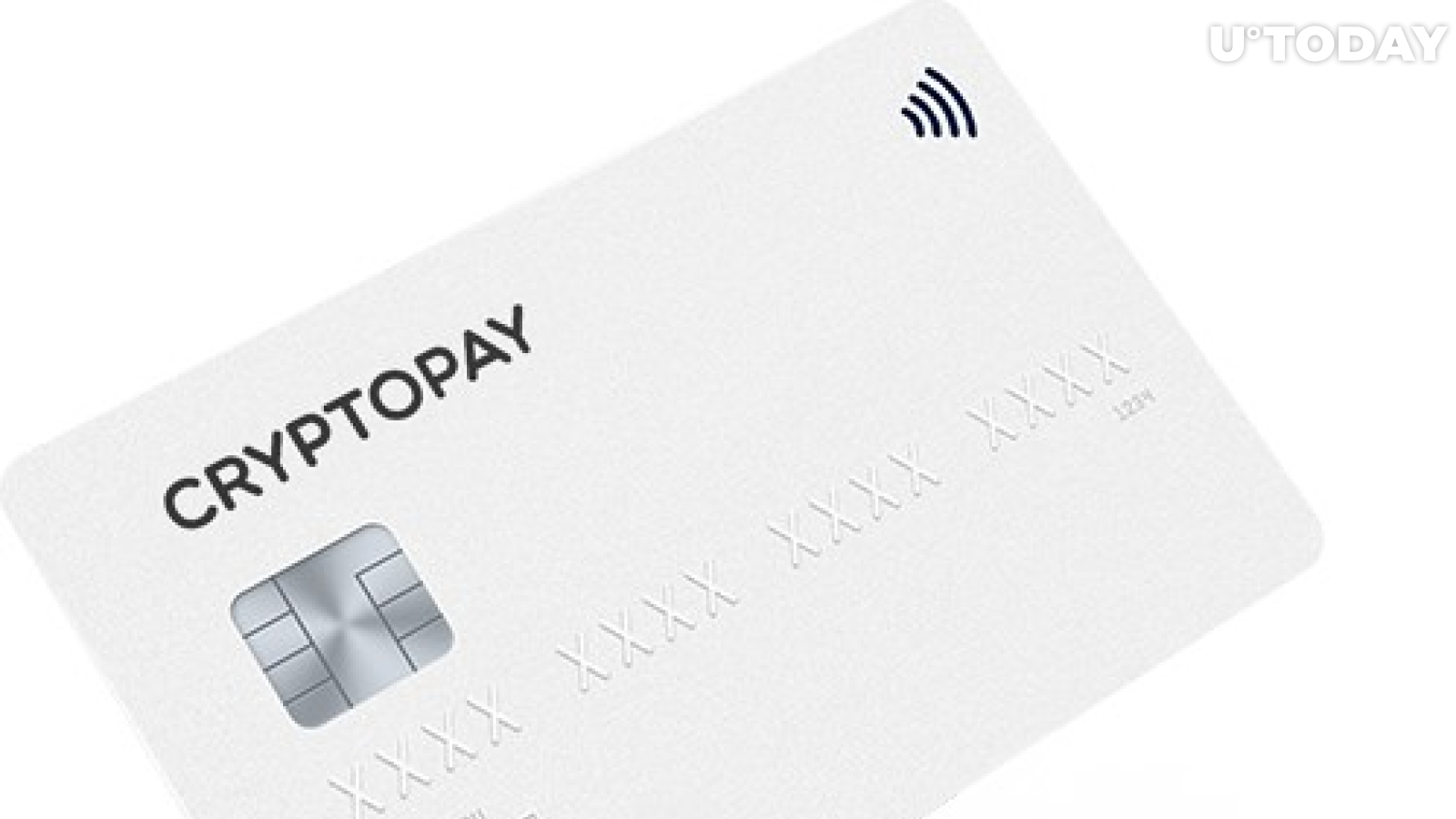 Cryptopay issues plastic prepaid cards in EUR, GBP, USD, and RUB. It supports four digital assets.
A wider range of available currencies comes at a price. Unlike Bitpay, Cryptopay has a $1 maintenance fee, and the ATM fee is also a tad costlier — $2.50 for domestic transactions and $3.50 for international ones.
Shift
Shift is a debit card for US customers that was rolled out by San Francisco-based cryptocurrency giant Coinbase to give the exchange's users the possibility to easily spend Bitcoin. After depositing your Bitcoin, the debit card will be linked to your Coinbase wallet. Hence, the card balance will be denominated in BTC. Shift will record the spot Bitcoin price on the exchange when you make a transaction).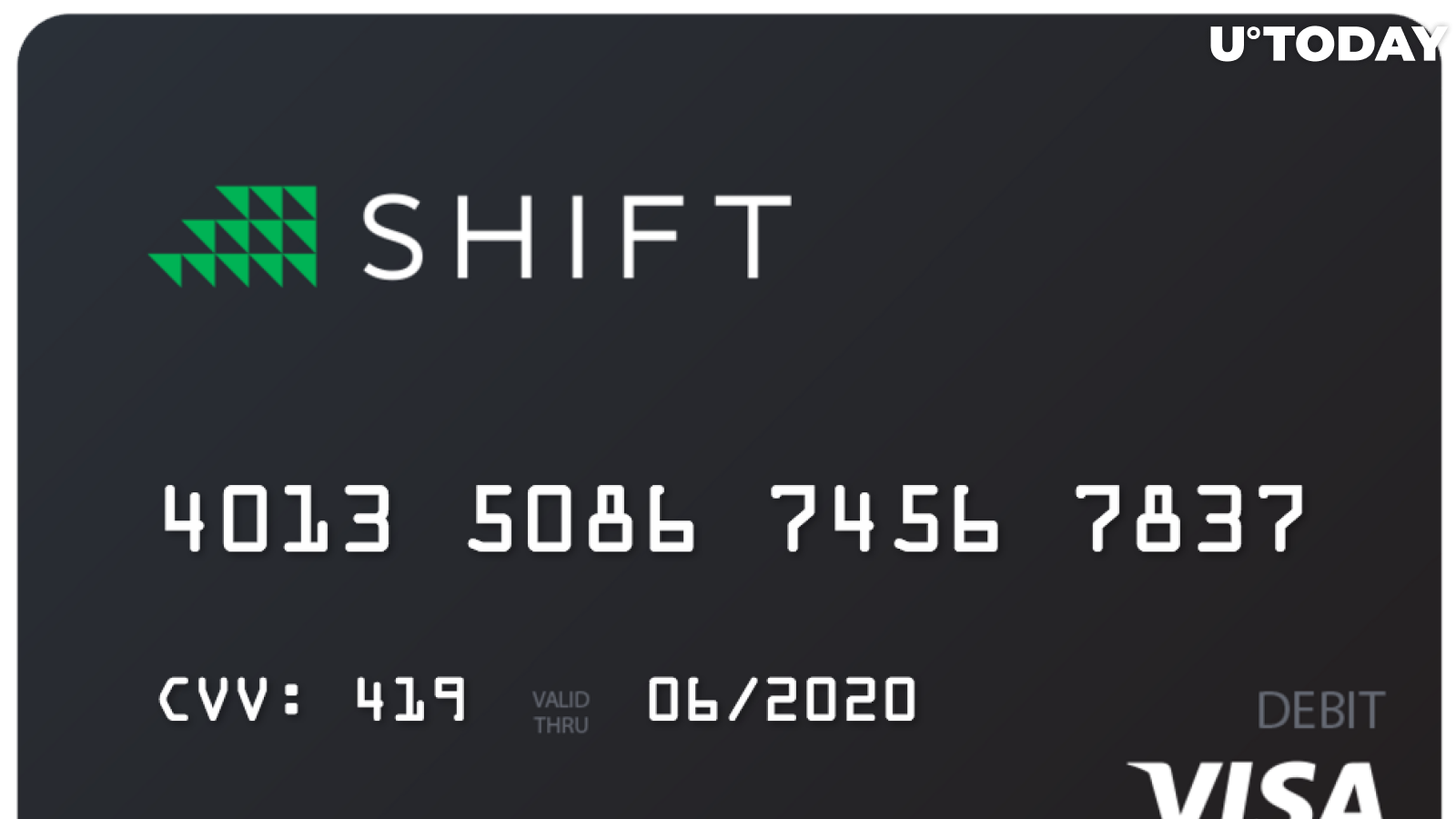 With the Shift Bitcoin debit card, the hefty $20 insurance fee might be disappointing, but it's only a one-time payment, and Shift eliminates exchange fees and transaction fees. Although, ATM withdrawals are pricey – it offers the same rates as Cryptopay (a flat $2.5 withdrawal fee for US customers and a $3.5 fee for those who want to cash out Bitcoin abroad).
NB! Keep in mind that the card is not available in all US states (you can check the whole list here).
Revolut Metal (when money is not an issue)
This is an exclusive offer from the European banking startup Revolut. The elegant metal cryptocurrency debit card with 1 percent cashback will set you back £12.99 per month or £120 per year, but it comes with numerous advantages. However, those who withdraw less than £600 in a month are not supposed to pay any fees.
The state-of-the-art card supports Bitcoin and other five major cryptocurrencies that can be converted into more than 150 fiat currencies. Moreover, as U.Today reported earlier, Revolut customers will get access to such services for free:
Travel insurance

Concierge that will make a reservation for you

LoungeKey pass
Uquid
Uquid definitely stands out from the pack since it offers more than 75 cryptocurrencies, including Bitcoin and major altcoins.
It is a pre-loadable credit card that accepts such fiat currencies as EUR, GPD, and USD. Even those who don't have a bank account can use the card nonetheless.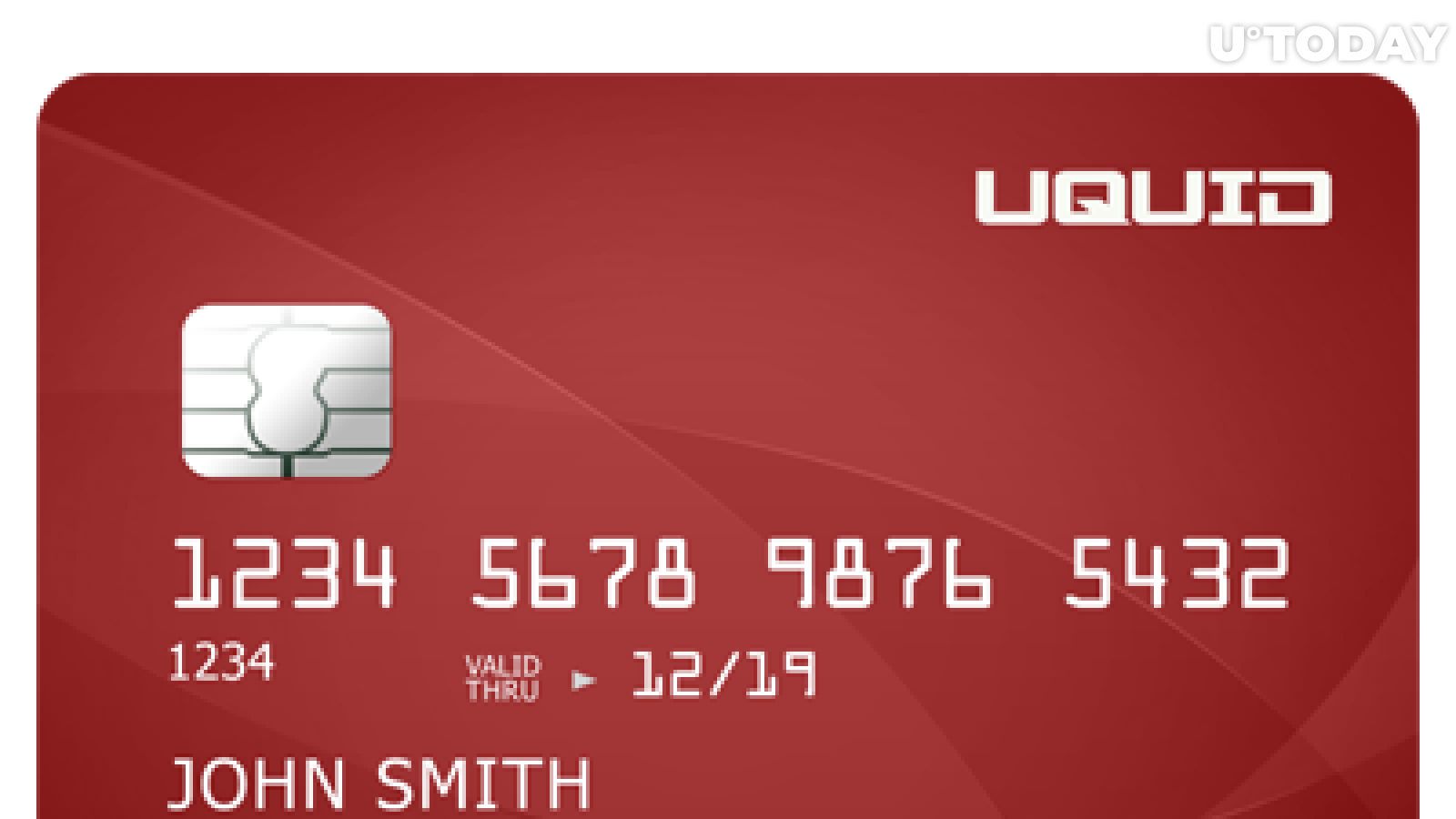 The startup offers you two types of accounts: silver and gold. If you choose the first option, your daily spending limit will be set at $150 worth of cryptocurrencies. In order to increase this limit, you will have to upgrade your account to gold by verifying your identity. The verification procedure requires you to provide the scans of your ID, driving license, proof of residence, etc. With a gold account, you will be able to make unlimited purchases (the same applies to maximum ATM withdrawals).
NB! Uquid also has its own cryptocurrency called Uquid Coin (UQC) that can be used for paying trading fees, bills, mobile top-ups, etc.
SpectroCoin
SpectroCoin is yet another popular debit card that can be denominated in USD and EUR. Just like Uquid, it offers a great variety of digital currencies, so that altcoin lovers do not have to limit themselves to Bitcoin and a few major coins.

The Lithuania-based startup can deliver its physical Bitcoin cards to practically any country, but the shipping will cost you $50.00. However, SpectroCoin offers a virtual card as well for €9.00 with instant delivery.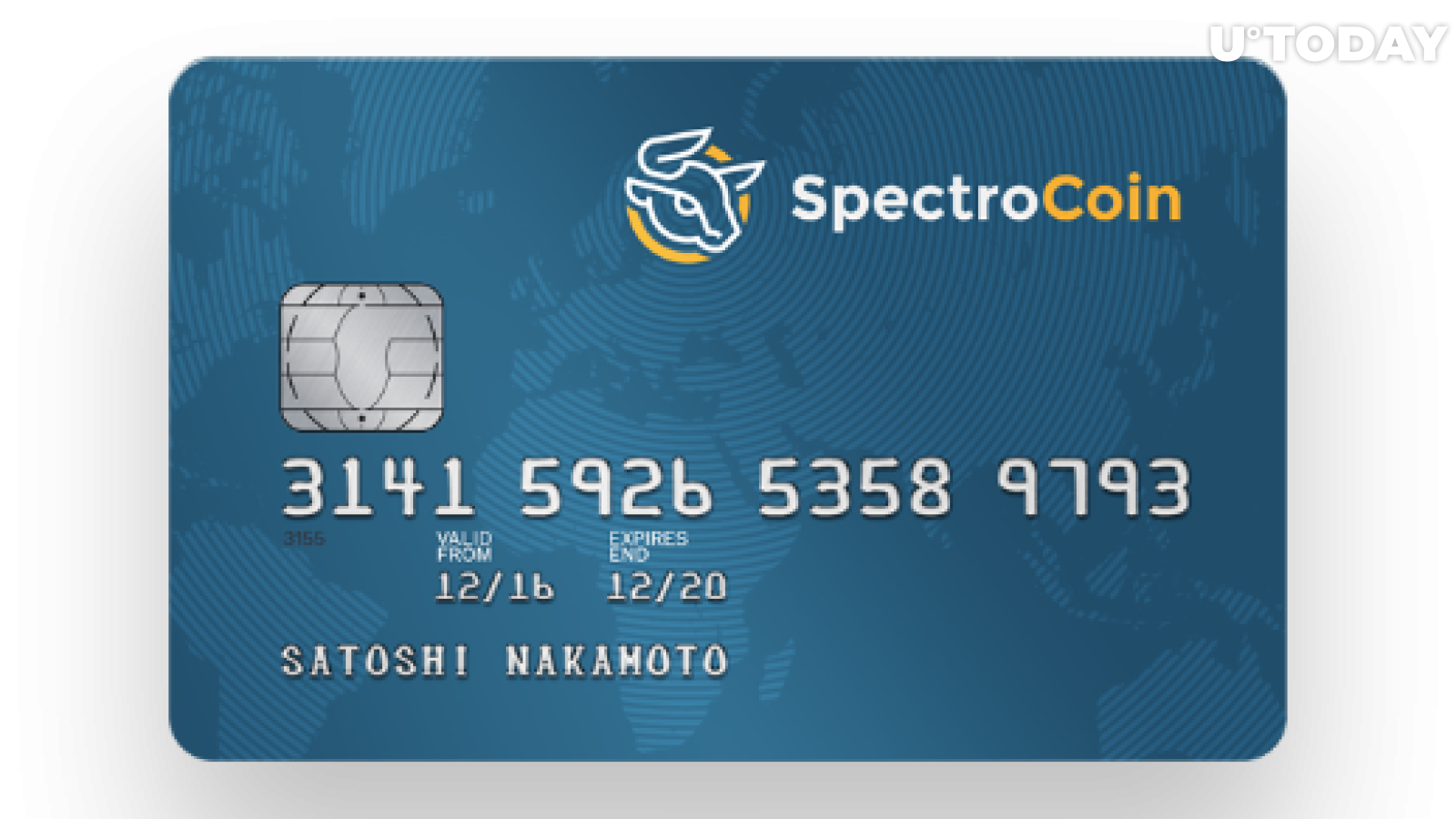 There is a 3 percent exchange fee that is coupled with a monthly $1.00 service fee. On top of that, there is a flat $2.5 fee if you would like to cash out your Bitcoin.
It is mandatory for SpectroCoin debit card users to be KYC verified, but you still will not be allowed to deposit more than $250 per day. Only those who obtain the VIP status after submitting their ID and utility bill will increase their withdrawal limits to $5,000.
FuzeX
FuzeX is a cryptocurrency card that can store up to 40 digital assets and exchange with the help of any of 40 mln ATMs around the globe with a real-time exchange rate. It is worth noting that they snubbed Bitcoin and went Bitcoin Cash instead, but they later added Ethereum and their native token. The physical card will be suitable for conducting contactless payments (you simply have to hand your card to the merchant who will process your payment as an ordinary one).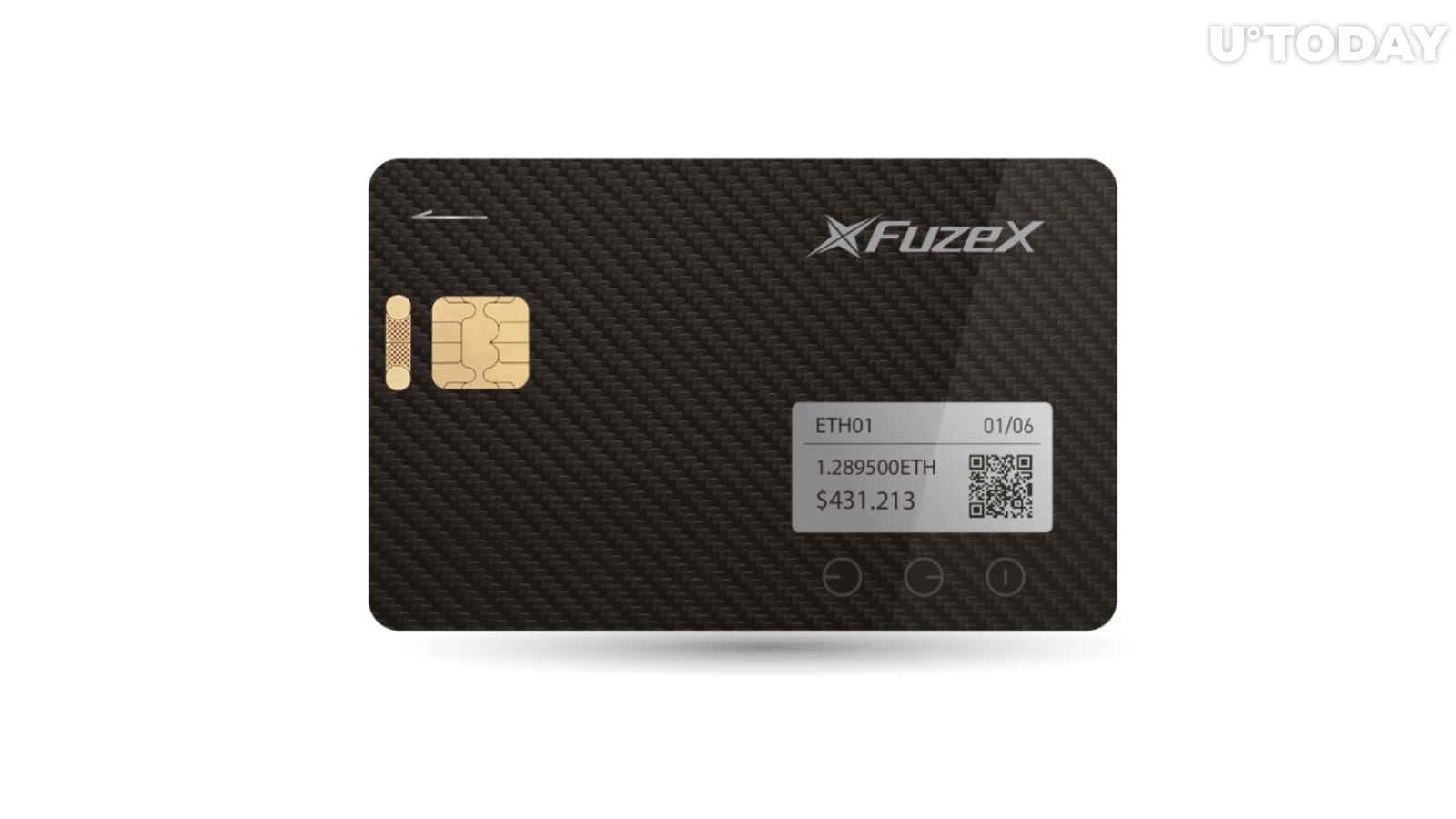 AdvCash
AdvCash offers payments in USD, GBP, EUR, and RUB, but it won't ship its card to more than 50 countries (the Middle Eastern countries, Venezuela and even the US). You can use the AdvCash debit card anonymously, but the withdrawal limit for unverified users is set at 500 USD (those who opt for identity verification could go for $3,000).

You can get your card shipped for as little as $4.99 if the order is shipped right after the registration. There are no fees to top up your e-wallet, but transferring funds from the wallet incurs a flat fee ($0.99).
They also have competitive withdrawal fees — only $1.99 for withdrawing Bitcoin converted to the fiat currency of your choice. It doesn't stop there — AdvCash won't charge service fees, which means that you will save that dollar every month.
Bitwala
Bitwala is a relatively new debit card that also boasts support for multiple cryptocurrencies (Bitcoin + more than 40 other options). However, as expected, its flexibility comes with a hardly competitive fee schedule that is similar to that of SpectroCoin. You can order to the card on the official website, but resents beware: Bitwala doesn't operate in the US. The card can be shipped in only five business days if you are ready to shell out a €69 fee.