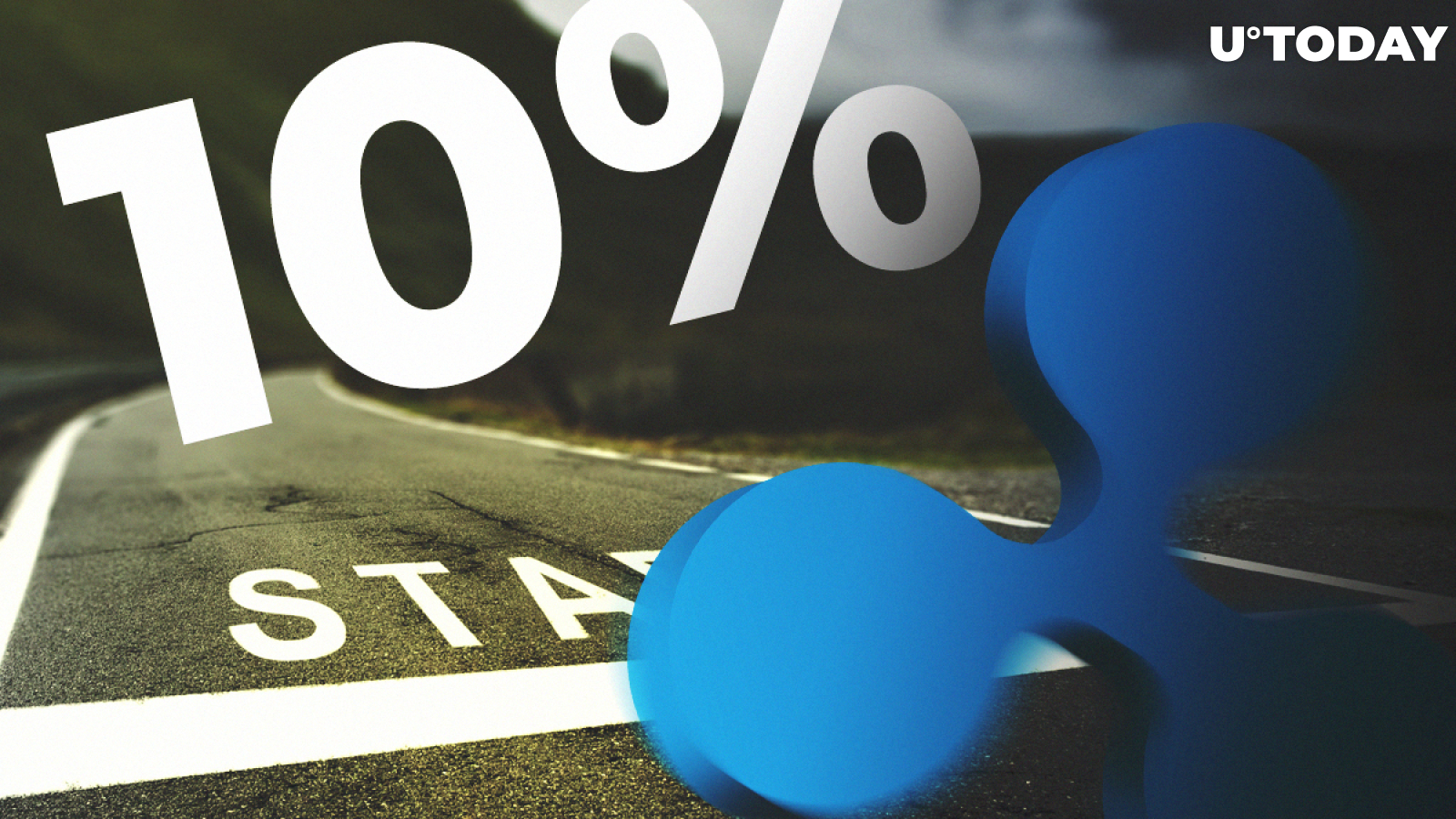 Cover image via www.123rf.com
Today, the owners of cryptocurrencies were pleased with small growth, in particular, the Ripple owners, who added in value almost 10% over the past 24 hours.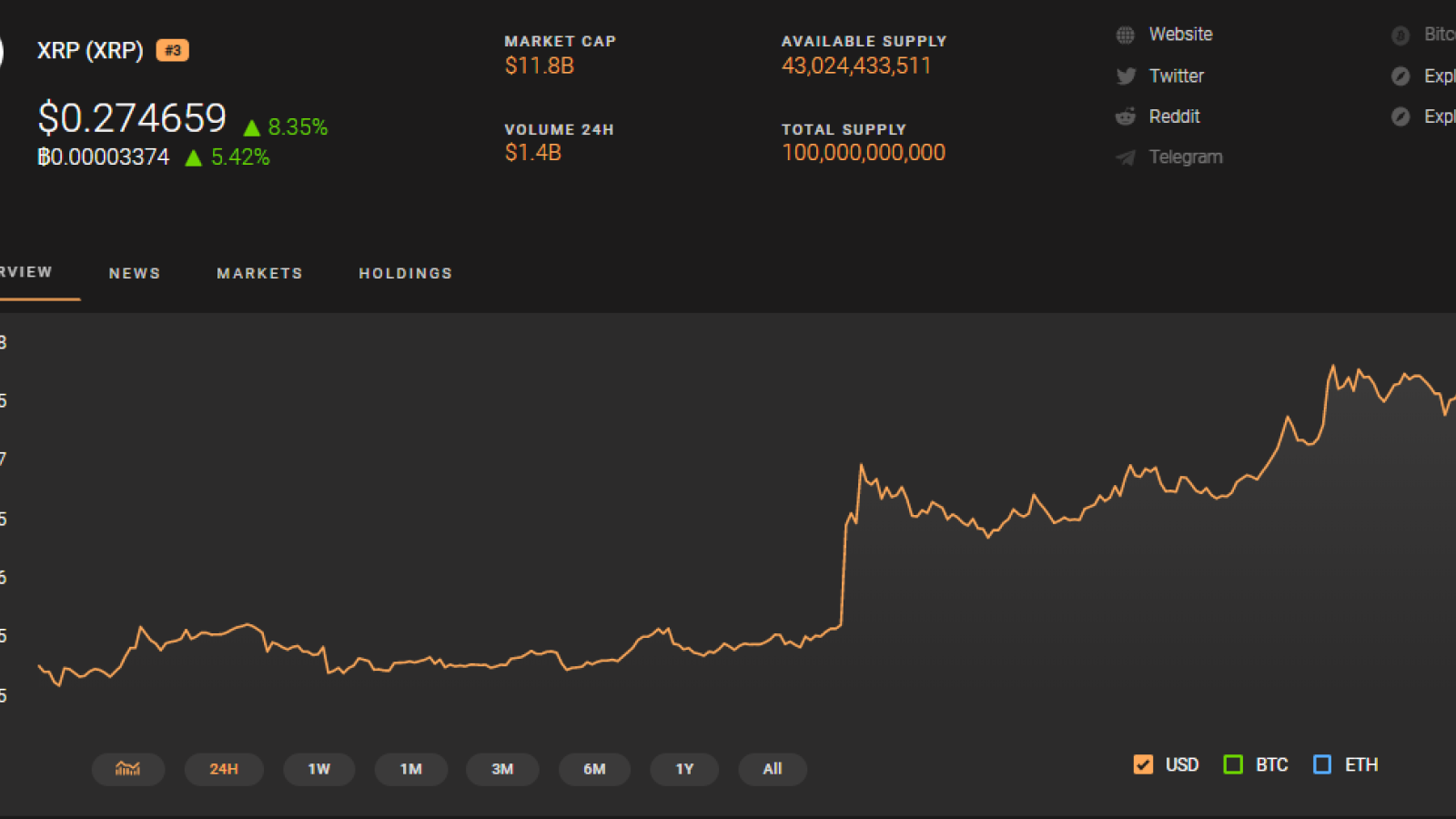 After a systematic decrease in the price of most cryptocurrencies and a fall in trading volume on the weekend, the situation finally normalizes. Major exchanges show an increase in trading volumes of 60-100%, compared with yesterday. Bitcoin and the main altcoins are also in the green zone, but this time the mood was not set by the main cryptocurrency.
Over the past 24 hours, XRP has grown by almost 10%, from $0.251 to $0.276. The main altcoins also reacted to the growth of the token:
EOS showed an increase of 6.5%;

Stellar (XLM) rose by 8.2%;

Cardano (ADA) raised by 6%.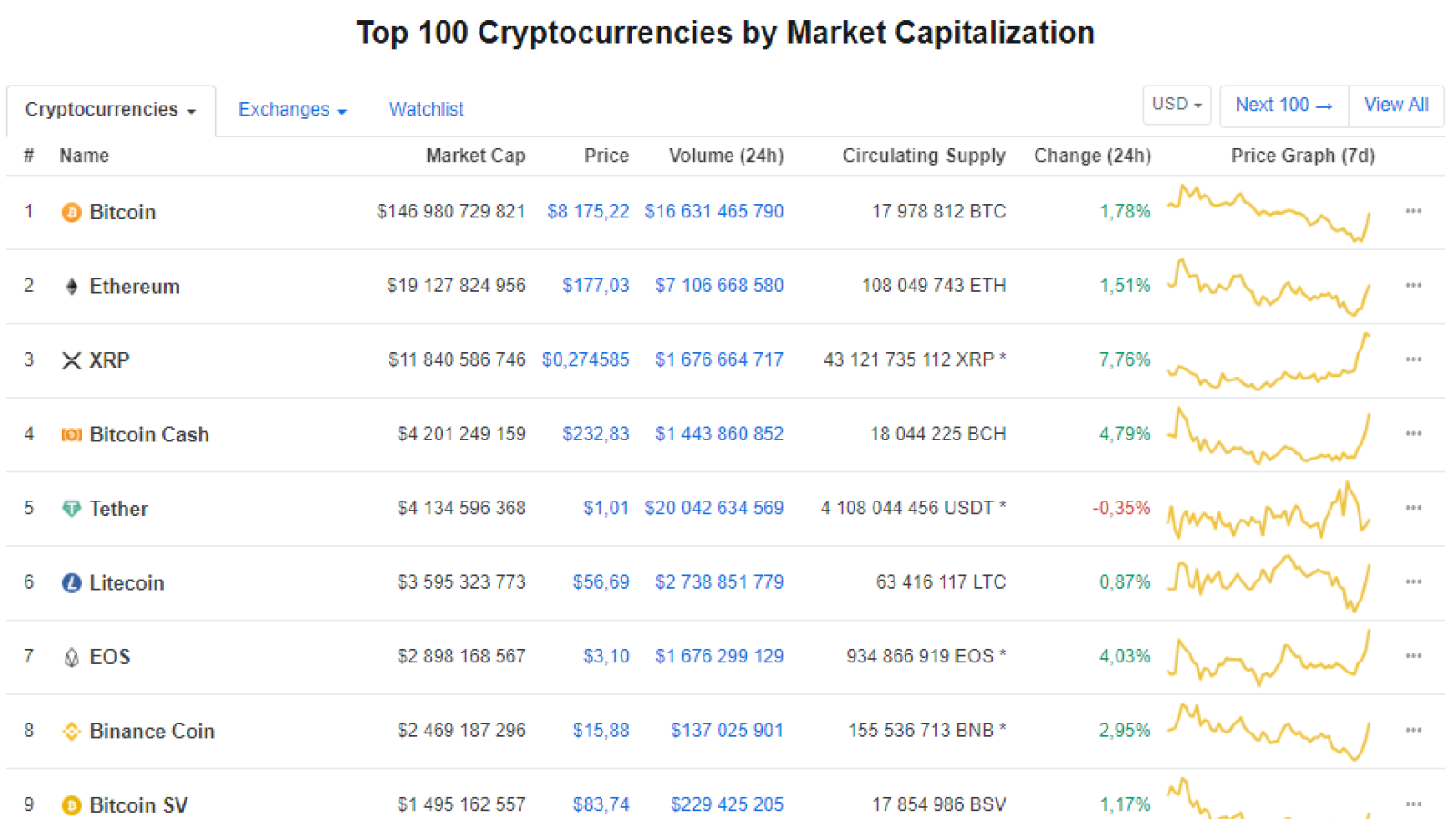 At the same time, Bitcoin grew by only 3.2% but did not lose its domination, this figure is 66.7%. The overall growth is noticeable throughout the cryptocurrency market, we will continue to monitor developments.