The Top three cryptocurrencies are still in the downtrend, but Ethereum has some positive signals as the currency pair is in local uptrend and stays above the ascending trend line. However, 24H dynamics is negative as BTC, XRP and ETH suffered light losses.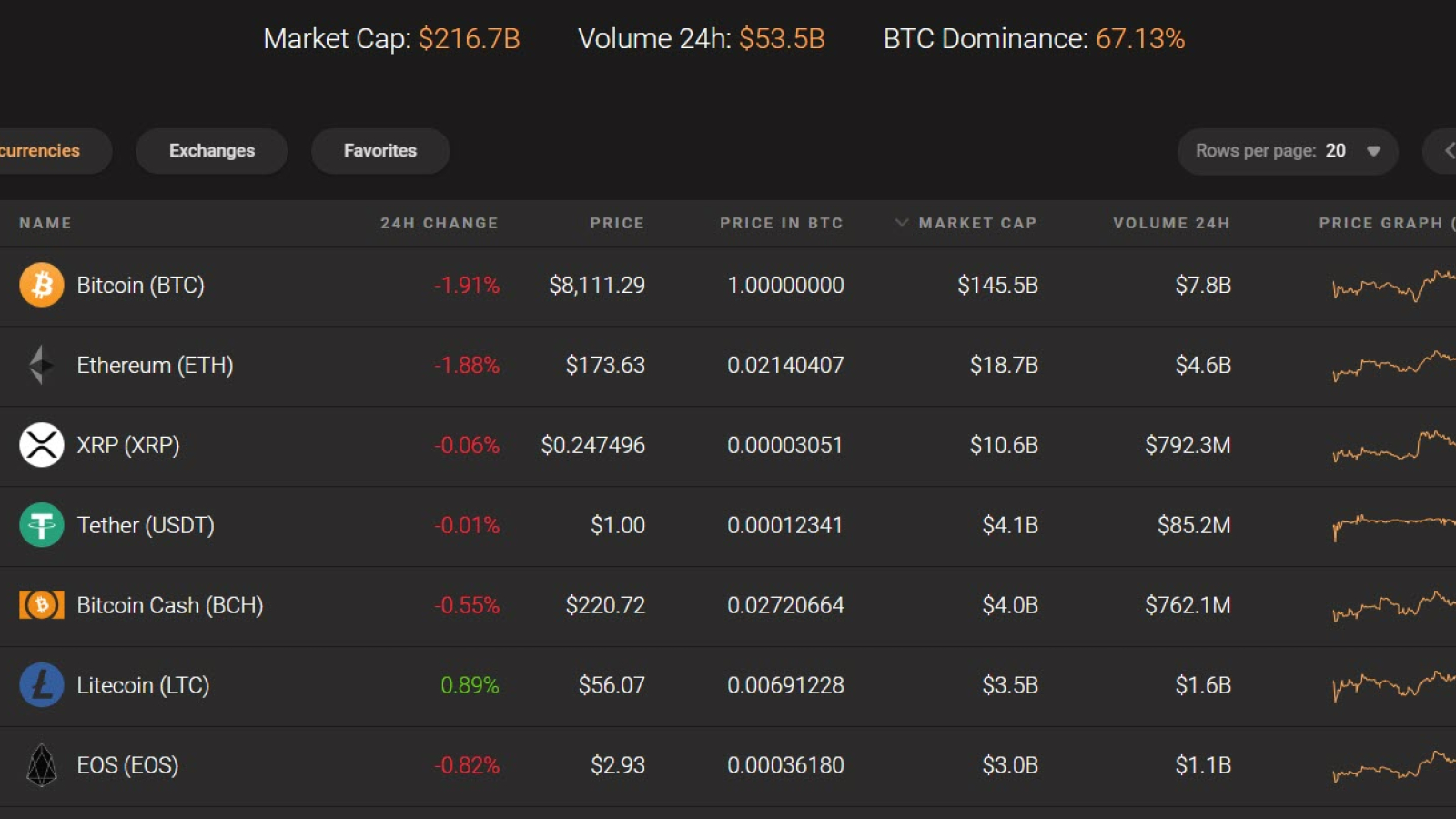 BTC/USDT: Bitcoin price stays in range against USD
BTC/USDT fluctuates within a range as Bitcoin's price correction is developing. The currency pair has bounced off the resistance at 8440.88 and moves towards the closest support at 7777.65.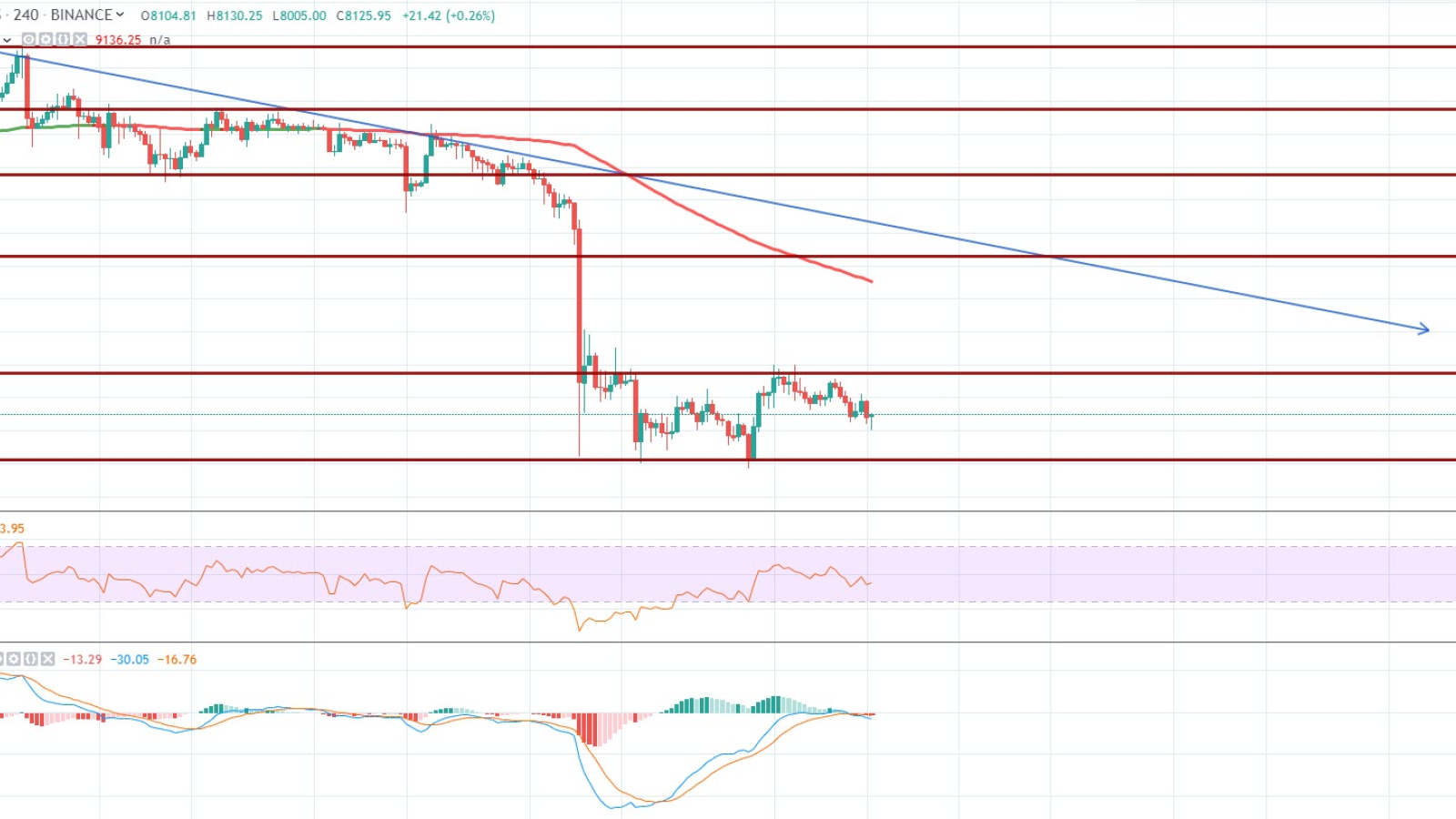 Bitcoin's price right now remains below the descending trend line as the currency pair follows the downtrend. BTC/USDT is likely to reach the closest support area. This is the main scenario for the nearest future. Bitcoin may reverse and retest the closest resistance area at 8440.88. This will break the main scenario and may change the trend, if Bears fail to hold the resistance.
ETH/USDT: local uptrend giving hope to the buyers
Today's ETH price as well as the whole market situation gives hopes to the buyers. There is a smooth uptrend as lows become higher.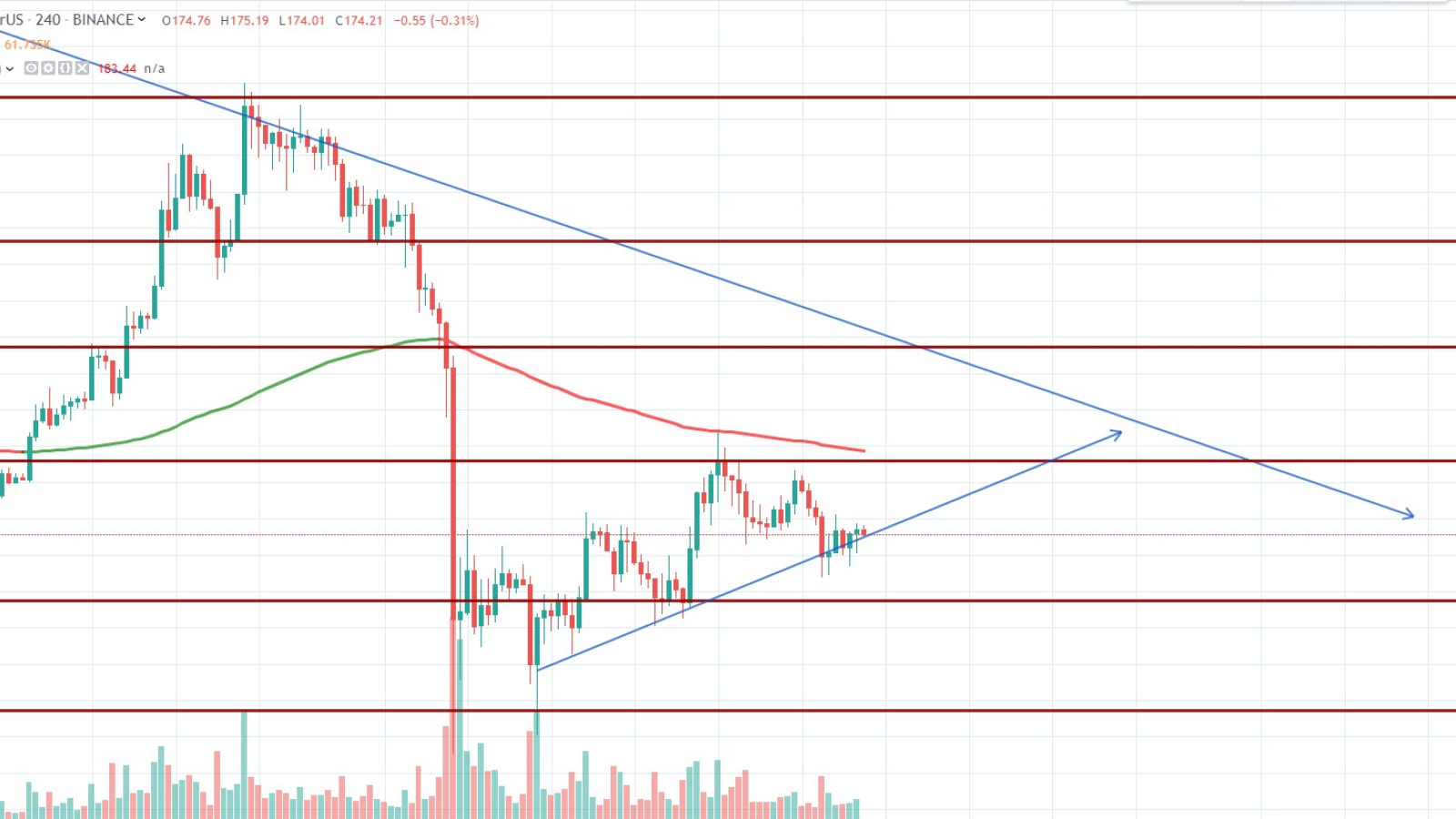 ETH/USDT goes along the ascending trend line targeting the closest 182.38 resistance area. Even a shallow Ethereum price analysis shows us an eventual uptrend scenario. However, ETH/USDT has to break out the descending trend line before changing the global tendency. This scenario will fail if the currency pair breaks down the ascending trend line.
XRP/USDT: Ripple stays in range against USDT
Today's Ripple price chart shows no tendency. Neither buyers nor sellers are able to take control over the market.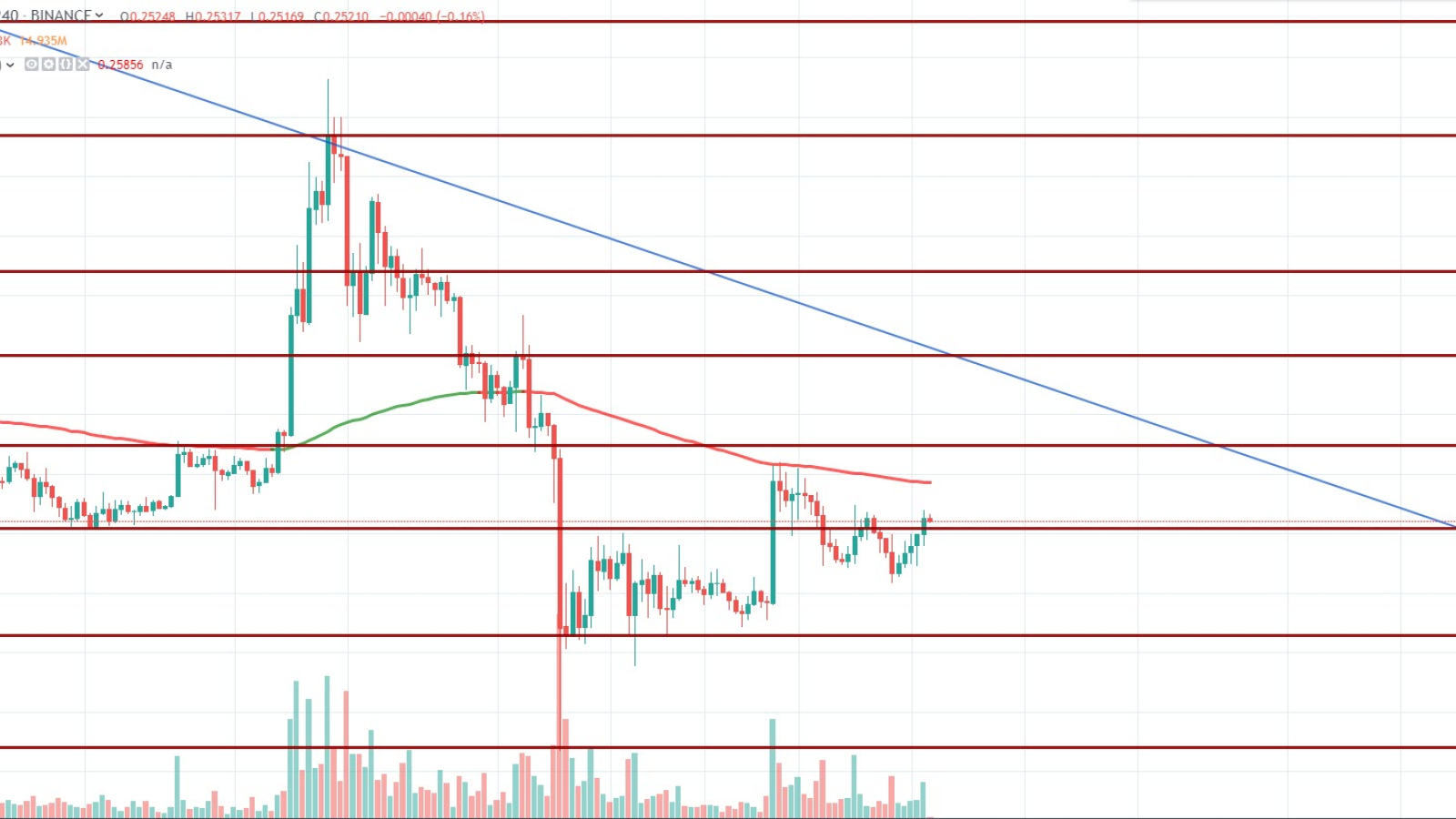 XRP/USDT currently tests the resistance level at 0.25086. The currency pair has bounced off the support at 0.23294 previously, giving hopes to the buyers that the downtrend is paused at least. However, this downside tendency will stay until Ripple breaks out the descending trend line.