According to the recently acquired data by the research portal Statista (based in Hamburg, Germany), which have been kindly shared with UToday, the global Blockchain technology market is set to grow at an impressive rate in the near future. The trend looks as follows: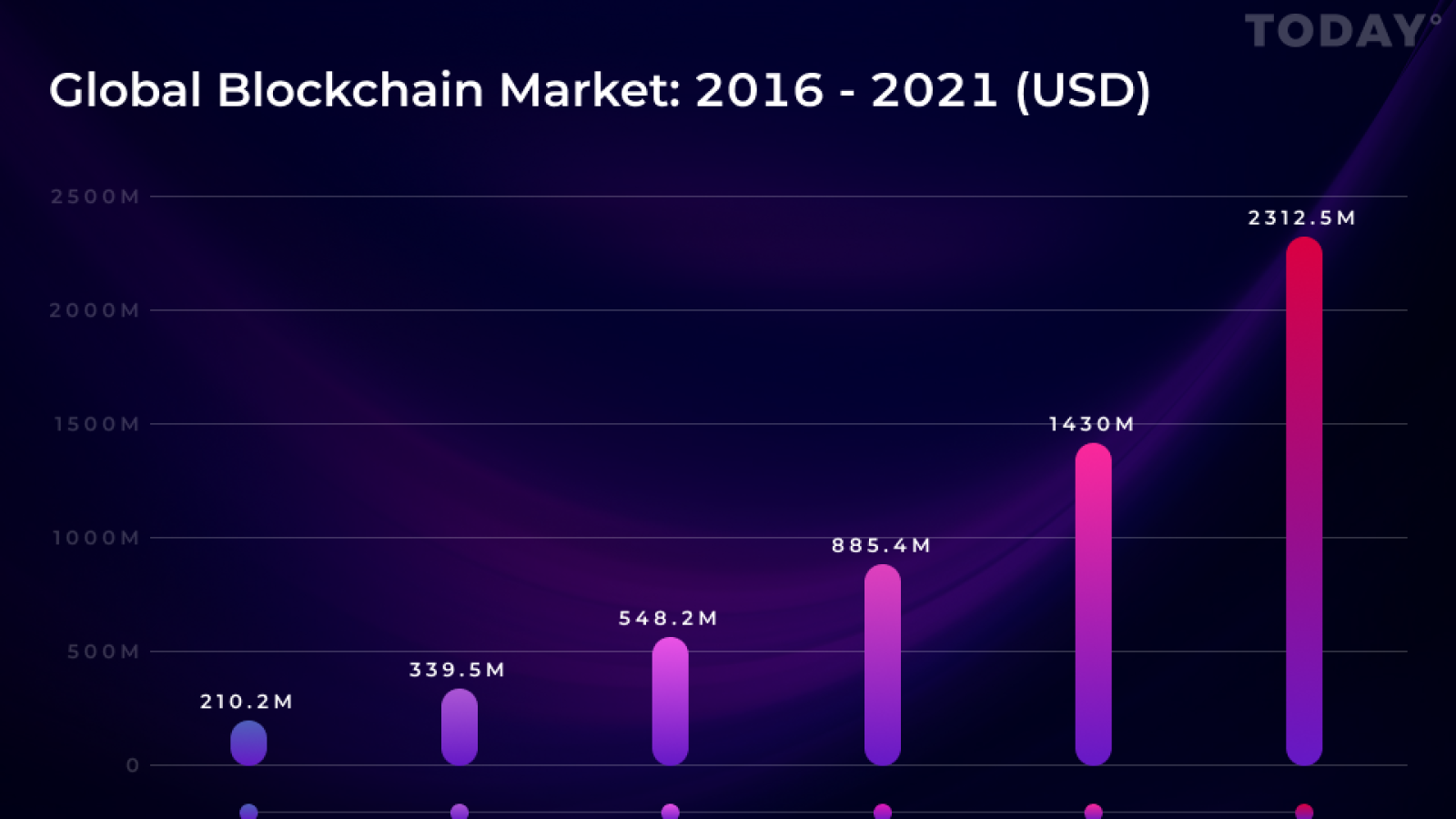 Having moved past the ~200 million USD mark two years ago, the ~350 million USD mark last year, and the ~550 million USD mark this year, the forecast predicts close to 1 billion USD next year and almost 1.5 billion USD in 2020. The projected figure for the year 2021 is set to be around 2.5 billion USD.
Note that these numbers pertain to the actual market adoption of the Blockchain technology and does not include money pools associated with daily cryptocurrency speculations, nor market capitalization values of individual altcoins.
For more insights look here: