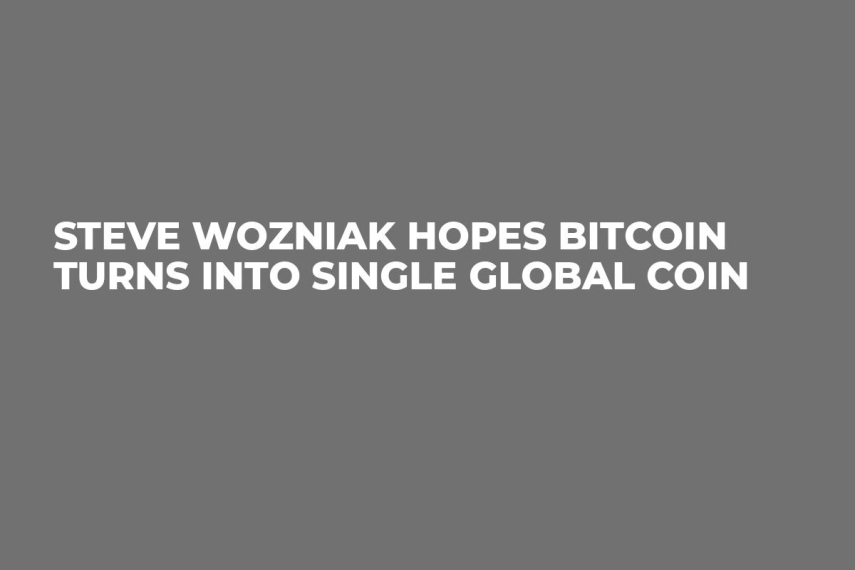 Cover image via U.Today
Quite a while ago, Jack Dorsey, the Twitter founder, published a bullish opinion regarding Bitcoin. It will become the global currency in 10 years, he wrote. So now Steve Wozniak joins him.
In an interview to CNBC Wozniak confessed that he wants all Dorsey's forecasts regarding cryptocurrencies to come true, although he does not always believe in them.
Not the first time Steve praises BTC
In May 2018 Wozniak made some positive comments about Bitcoin and Blockchain on the whole. Back then he said that he views the whole crypto and Blockchain thing in a positive prospect, since they are able to actually change a lot of various spheres all over the planet and make the world a better place to live in the future.
Wozniak also suggested an explanation why digital coins and Blockchain would show their full potential exactly in 10 years.
Steve is one of our own
Wozniak told the media that in February 2018 he had seven Bitcoins stolen in fraud. The con artists offered to buy the BTC from him but after receiving the currency they canceled their credit card transaction. Besides, this credit card had also been stolen and was impossible to follow.