The Shiba Inu token (SHIB), once celebrated as the "Dogecoin Killer," is currently experiencing a rough patch as the cryptocurrency market grapples with regulatory scrutiny. SHIB has shed around 40% of its value, dropping to the $0.000005 price level and sinking the profitability of the asset to a meager 7%, making it one of the less effective tokens on the market currently.
The SEC's recent lawsuits against Coinbase and Binance seem to have had a ripple effect on the market, with Shiba Inu being one of the casualties. The legal disputes have stirred up uncertainty and prompted a broad sell-off among multiple digital assets, with investors adopting a risk-off approach amid regulatory concerns.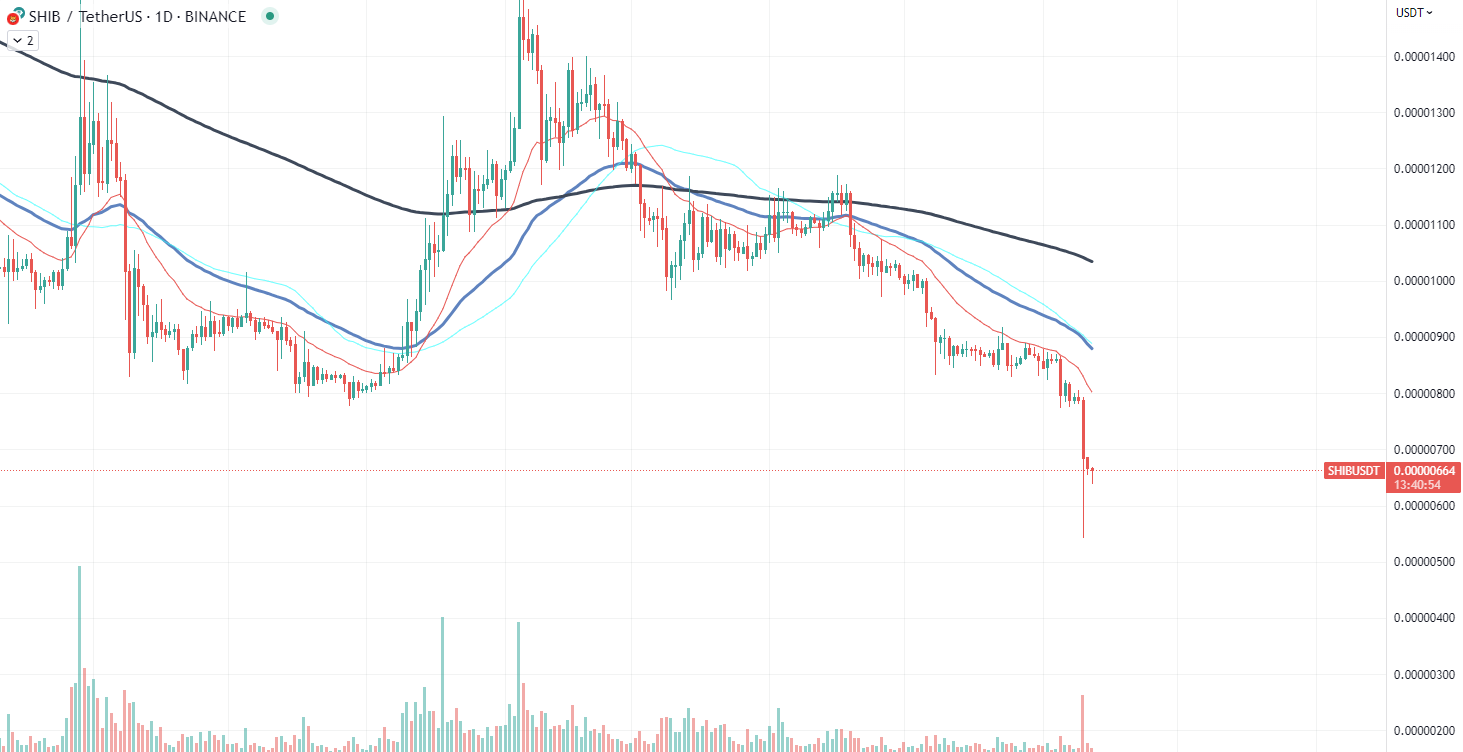 SHIB's selling volume has notably increased, indicating that market sentiment is bearish. This sudden spike in selling activity highlights the fact that SHIB is currently a problematic asset to hold on to. Moreover, these developments have cast a shadow on Shiba Inu's future prospects.
In terms of market performance, Shiba Inu had previously demonstrated remarkable resilience. During the 2021 bull run, it defied expectations by posting gains of over 2,000,000%. Its massive rally and the hype around the meme coin saw it gain significant market attention. However, market dynamics in the last few years seem to be operating against it.
While the short-term outlook seems bleak, it is essential to note that the crypto market is known for its volatility and cyclical patterns. As the SEC continues its dialogue with Coinbase and Binance, market uncertainty may gradually ease. Moreover, Shiba Inu's dedicated community of followers, often referred to as the "Shiba army," remains hopeful for a turnaround.