Ripple has been teaming up with more and more partners recently, signing up more big banks to its RippleNet. It has been rebranding its xRapid as On-Demand Liquidity. It has acquired MoneyGram and had talks with Western Union. SWIFT remains its biggest rival.
Now, the community is discussing the most recent report about SWIFT actually testing Ripple's technology for instant payments and finding it satisfactory regarding speed and low price.
SWIFT approves of Ripple technology but says 'no' for now
Arab Times Online has mentioned that SWIFT has been trialing Ripple's blockchain-powered abilities to conduct transnational payments and found that the crypto giant can indeed do that fast and cheap.
Nevertheless, SWIFT has concluded that Ripple technology is not yet ready to be used on a wide scale.
However, it said that the technology is not yet ready for mainstream use.
Considering the fact that SWIFT is the main rival of Ripple, no wonder that the verdict was positive at the beginning but ultimately not quite so.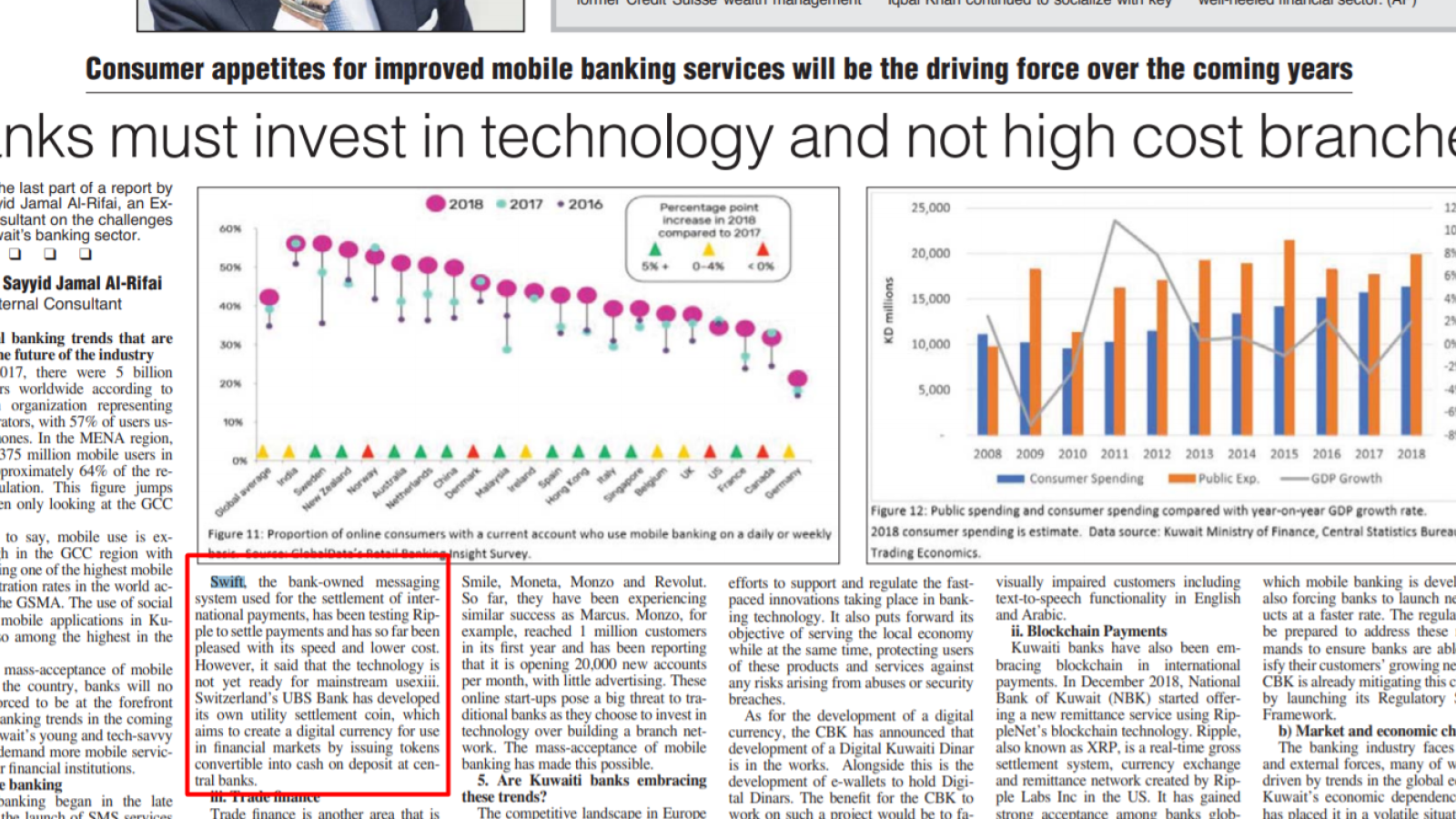 SWIFT strikes back at Ripple
In late September, SWIFT spread the word that it had integrated its GPI service into local payment systems in various countries that allow much fast transactions for SWIFT and its customers than before, thus responding to the recent Ripple expansion in the market.
Last year there were even rumors that SWIFT may acquire Ripple but a former SWIFT employee dismissed them, supporting his conclusions with solid arguments.