After announcing entry into the Chinese market through a joint venture between American Express and LianLian, Ripple is now preparing to enter the Brazilian market.
Japanese bank Mitsubishi UFJ Financial Group, Inc. (MUFG) has signed a Memorandum of Understanding (MoU) with Brazil's Banco Bradesco and will use XRP to create a cross-border payment service. MUFG joined Ripple's Global Payments Steering Group in late March of last year, so XRP will clearly play a major role in this new banking venture. The even better news is that it seems this influx of positive developments is leaving a bullish mark on the Ripple charts.
Charts at a Glance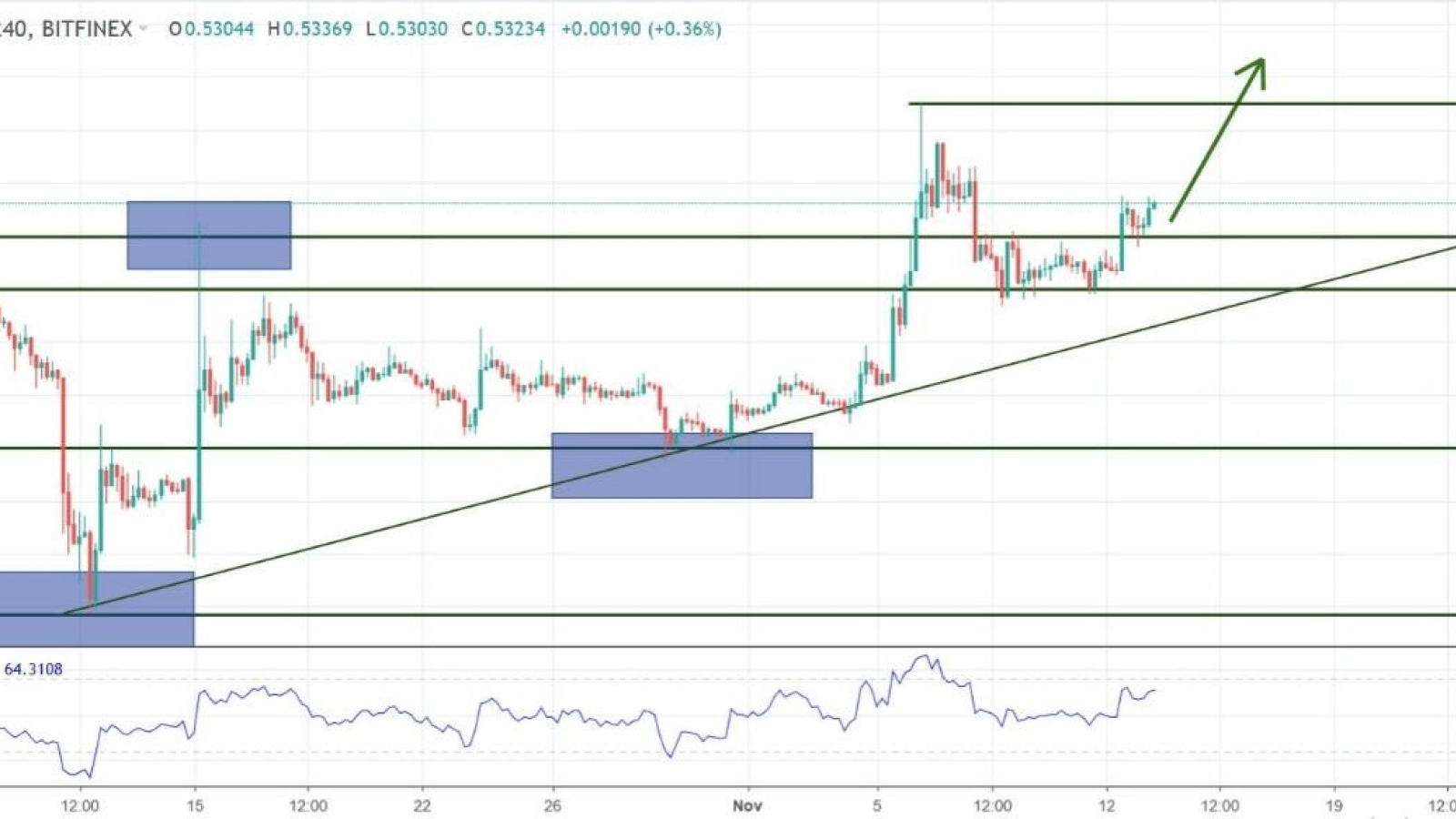 XRP/USD has climbed 4.07% in the last 24 hours and is currently staging a nice breakout by moving outside the tight channel between 0.50 and 0.52, as anticipated. After the initial break of the resistance, the pair returned to retest the broken level and bounced higher, which is a pattern that confirms the break and announces higher prices.
The Relative Strength Index (RSI) is angling up without being overbought, supporting a bullish bias. We expect the climb to extend to the resistance at 0.57 over the course of several days; a drop below the support at 0.50 would invalidate this scenario.
Support zone: 0.52 followed by 0.50 and the bullish trend line
Resistance zone: 0.57
Most likely scenario: extended move towards 0.57 (during several days)
Alternate scenario: stagnation or bearish movement