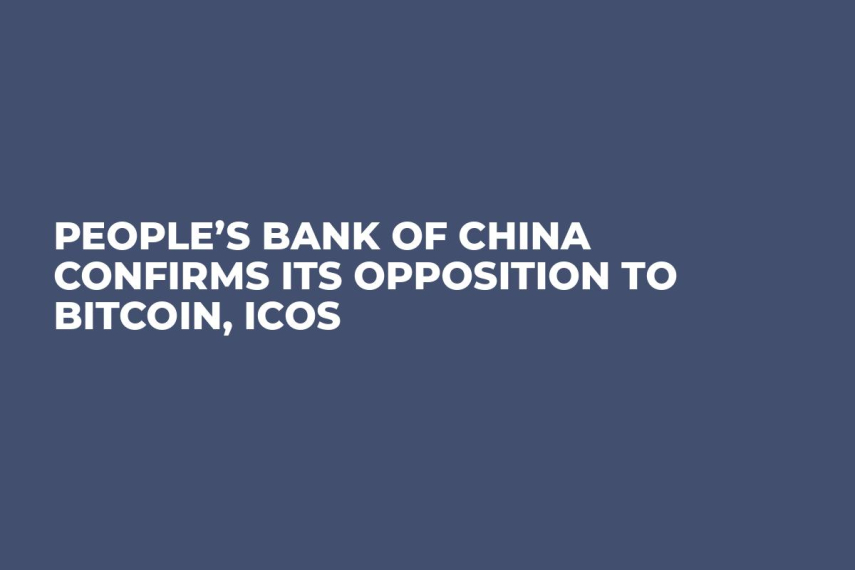 Cover image via U.Today
Pan Gongsheng, Chief of the Leading Group of Internet Financial Risks Control, has recently held an internal meeting. There he insisted that initial coin offerings must still be prohibited in the country. He added that local startups that avoided the ban by moving out of the country and advertising to Chinese people from abroad are going against the law.
An official report
The working group has existed for over two years already and has been the source of public attacks against the digital coin industry.
After the meeting, an official report was released, which says that the Party Central Committee and the State Council believe that struggling with risks caused by the Internet financial sphere is highly necessary.
Three major issues
Gongsheng mentioned three main challenges the Chinese government is facing at the moment.
First is to set up a regulatory system for controlling the features of Internet finance.
Second is that all administrative areas of China must conduct administrative punishment and gradually eliminate illegal companies and their entrepreneurial activities.
Third is to actively make financial services more inclusive.
According to Gongsheng, all financial entrepreneurial activities have to be licensed. During the meeting, he stated that the authorities need to come up with exact requirements for the participants – capital, investors' qualifications, corporate governance, etc.
Background
In autumn 2017 China prohibited conducting ICOs and banned crypto exchanges. Later on, in January, Gongsheng directed that crypto mining companies must leave China. The world's largest exchanges are Chinese ones and after they had left investors continued trading on them until the national firewall was created.
Nevertheless, the Chinese President has approved of Blockchain in general and allows implementing projects working in this new area, like NEO and Tron.