Since Jan. 10, the total market cap has shrunk from $138 billion to $118 billion and most cryptocurrencies have been sliding lower, thus putting on hold all hopes of a Crypto Winter end.
Ethereum's upcoming Constantinople hard fork is expected to bring substantial improvements to the network and is scheduled to occur at block 7080000, which is predicted to be confirmed on Wednesday, Jan. 16. Despite this good news, Ethereum has been dumping almost 24% over the last 7 days, with the majority of losses coming during the last 4 days.
Chart Analysis – ETH/USD
After reaching a high at 165 against the US dollar, ETH/USD tried several more times to break that barrier but failed to do so and tumbled into the support at $117, currently trading just 2 USD higher, at $119.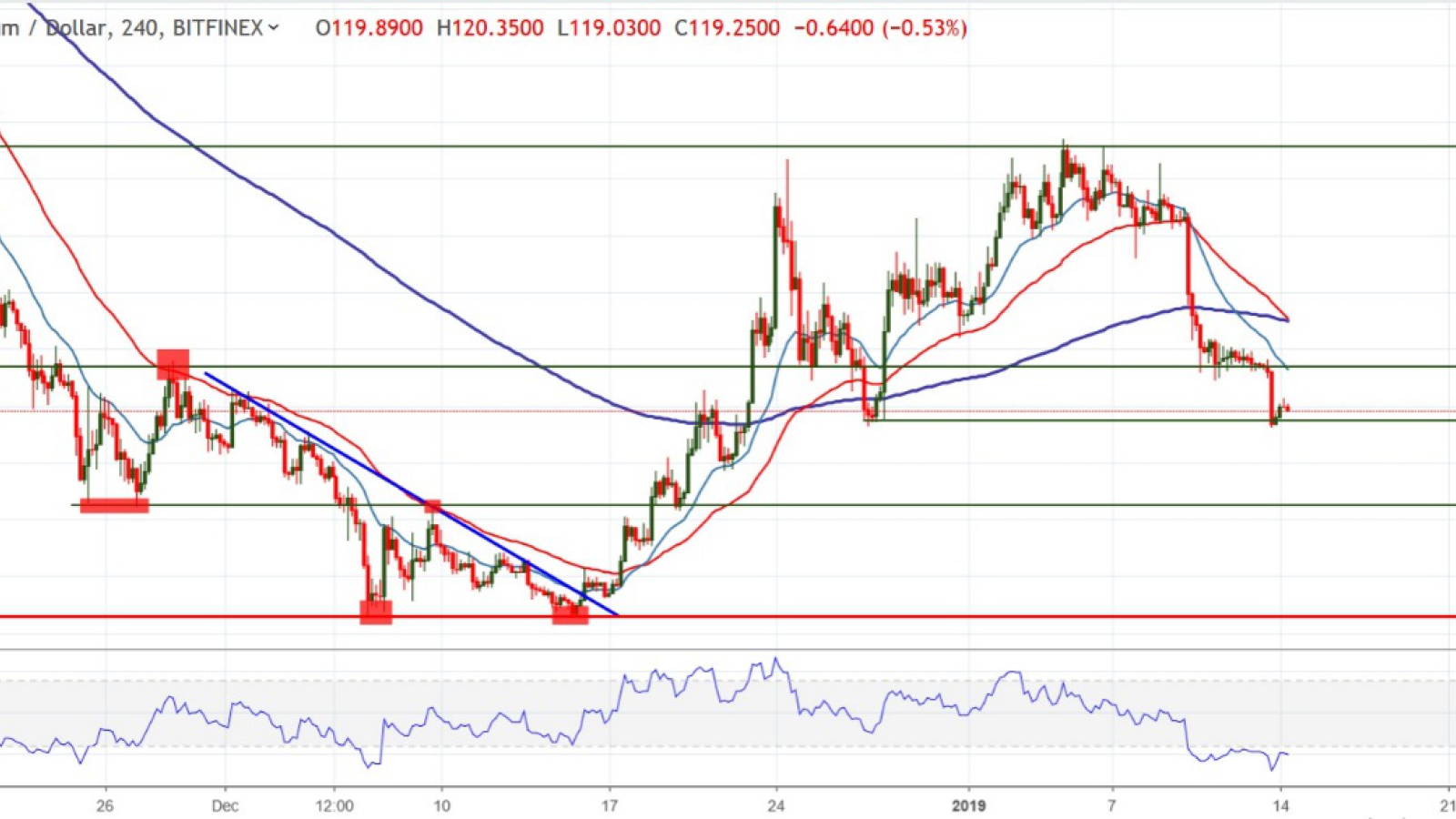 There doesn't seem to be any fundamental reason behind the drop (no piece of information that triggered it), so it appears this is a combination of Bitcoin correlation (BTC is also dropping and usually drags altcoins with it), technical reasons and maybe a pinch of the metaphorical FUD.
If the 117-barrier is broken, we can expect to see a further drop into the key psychological support at 100, but it must be noted that last time ETH hit 117, it jumped swiftly higher (albeit it was trading in a mini uptrend at the time). The Relative Strength Index is deep in oversold, but that alone is just an indication that a counter move will come later, not a buy signal.
Support zone: 117 followed by 100
Resistance zone: 127 and the 200 EMA (thick blue line on chart)
Most likely scenario: break of 117, potential move into 100
Alternate scenario: timid rally based on the oversold position of the RSI