President Donald J. Trump announced that Mick Mulvaney will become the new acting Chief of Staff for the White House. He is currently the director of the Office of Management and Budget and will assume the new position by the end of the year, but apparently, he will keep his current position as well.
Mulvaney, who is a known proponent of Bitcoin and blockchain in general, has said in the past that "[b]lockchain technology has the potential to revolutionize the financial services industry, the U.S. economy and the delivery of government services". Good news? Sounds like it!
Chart Analysis – BTC/USD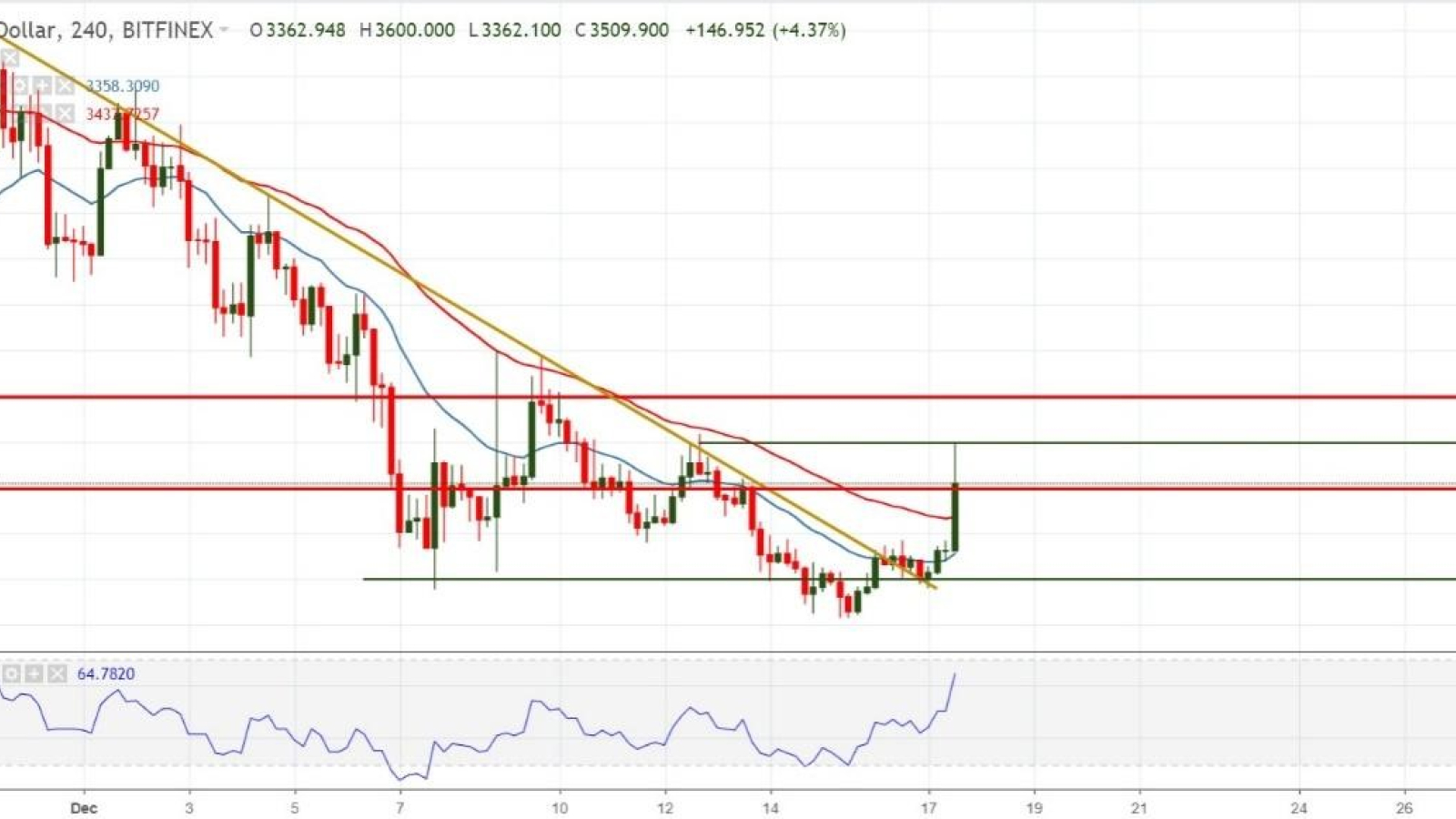 After dipping below the $3300-mark, Bitcoin made a nice recovery, breaking the bearish trend line and shooting higher as I am writing this. It must be noted that the current 4-hour candle is not yet closed, so we could see the price drop by closing time. However, this is the first strong push north in quite a while, and it will most likely be an event that sparks further upside.
Currently, the pair has bounced lower after touching the 3600-mark and is trading at 3500. If the bulls can sustain a price above this level, it will be a major victory and will make 3700 the next short-term target. Moreover, Bitcoin above $3500 will generate a wave of buying, created by technical reasons but also by the metaphorical FOMO.
Support zone: 3300 (confirmed support) and possibly the 50 EMA
Resistance zone: 3600 - 3700
Most likely scenario: sustained climb into 3700
Alternate scenario: break below the 50 EMA