According to a recent report published by blockchain research firm Messari, the total number of addresses holding Polkadot's native DOT token experienced significant growth in the first quarter of 2022, underscoring "healthy interest" in the cryptocurrency.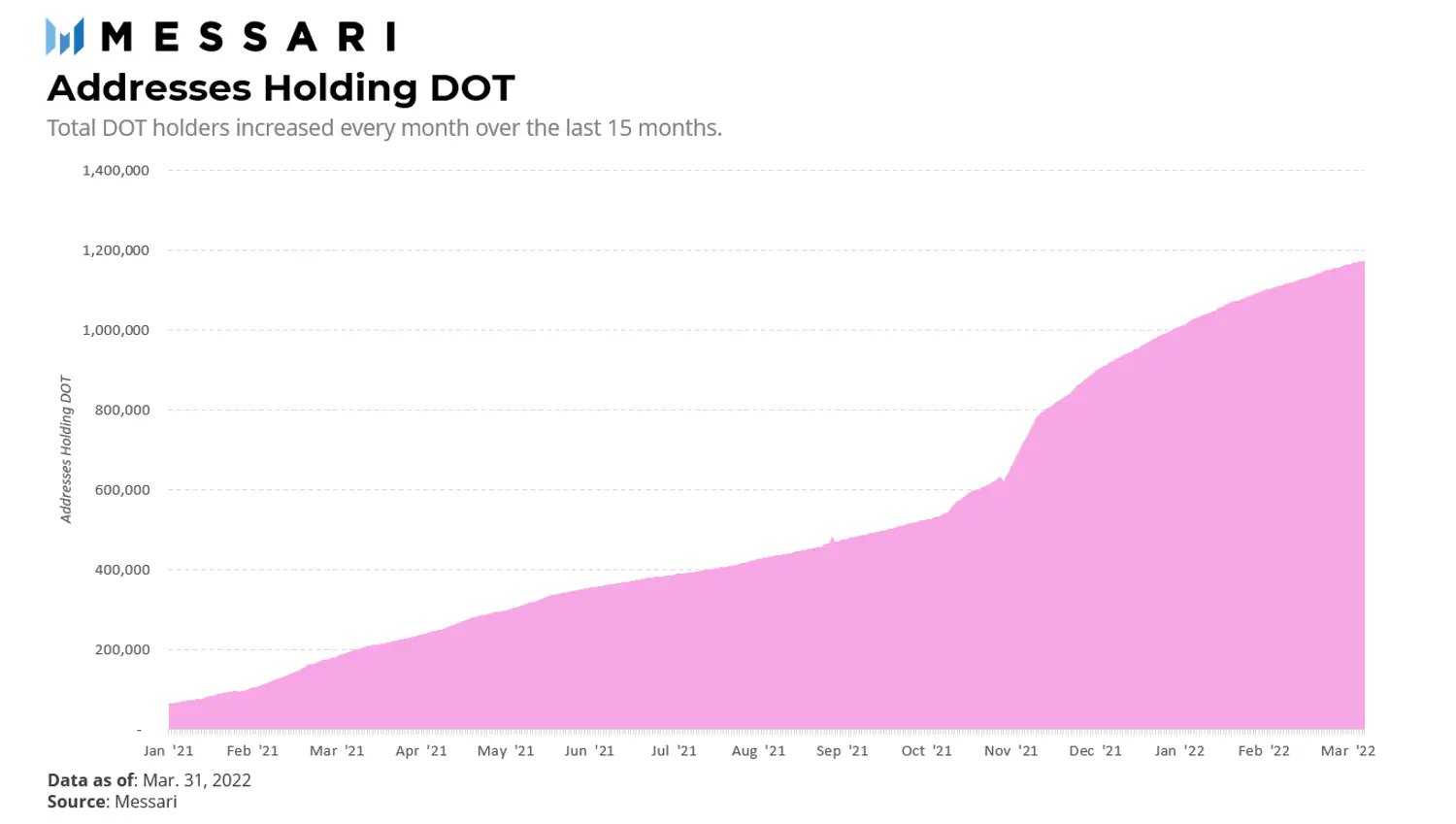 Yet, Polkadot's valuation dropped 19% over the aforementioned period of time, struggling to buck the broader bearish trend.

The network's active users declined together with the price. Apart from the broader macro theme, Messari also attributes the drop to Polkadot users locking up DOT tokens in order to be able to vote in parachain slot auctions.

The DOT price is down a whopping 72.70% from the peak of $54.98 that was reached on Nov. 8. The cryptocurrency hit its current all-time high because of excitement surrounding the much-anticipated launch of parachains.
Polkadot has so far held 13 parachain slot auctions since early November. Their total number is expected to grow to 41 by early 2023.
Polkadot continues to see strong developer activity. It remains the second most popular cryptocurrency ecosystem with 1,400 total developers. Only Ethereum, the second-largest blockchain, is more popular with devs. Cosmos comes in third.
Still, Polkadot experienced a 10% drop in terms of developer activity during the previous quarter. Messari explains that developers worked on enabling previously developed features instead of coming up with new ones.
Now that the parachain-induced euphoria has dissipated,
Polkadot
will have a much harder time regaining momentum in 2022, but users remain interested in the ecosystem.