The Wall Street Journal reports that two executives are quitting Facebook – Chris Cox and Chris Daniels. Both are reported to be former (from now on) members of Zuckerberg's close circle of colleagues.
Daniels was in charge of the WhatsApp app belonging to Facebook. Cox was the Chief Product Manager. Both men are allegedly in disagreement with the future course that Zuckerberg has selected for his social media giant.
Not happy about the new Facebook strategy
Recently, Cox published a post, saying goodbye to the Facebook team. He mentioned the new focus on decentralization and data encryption on Facebook and explained that Mark's new project will require people who are eager to see in through to the end. Apparently, saying that he does not share this enthusiasm.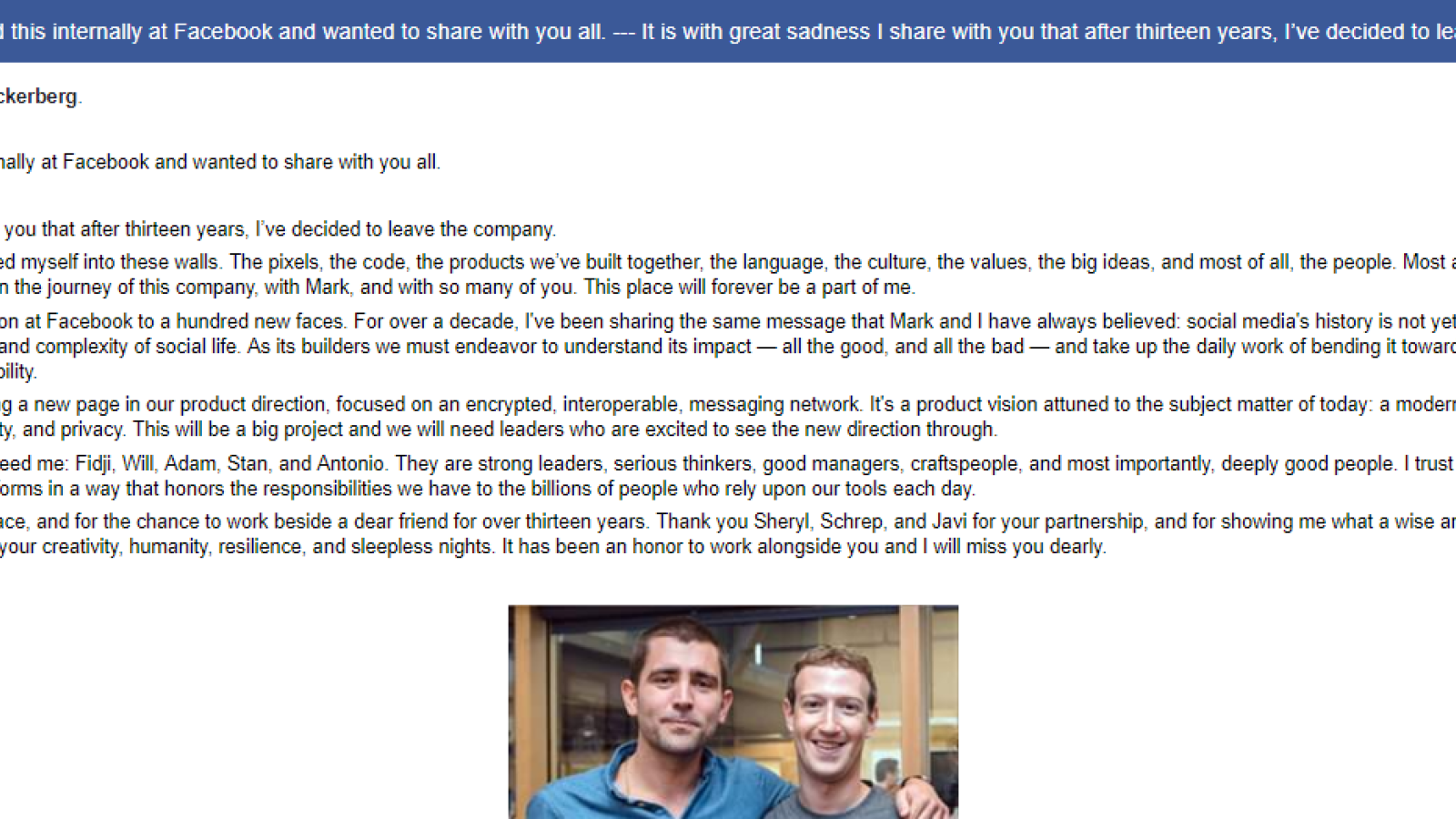 Mark Zuckerberg's choice
Many top staff of Facebook were displeased when Zuckerberg gave them the concept Facebook will be chasing from now on – putting all messaging apps that belong to Facebook, as well as the photo-sharing Instagram, into a privacy-oriented platform, which would keep customer data secure and will not allow making public posts.
This is how Zuckerberg is trying to restore his company's reputation after scandal with Cambridge Analytica that occurred last year.
Some of the highest ranking executives that disagreed believe that the new strategy will diminish the company's popularity and income growth.
Zuckerberg has publicly expressed his regrets about the colleagues leaving, however, he writes that new greater leaders will take their places who feel eager to take Facebook to new heights.