Coinone Transfer, which is a subsidiary of crypto exchange Coinone, has launched a mobile payments platform that uses Ripple's xCurrent cross-border payments system to expedite transfers and cut back on fees.
The new platform is called Cross and is one of the first to be released after a recent change in South Korean remittance laws, which allows non-banking companies to offer cross-border services.
Despite this new partnership and rumours about a possible Coinbase listing for XRP, the price of Ripple's digital coin remains bearish, with close to zero buying pressure.
Chart Analysis – XRP/USD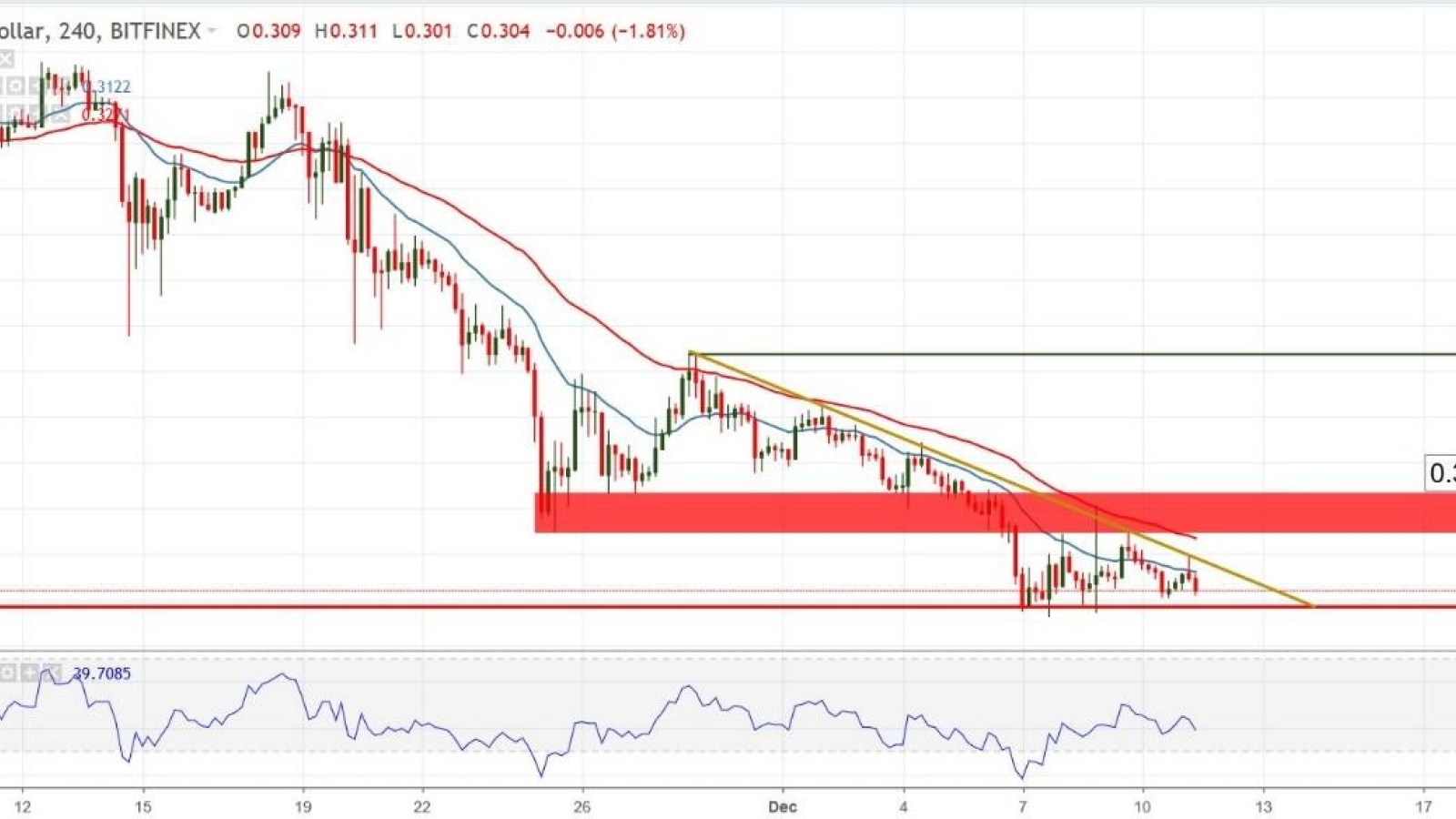 After a spike seen on Dec. 8, XRP/USD failed to follow through and remained below the resistance zone created between 0.33 and 0.35, also capped by a bearish trend line drawn from the minor top at 0.40 reached on Nov. 28.
XRP is down 2.50% for the last 24 hours and more than 15% over the last 7 days, with the two Exponential Moving Averages crossing bearishly and spread apart, not to mention that a key support level is now threatened: 0.30.
A break of said support level would serve as a warning for a bleak scenario in which the pair will likely reach 0.25 against the US Dollar during the coming days. As long as the pair remains below the trend line and the resistance zone (0.33 – 0.35), we cannot expect any substantial gains for Ripple's XRP.
Support zone: 0.30
Resistance zone: bearish trend line and 0.33 – 0.35
Most likely scenario: break of support en route to 0.25
Alternate scenario: choppy movement in close vicinity of support; no clear direction