While NFT and Metaverse disruption is gaining traction again, the God of Musician platform kicks off to change the narrative in content distribution and monetization.
Introducing decentralization to the music segment: What is God of Musician?
God of Musician is a multi-product ecosystem that promotes itself as "the largest music NFT DeFi community in the world." Technically, it streamlines the process of music file tokenization for creators and distributors of all scales.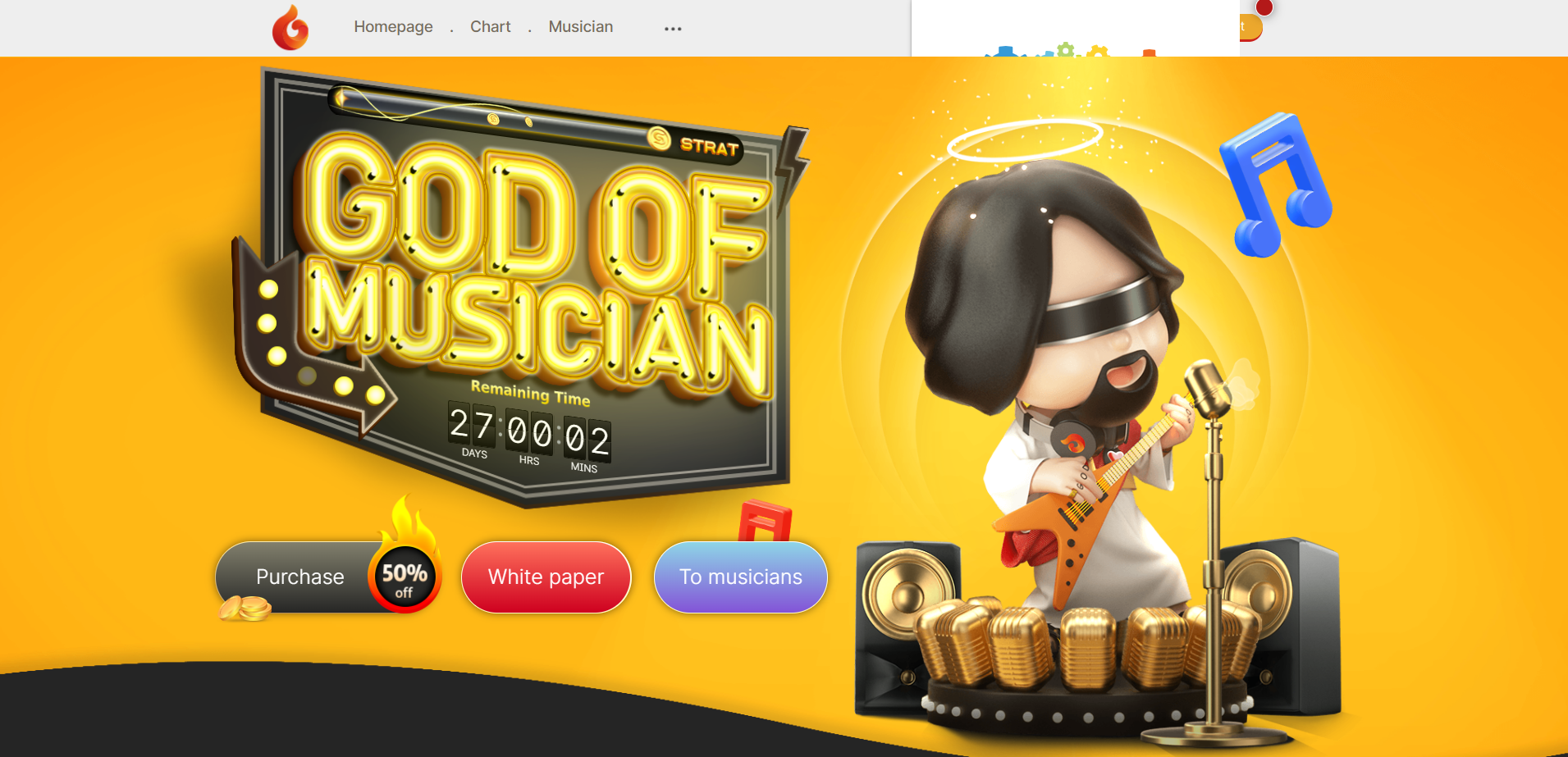 Thus, God of Musician, or G.O.M., introduces an entirely new economic model at the intersection of Web3, Metaverses, cryptocurrency and music promotion. Ideologically, this design is intended to make music and content distribution markets more democratic, decentralized and fair.
Early-stage music collectives and talented independent musicians from all over the globe can join the "major league" with God of Musician's one-for-all ecosystem. Also, its significant audience can help young musicians to contact top-league promoters and producers.
How GMiner NFTs allow DeFi enthusiasts and music lovers to benefit
The tokenomic design of the God of Musician ecosystem is underpinned by the GMiner NFT mechanism. Only holders of the first generation of GMiner NFTs will be entitled to mine GOM, a core native utility and governance token of the God of Musician project.
The GMiner mechanism has three levels: beginner, expert and professional. Users can join this or that level depending on their stamina points. Each stamina point allows you to mine 1 GOM token per day. To ensure the decentralized design of the protocol, Professional users can only mine up to 100 GOM every 24 hours. In all, 200,000 GOM can be mined daily.
To celebrate the upcoming release of the God of Musician platform, its team introduced an exclusive, limited 50% discount on GMiner NFT mint. Its team stresses that getting GMiner NFT is the only legitimate way to start mining GOM tokens for retail users. Step by step, the GMiner ecosystem will be working on adding GOM token to various centralized and decentralized cryptocurrency exchanges.
Besides that, GMiner NFT holders will be able to take part in crucial referendums regarding the next phases of God of Musician's ecosystem's progress. Meanwhile, GOM tokens will soon be accepted in native staking mechanisms; one more instrument for passive income will be offered to music enthusiasts and NFT ecosystem supporters.
God of Musician is helmed by music professors and Web3 veterans
God of Musician is set to go live in mainnet in August 2022. Earlier this year, its concept was introduced to the general public together with its inaugural technical and marketing roadmaps. God of Musician was invented by a heavy-hitting team of reputable professionals in different industries.
Its development as a high-tech venture is curated by CEO Dong Seok Yu and technical advisor Jae Hwan Lee, top-tier professionals in the Web3 tech and venture capital segment. Six other team members are music professors well known for long-term collaboration with top Western celebrities.
God of Musician contributors work at world-renowned universities and colleges like Berkeley (California) and in top-tier international music organizations. They have worked with music stars Lalah Hatherway and Paula Cole. Some of them are award-winning professionals as they scored the Seoul Asia International Music Awards in recent years.
The God of Musician team also unveiled the next steps in its product development. Namely, it is going to migrate toward full decentralization with the G.O.M. Web3.0 DAO community. It will be the first-ever decentralized autonomous organization of music creators, promoters and fans.
In the coming weeks, the protocol representatives are going to introduce its website. All contributors, potential clients and supporters of Web3 disruption in content development can reach the God of Musician team by email at business@godmusician.com. Its community management department organizes various engagement activities for its Twitter and Telegram communities opened for supporters from different regions of the world.