Go-Ethereum (Geth), which is Ethereum's most used software client, has just updated to version 1.8.20 and revealed that the Constantinople hard fork will happen at block number 7,080,000, which means it could go live sometime between Jan. 14 and Jan. 18, 2019.
Constantinople is a proposed upgrade that (if accepted by users) would bring enhancements to the network, streamlining the overall code and also reducing the reward per block from 3 ETH to 2 ETH.
Chart Analysis - ETH/USD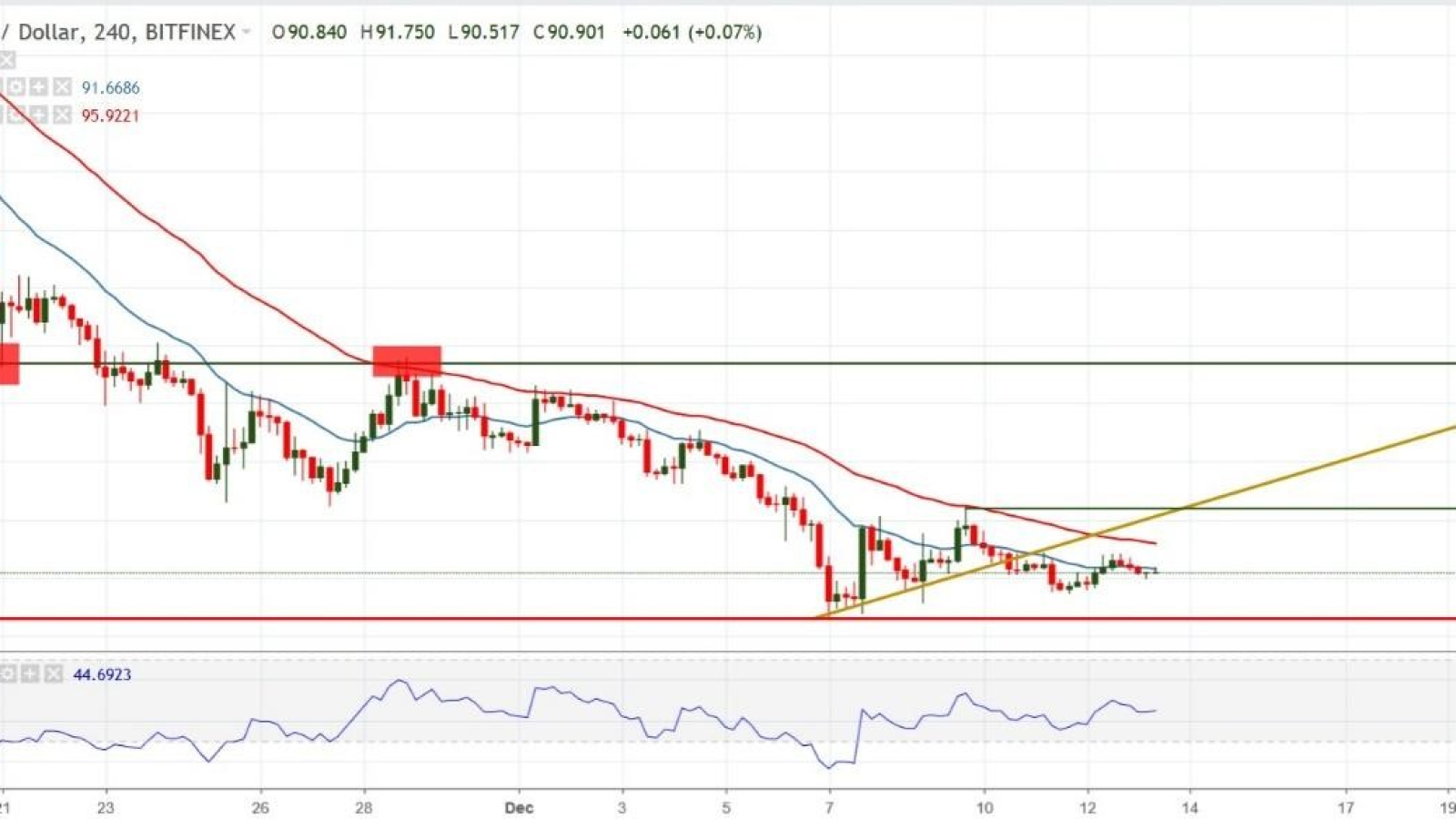 ALT: ETH/USD chart
After testing the key mark at 100, ETH/USD couldn't sustain higher prices above the bullish trend line and returned below it, trading mostly sideways, with a 0.30% drop for the last 24 hours. The two Exponential Moving Averages are still crossed bearish on a 4-hour chart, but they are beginning to flatten, in agreement with the sideways price action.
The candles are very small, and the RSI is drifting in the middle of its range, further showing that currently the market lacks momentum and doesn't have a clear direction (albeit it's obvious that we are in a downtrend from a longer-term perspective).
This type of movement can be considered the calm before the storm and is usually followed by a strong breakout, so although the next direction is hard to anticipate, expect a solid push once the pair breaks free of the range.
Support zone: 83
Resistance zone: 50 EMA and $100
Most likely scenario: tight, range-bound price action; increase in volatility when sideways movement ends
Alternate scenario: drop below 83