Let's not get ahead of ourselves, don't ditch your crypto winter clothes just yet… but ETH/USD has just printed a double bottom formation, which is usually seen at the end of a downtrend and is considered a strong bullish sign.
Apart from that, Ethereum has reached a key milestone of 50 million unique addresses according to Etherscan.io, which is impressive for any network, and maybe more interestingly, the growth hasn't stopped during the dreadful 2018 crypto bear market. However, the number of active addresses represents only 0.46% of unique addresses, which is a huge drop from approximately 3.5% in January 2018.
Chart Analysis – ETH/USD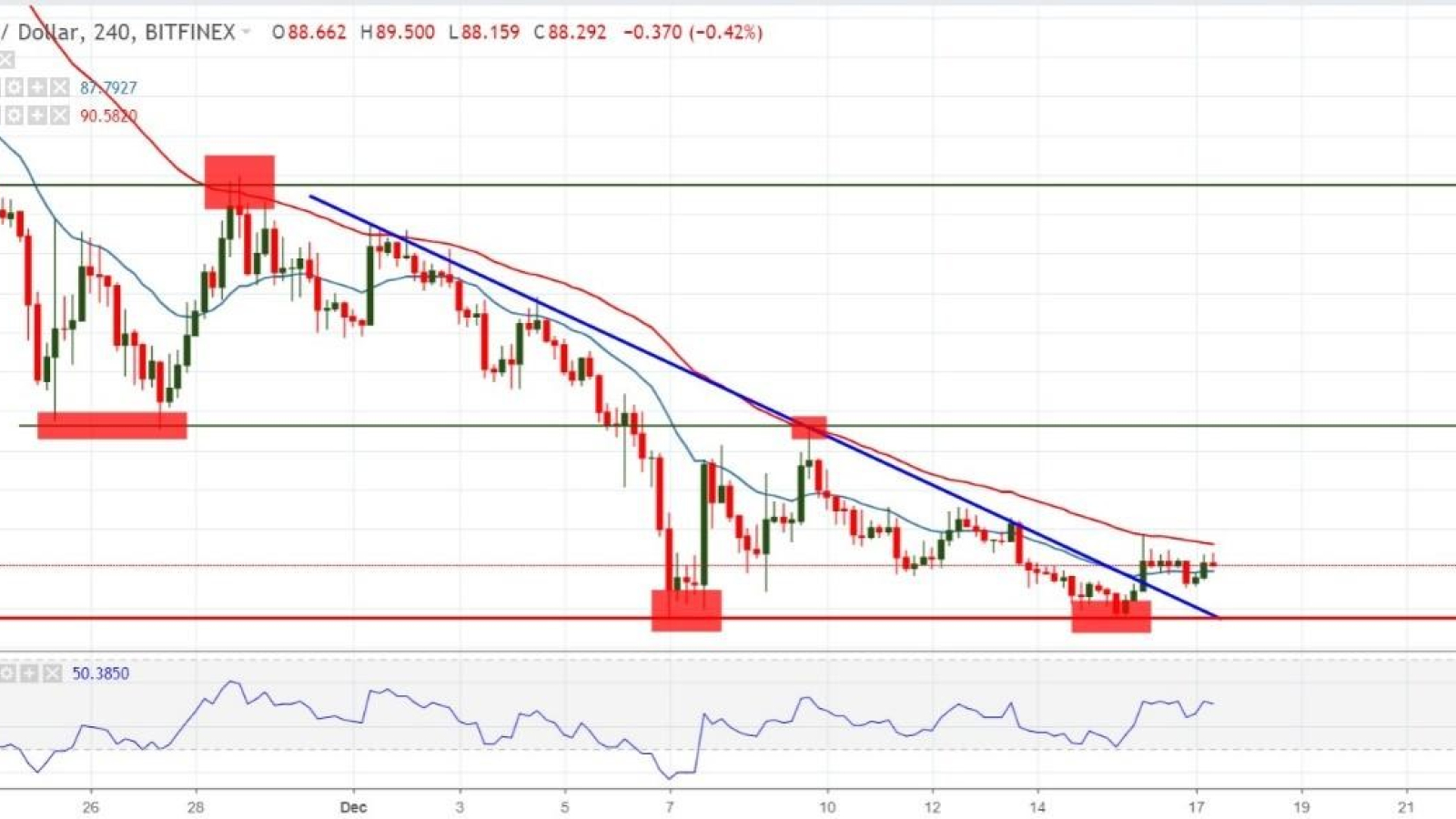 At the time of writing, Ethereum is trading just shy of $90 after forming a double bottom and breaking above a bearish trend line that capped the pair for quite a long time. However, the break doesn't seem to have strong momentum behind it (price moved sideways after the candle that broke the trend line).
For the break to have more chances of triggering an extended move up, we will need to see a move above the 50-period Exponential Moving Average (red line) and some stronger green candles (bullish).
The star of the chart is the double bottom formed on 83 support, and as long as that is holding, there's an increased probability (emphasis on "probability") of going closer to $100 per 1 ETH.
Support zone: 83
Resistance zone: 50 EMA and $100 in the longer term
Most likely scenario: break of 50 EMA, move into the key level at 100 (few days)
Alternative scenario: re-test of the double bottom formation