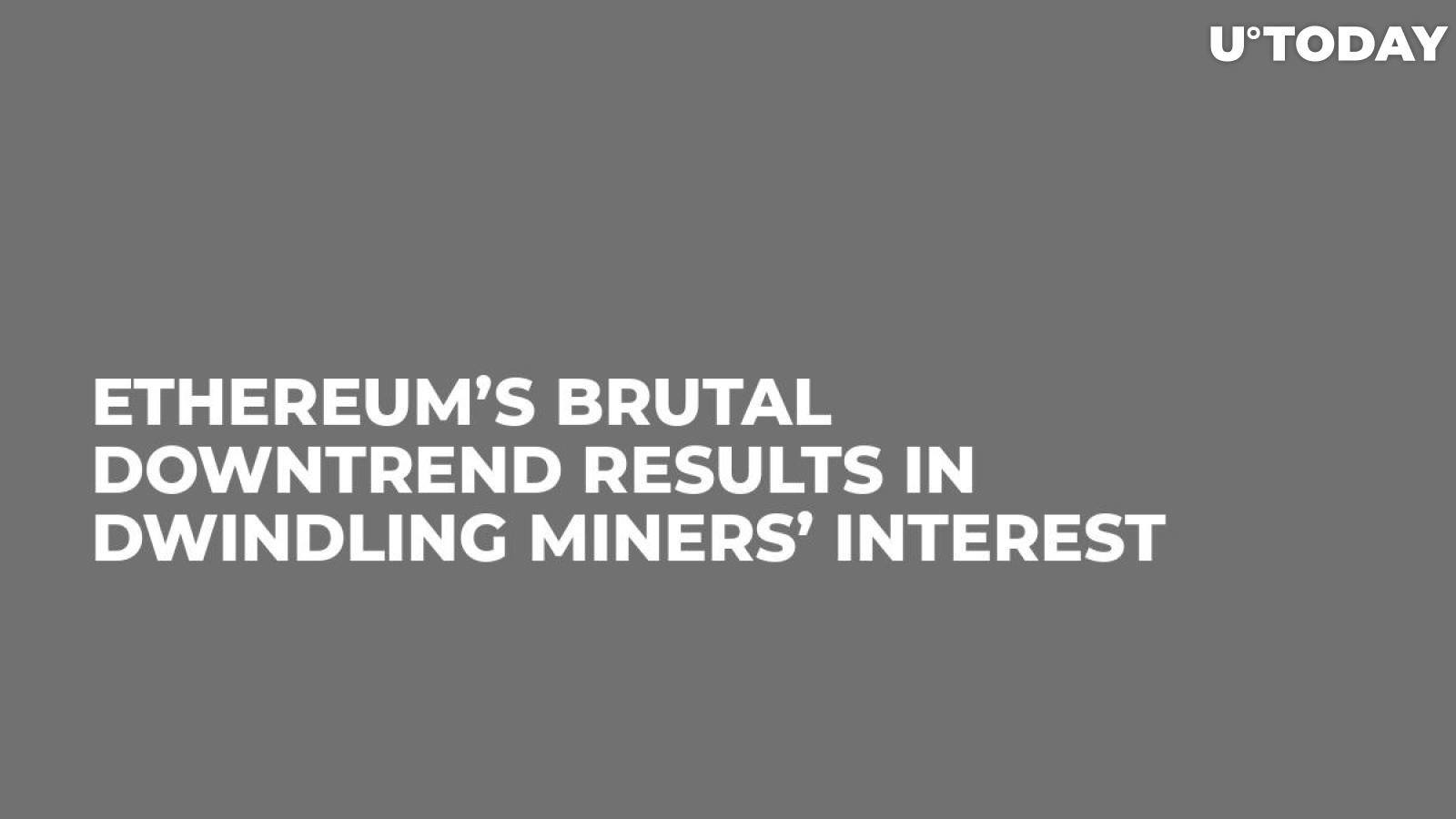 Cover image via U.Today
Ethereum (ETH) can't catch a break – after plunging below $200 and reaching an all-time high in short positions, the second biggest cryptocurrency is also experiencing a decline in hash rate. Ether's current hash rate is currently sitting at 258.644 Thash/s. The coin's hash rate also directly correlated to its mining difficulty, which dropped by 3.48 percent over the last 24 hours.

In plain English, these figures show that less miners are interested in Ethereum due to the ongoing bearish trend. On the other hand, Bitcoin Cash is slowly rebounding after recently losing more than 37 percent of its hash rate in a single day.