The market is mostly back to the red zone as the rates of coins are falling.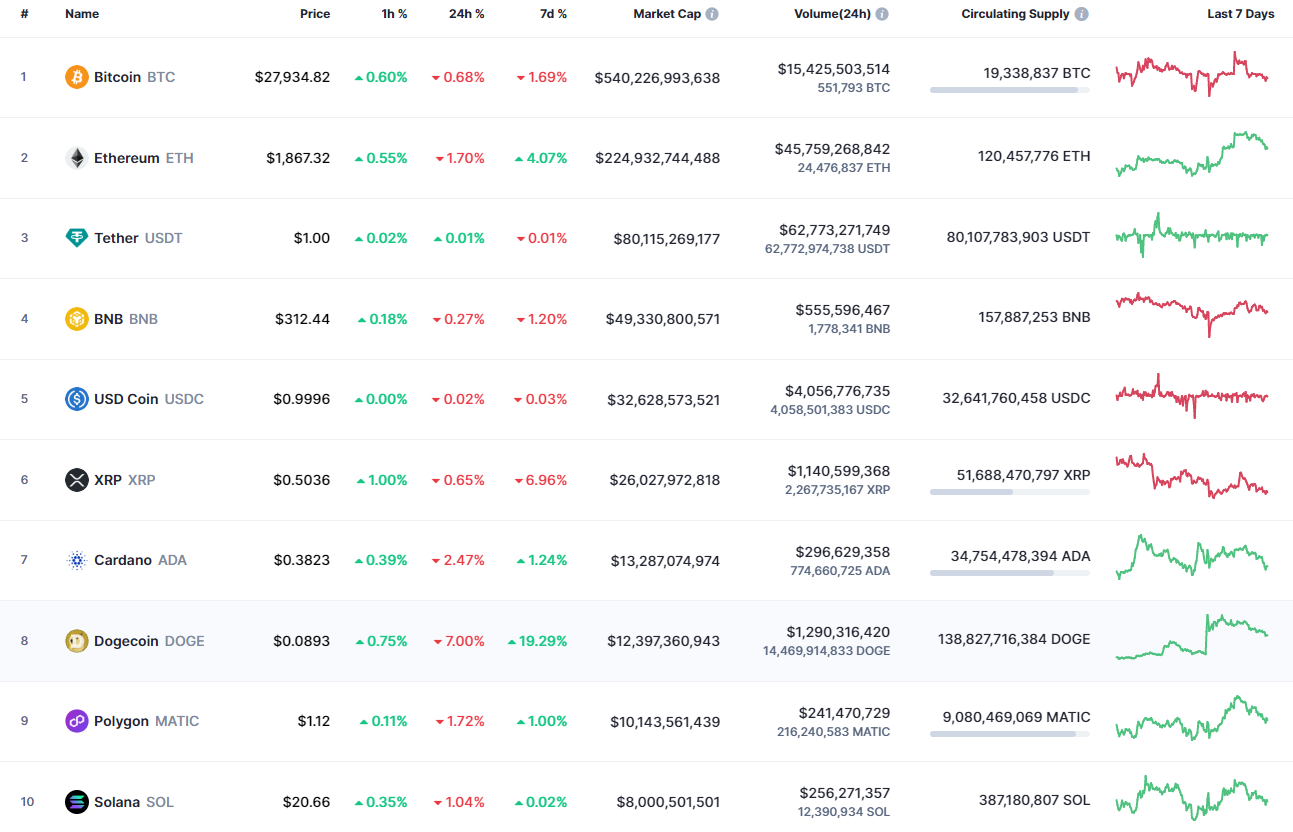 DOGE/USD
DOGE is one of the biggest losers today, going down by 7%.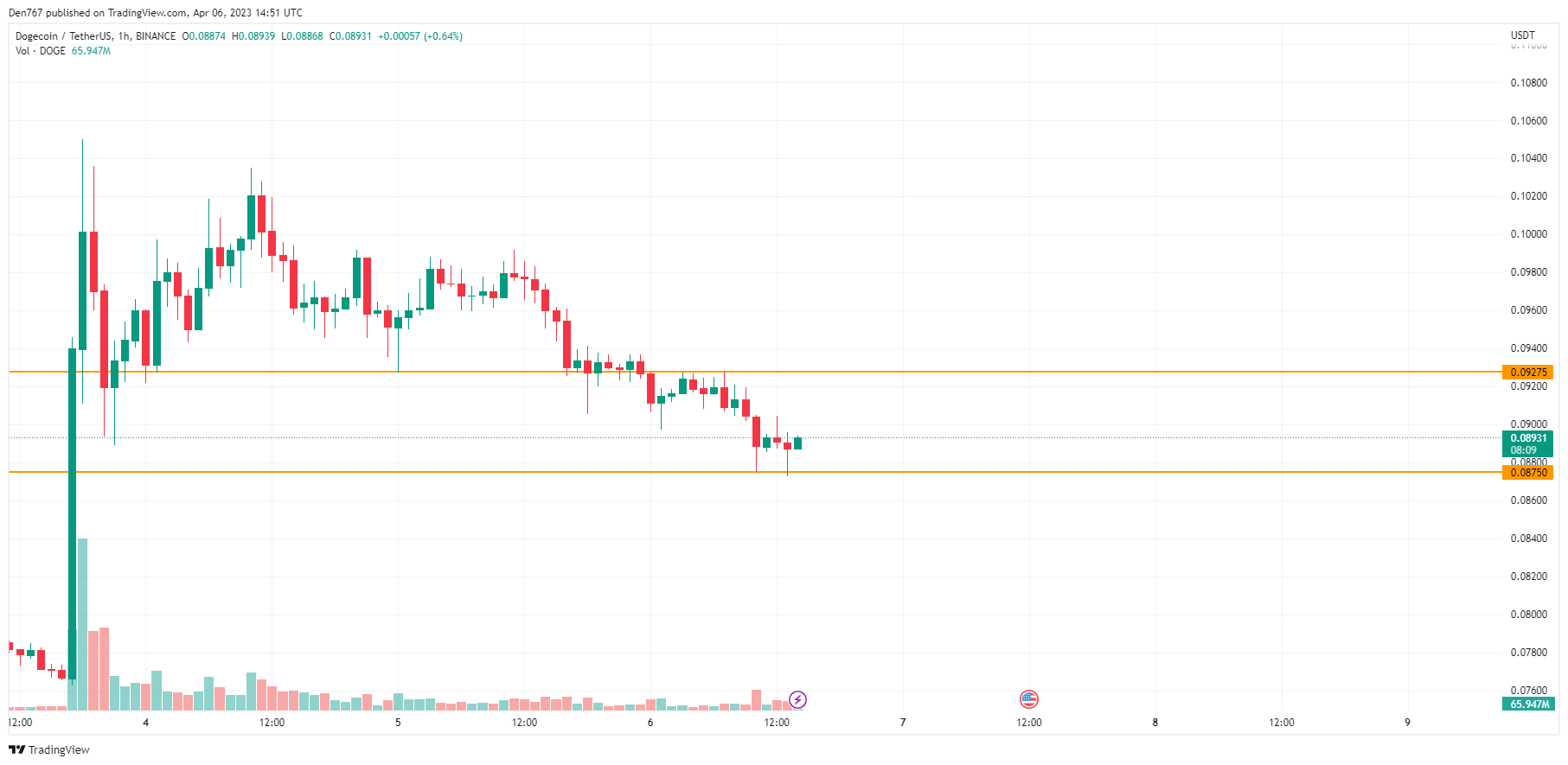 Despite the sharp decline, the rate of DOGE might have found the local support at $0.08750. If buyers can hold the price above that mark until the end of the day, there is a chance to see a bounce back to the $0.090 zone.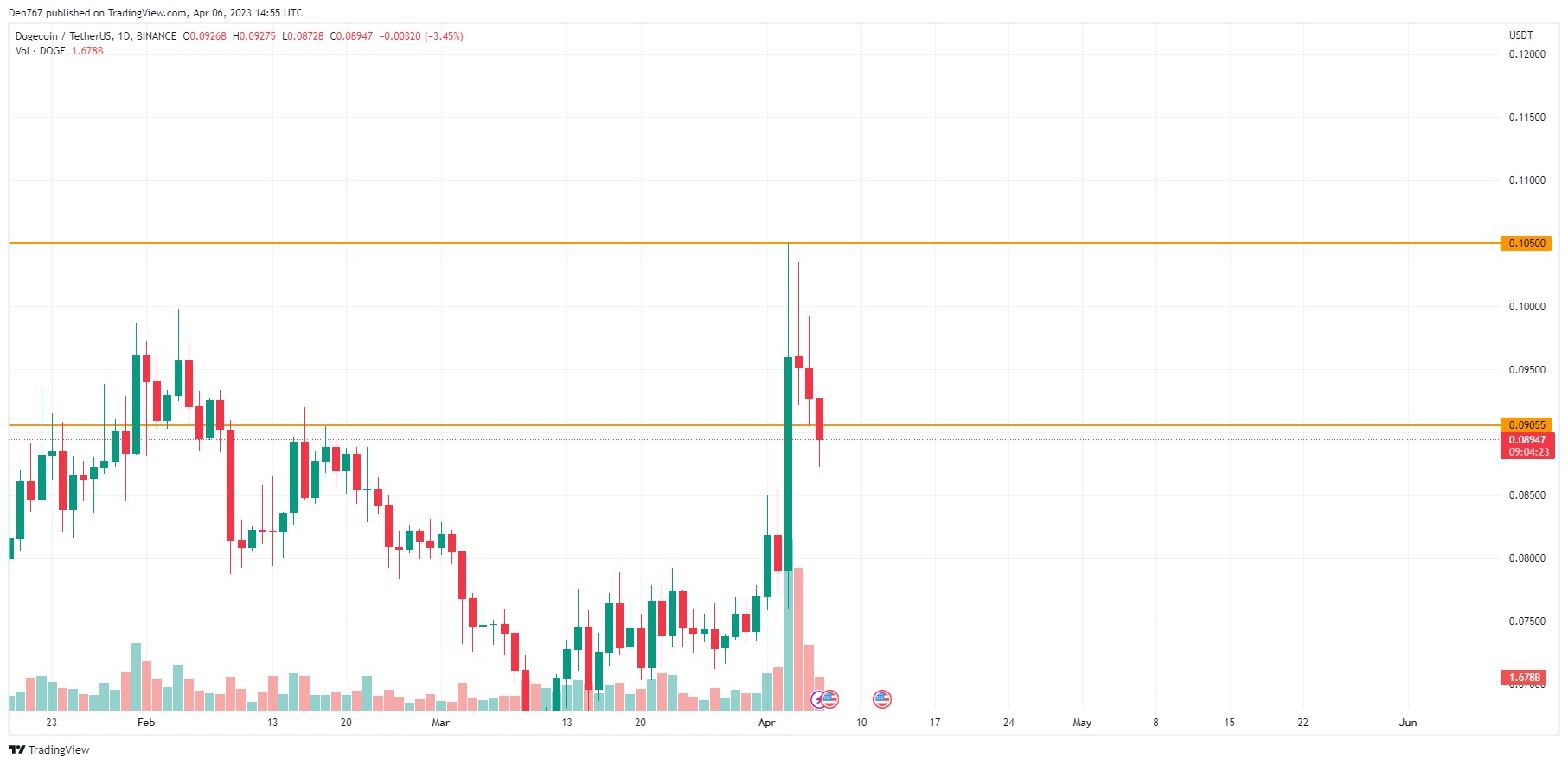 The opposite situation can be seen on the daily time frame, as the price is again trading below the resistance level at $0.09055. If bulls cannot seize the initiative shortly, the correction may continue and lead to the test of the $0.085 area by mid-April.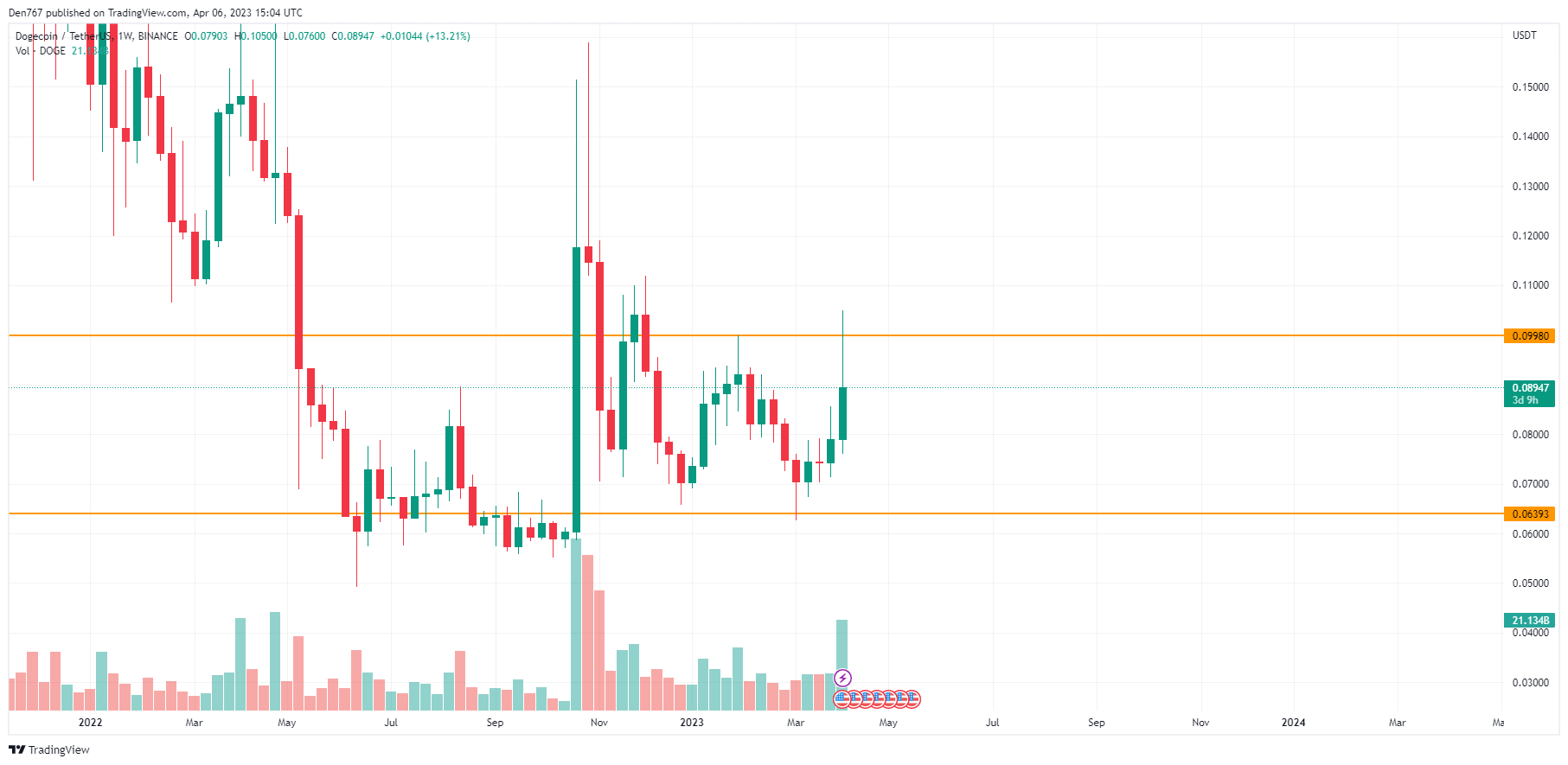 From the midterm point of view, the rate of DOGE has made a false breakout of the resistance at $0.09980. If the candle closes far from this level, there are low chances of seeing a continued rise as the meme coin might need more time to accumulate power for a further move.
In this case, consolidation in the range of $0.085-$0.095 is the more likely scenario.
DOGE is trading at $0.08983 at press time.