Equinox, one of the world's top luxury gyms, is set to start accepting cryptocurrencies after partnering with leading cryptocurrency payment processor BitPay, according to a recent report by The New York Post.

The list of cryptocurrencies remains unclear. Equinox is set to make an official announcement later today.

The American luxury fitness company was founded 30 years ago in Manhattan's Upper West Side.

Apart from its exorbitant prices, Equinox is also known for its controversial and provocative ad campaigns that aim to underscore wealth and excess. One of its most famous posters, which was shot by famous photographer Stephen Klein, features a nearly nude male model covered in $100 bills.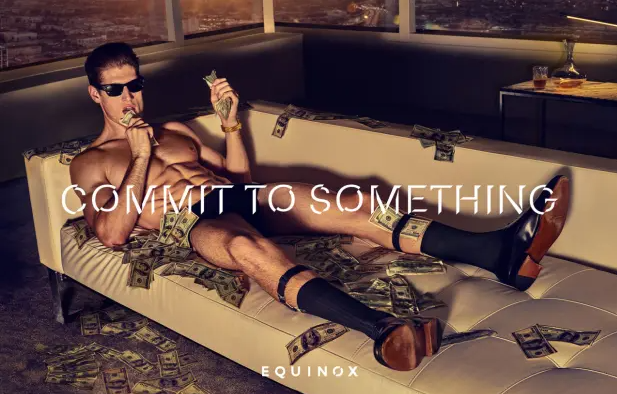 Equinox has such celebrities as journalist Anderson Cooper and pop star Shawn Mendes among its top members. Famous people also frequently namedrop the gym, boosting its brand.

Its customers pay up to $500 per month in order to get access to premium features such as empty locker rooms and full-body showers with temperature controls. On top of that, VIP customers could also get their shoes shined.

The company also faced some controversy in 2019 after The New York Times reported that Equinox had forced trainers to work extra hours and sleep in employee locker rooms.
There are already several gyms that accept cryptocurrencies in Georgia, New Jersey, and other states, according to spendbitcoins.com.
Equinox is also far from being the first luxury brand to embrace cryptocurrencies. High-profile companies want to onboard affluent clients by allowing them to pay directly in digital assets.
As
reported by U.Today
, German fashion designer Philipp Plein, the founder of the famous fashion brand of the same name, claimed that there was growing demand for cryptocurrency payments.