Privacy-oriented browser Brave has announced that it now has eight million active users. Thus, it continues to chip away at the market share of industry titan Google Chrome whose market share exceeds 64 percent.

Brave, which allows tipping content creators in its native Basic Attention Token (BAT), also states that it now has more than 290,000 verified Brave publishers.
Starting from Aug. 2, Breandan Eich's browser also allowed its user to send rewards to their favorite personalities on Twitter.
Brave has made a lot of buzz in the internet browser market because of its novel advertisement model that allows publishers to earn more for their content by cutting off the unnecessary middlemen. There have been near 400 advertisement campaigns conducted on the Brave platform.
Earlier this year, US chip giant Intel used Brave Ads in order to promote its PC gaming event.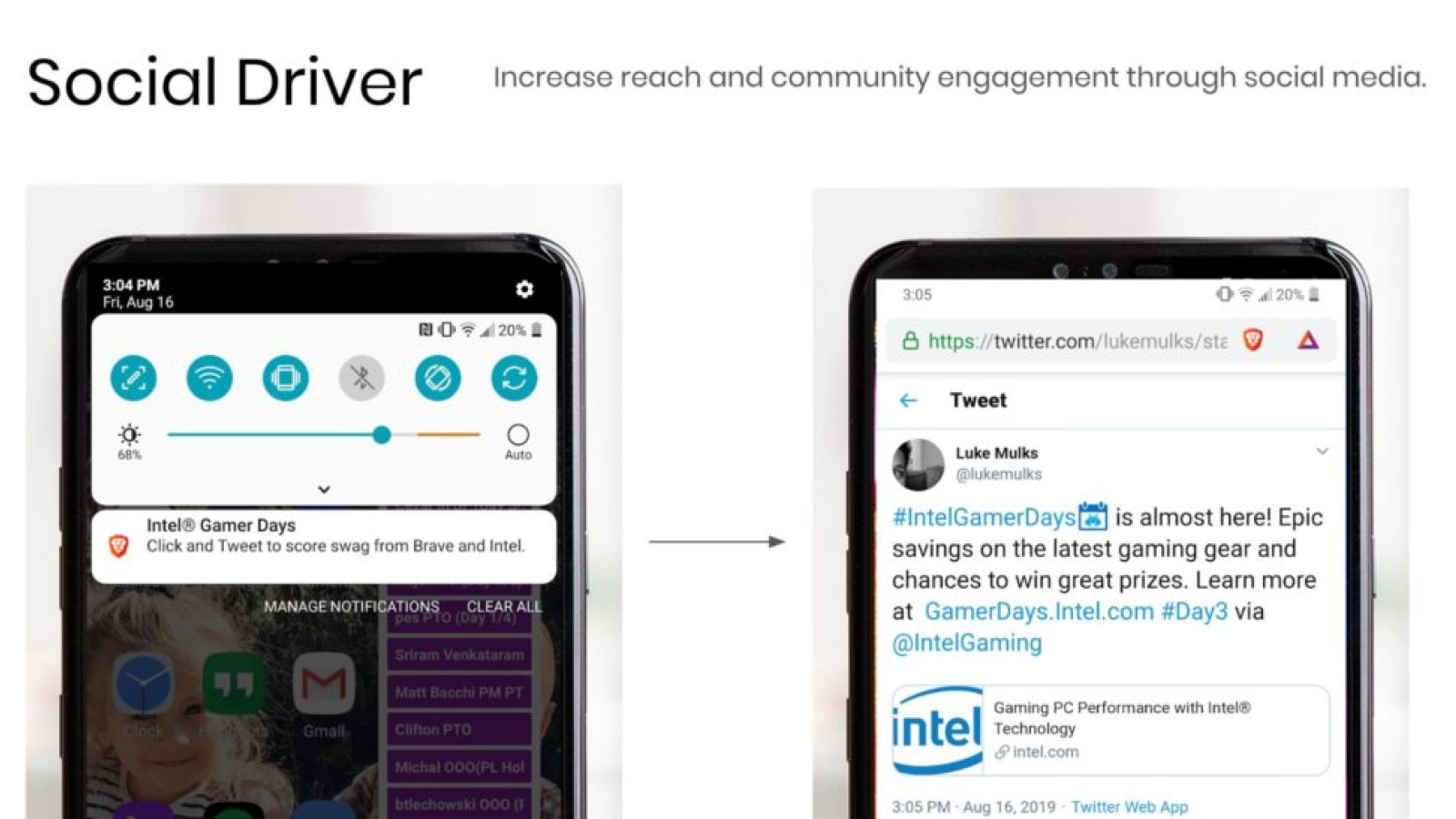 Brave users can earn rewards simply surf the web while viewing non-intrusive ads that show up in the form of desktop notifications. You will probably not collect a fortune with Brave's payouts, but they might be a good incentive to give up your ad-free experience.
Back in March, the browser also enabled its hit feature for Android users.