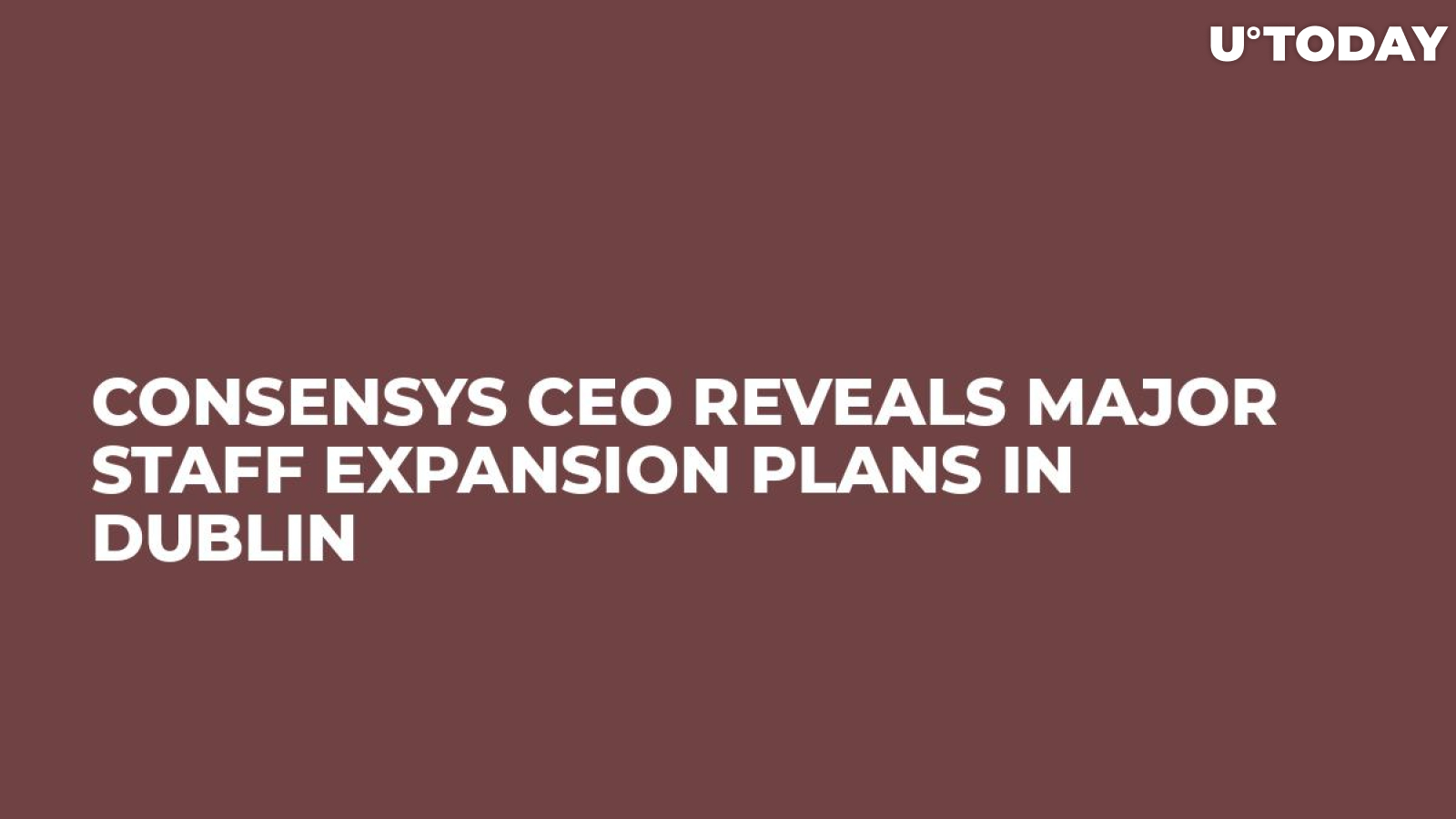 Cover image via U.Today
During an interview with RTÉ, Ethereum cofounder Joseph Lubin believes that Ireland does have the potential to become a major Blockchain hub. ConsenSys CEO claims that his company is looking for technical, engineering and entrepreneurial talent. On top of that, he also claims that Ethereum will produce a long-lasting impact on the Irish economy, so ConsenSys is willing to serve as the catalyst for this growth.

Speaking of numbers, Lubin claims that ConsenSys already employs 33 professionals in Dublin, adding that they are "exceptionally' talented. He also announced that the Dublin office would be able to expand to 50 people as early as this year.

As U.Today reported earlier, Lubin, unlike Vitalik Buterin, thinks that the crypto market has plenty of room for growth.