Cardano's (ADA) four-month holdings are in motion, signaling that mid-term investors are taking profits as ADA takes a massive hit on the market. The price of ADA has lost 22% of its value in the last 21 days, making it one of the worst performing assets on the market. This has led to a decrease in its profitability, which now falls to around 10%.
Cardano has been struggling to gain momentum in recent weeks. The asset's value has been on a downward trend, with the lack of speculative value being its main problem. It has been unable to generate as much speculative volume as assets like Ethereum or even Solana.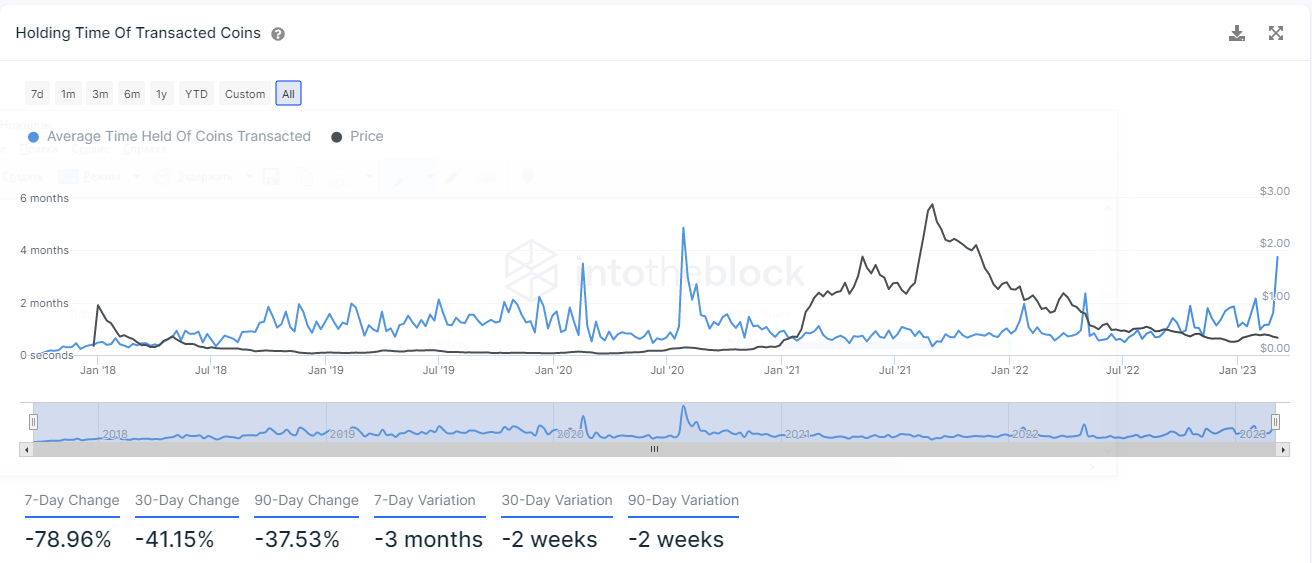 The movement of four-month-old ADA holdings suggests that investors who have been holding the asset for the midterm are now taking profits. This is a common occurrence in the cryptocurrency market, as investors try to capitalize on the high volatility of the market.
The selling pressure from midterm investors has put further pressure on the already declining value of ADA. This has led to a further drop in the price of the asset, making it one of the worst-performing assets on the market. The lack of speculative value has made it difficult for the asset to gain any kind of upward momentum, which has been further exacerbated by the selling pressure.
The decline in the value of ADA has also impacted its overall market cap, which has dropped to $11.2 billion.
However, despite its recent struggles, some analysts remain optimistic about the future of ADA. The asset still brings strong fundamentals to the table, even though it tends to fall behind existing trends on the market.