The cryptocurrency community is holding its breath, waiting for when the bad times will be over. Despite audacious BTC price predictions from major crypto pundits, the world's major cryptocurrency doesn't seem to gain traction. It still fluctuates within the range of $3,000-$4,000. Will anything change in the nearest months?
Let's see what top authors from tradingview.com think about it. These are the most reputable users on the platform – readers rely on their opinions and take their suggestions into consideration for making trading decisions.
EXCAVO: Downtrend continues
According to the top author, the BTC/USD price is trapped within a falling wedge - reversal pattern. This trend is continuing, and in order to start crawling upward, Bitcoin needs to gain enough volume. The largest volume we witnessed previously was in October 2018, and it hasn't been growing since then. The support line of the wedge should be touched to change the course of things.
EXCAVO suggests:
"It is better to manipulate the price on the stock exchange in order to buy at a price below 3000 in the OTC market."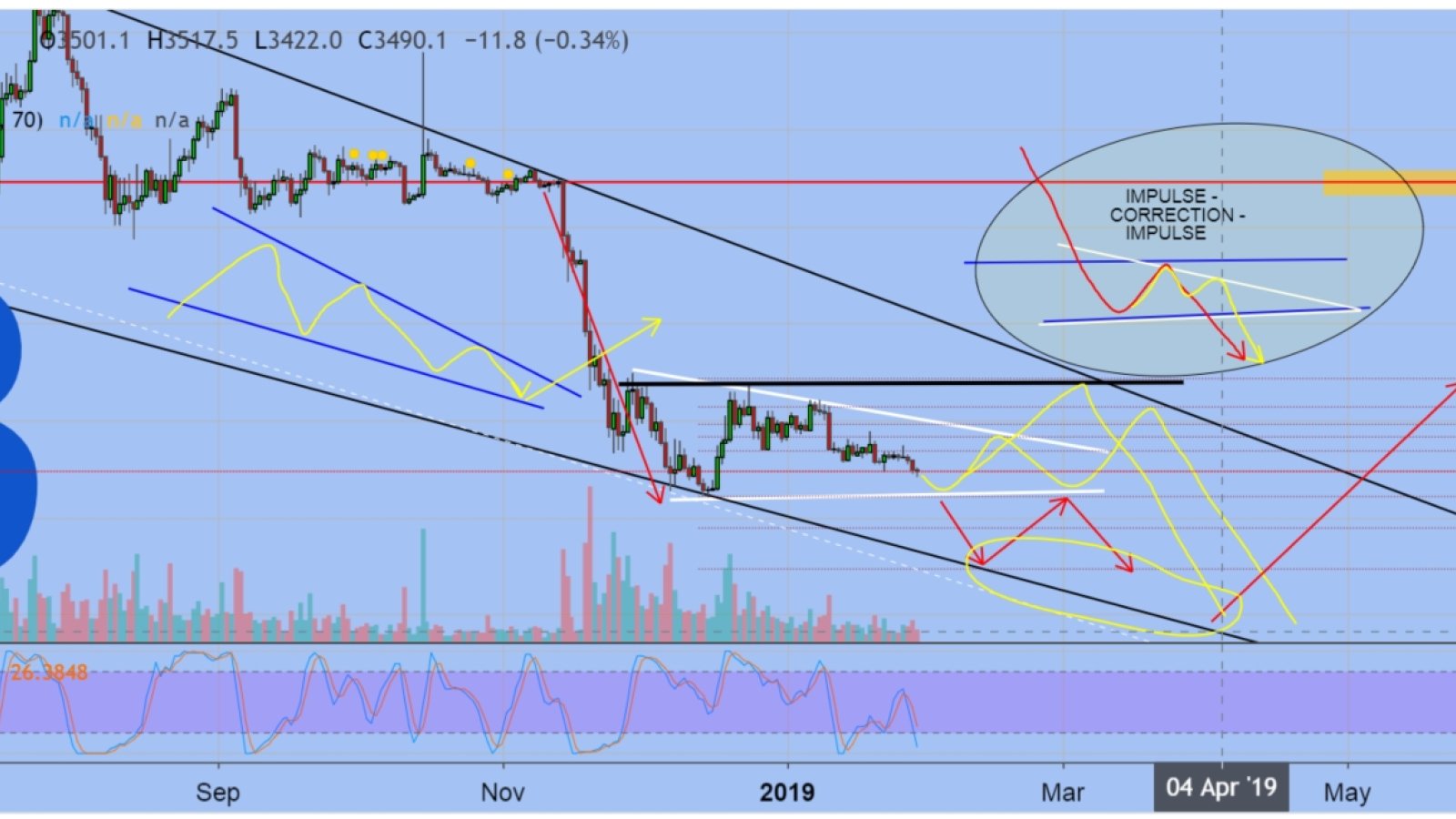 TomHall: The price rejects "Head & Shoulders" neckline
The user called TomHall made a quick prediction but warned that additional indicators and confluence factors should be taken into account before making any trading decisions. On January 7th, 2019, he commented that the BTC price is testing the H&S neckline, but the red zone doesn't end there, and the resistance should be broken for further growth. Three days later, he commented:
"Price continues to reject the H&S neckline as resistance. Should price close below $3,530 it would invalidate this particular trade opportunity."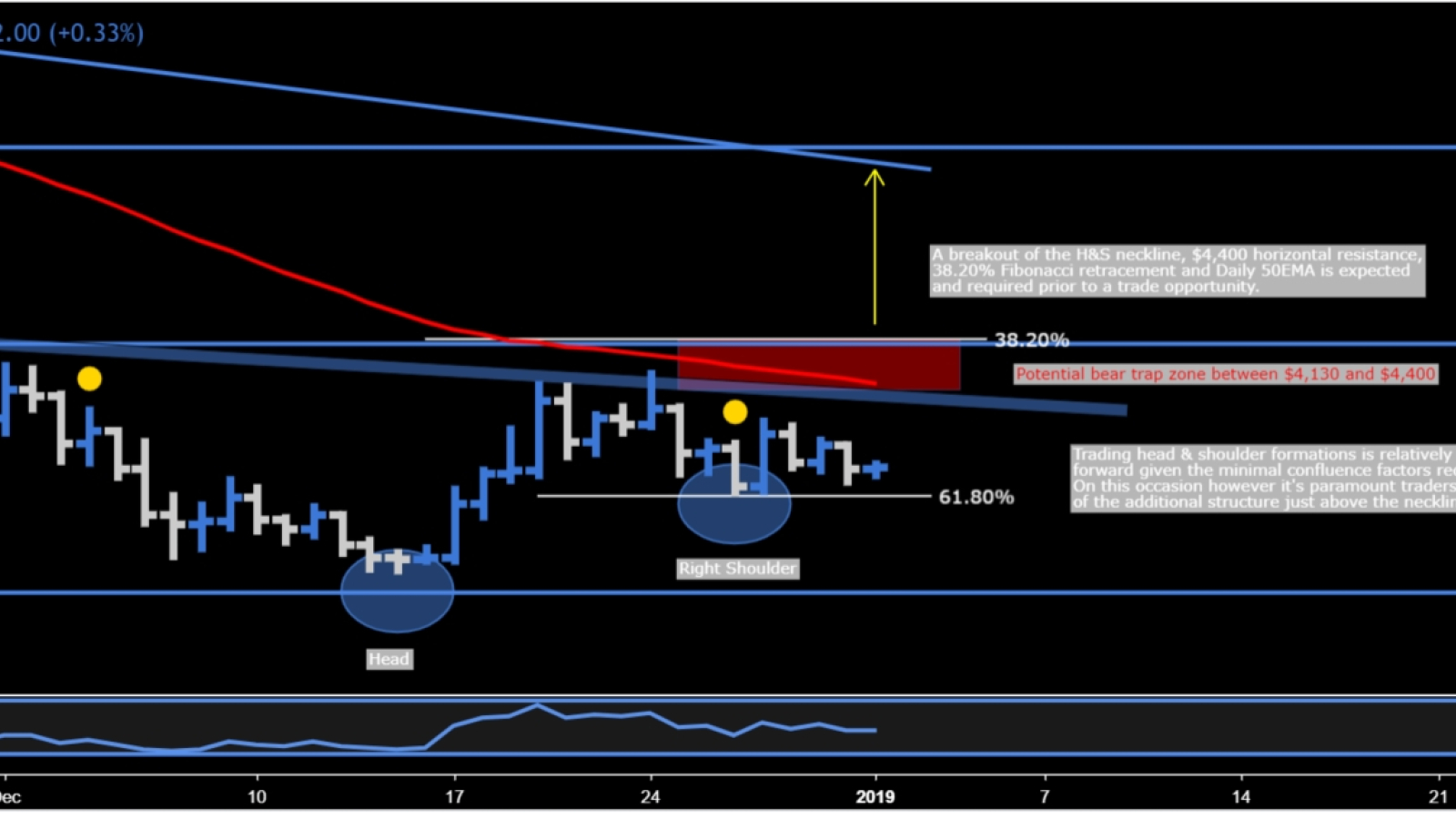 Reference: The head and shoulders (H&S) bottom pattern usually occurs after a downtrend and signals that the price can start going up. The pattern consists of a swing low, a rally, a lower swing low, another rally, and a higher low.
DLavrov confirms inverse Head&Sholders chart pattern
The Russian top-rated user also claims that there are market signals about trend reversal. He believes that when the price breaks a neckline, we should expect a breakthrough. Price fluctuation should break the value of previous swing high (at least $4K). Such signals will indicate it's time for opening long positions and stop orders. An important resistance threshold is between $5,000-6,000 – at this point, the market can be reversed with minor correction movements.
This time will soon come, and the downtrend reversal will be a starting point for a new uptrend. Such indicators as MACD, RSI, and DMI prove that the bull run is around the corner. So, when exactly shall we expect BTC growth? As soon as it breaks from the narrow frame of fluctuations.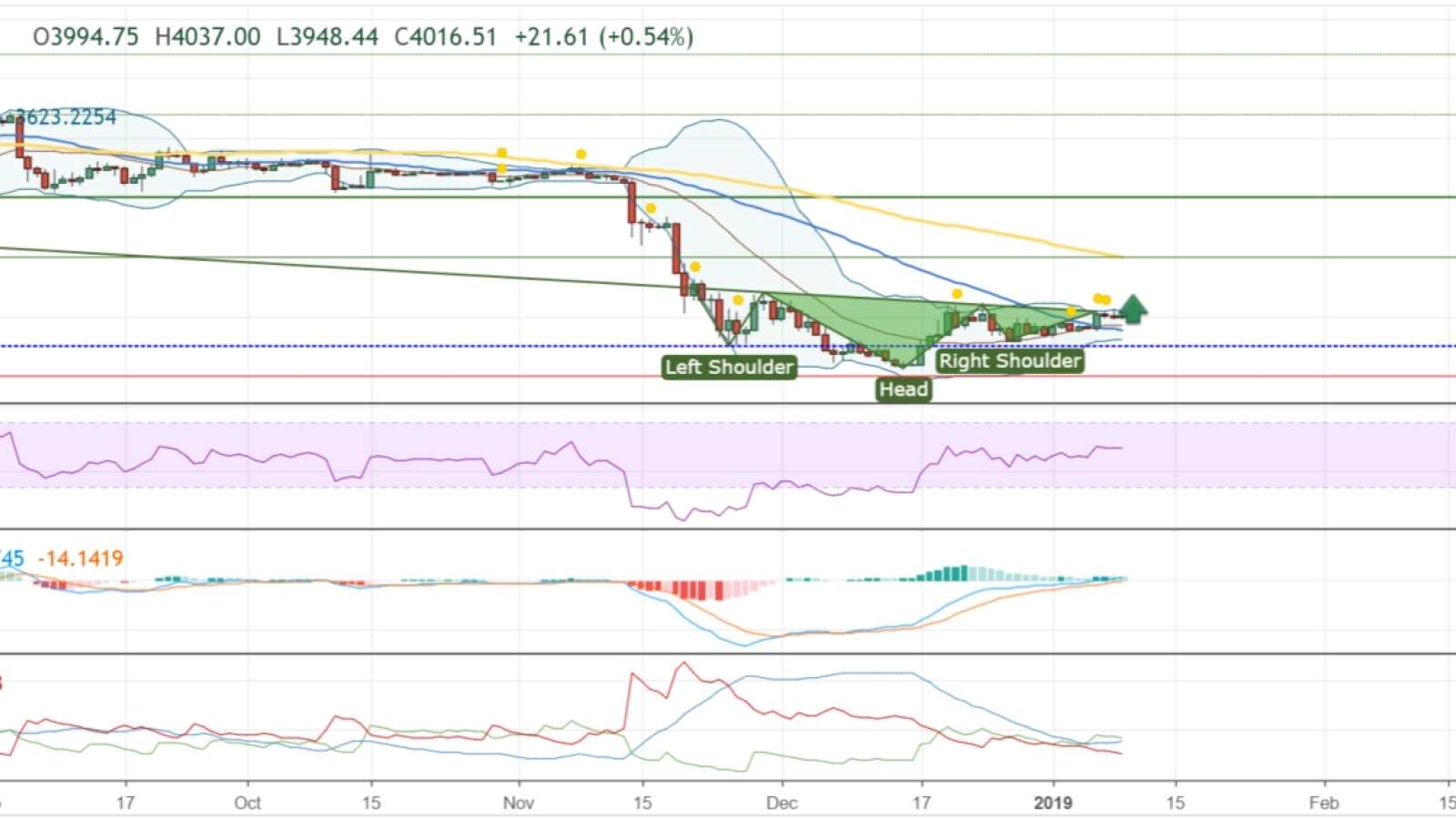 As we can see, the Bitcoin price stays within the tight frames, but tradingview.com experts are sure that it should break the pattern in the nearest month. As soon as BTC reaches about $5,000, we should witness a new wave of money flowing into the BTC market cap, which will trigger price growth. Currently, we can enjoy a lower price for future trading opportunities.
Disclaimer: The opinion expressed here is not investment advice – it is provided for informational purposes only. It does not necessarily reflect the opinion of U.today. Every investment and all trading involves risk, so you should always perform your own research prior to making decisions. We do not recommend investing money you cannot afford to lose.