The weekend has begun with the fall of the market as none of the top 10 coins could remain in the green zone.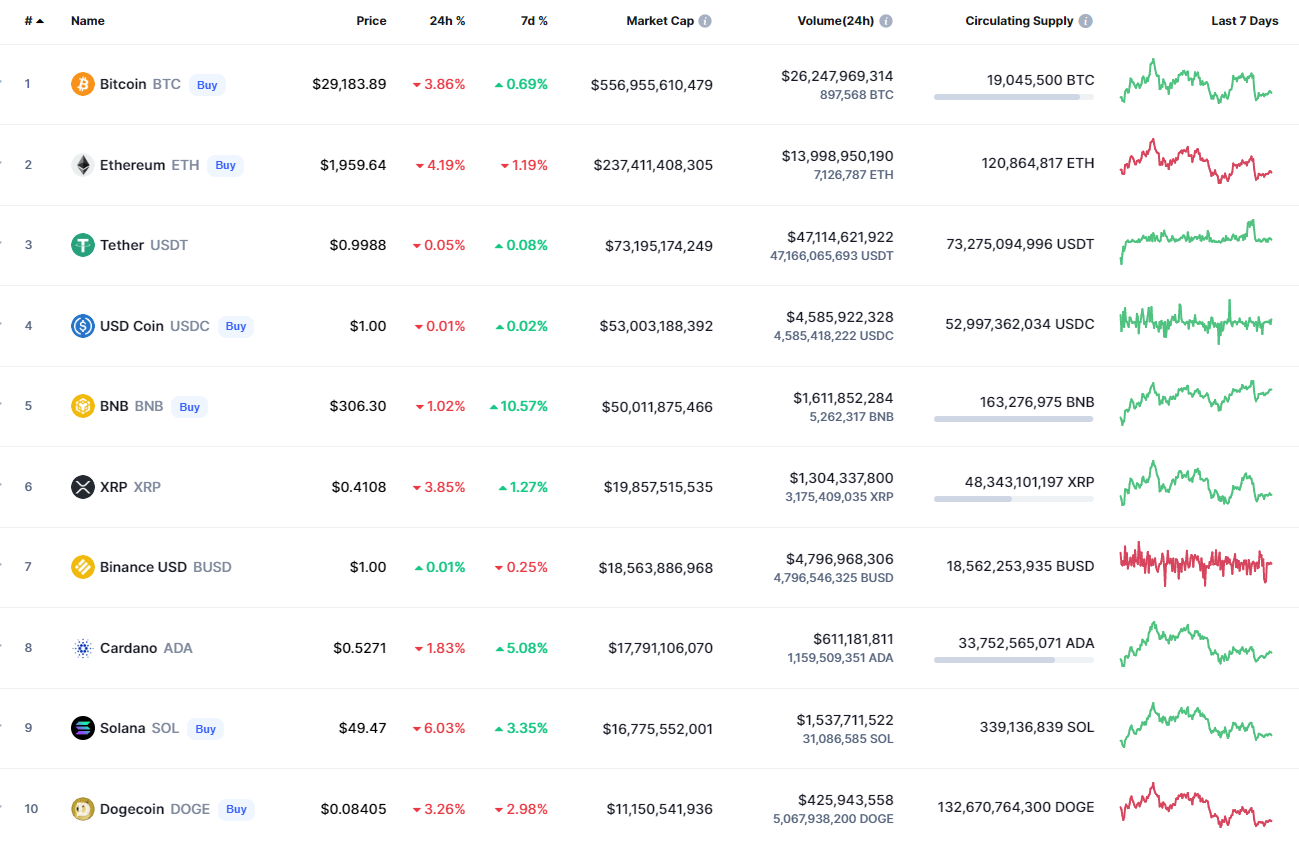 BTC/USD
Bitcoin (BTC) has continued its fall after it could not hold the $30,000 mark.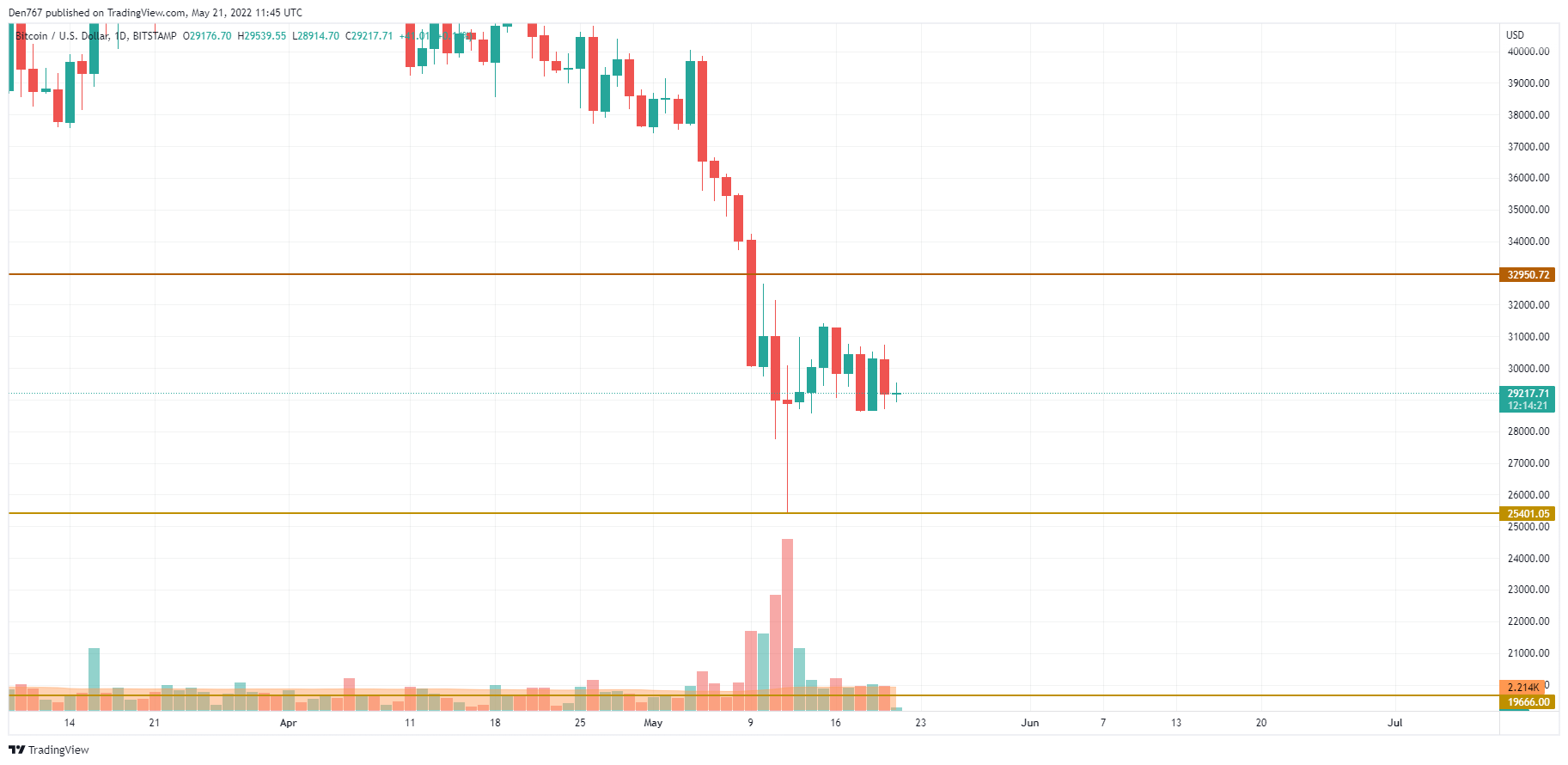 At the moment, the volatility has fallen, which means that there is less chance to see any sharp moves on the weekend. However, if the rate goes below $29,000, the main crypto might test the zone around $28,000 next week.
Bitcoin is trading at $29,260 at press time.
ADA/USD
Cardano (ADA) has lost less than Bitcoin (BTC) with a drop of 2.25%.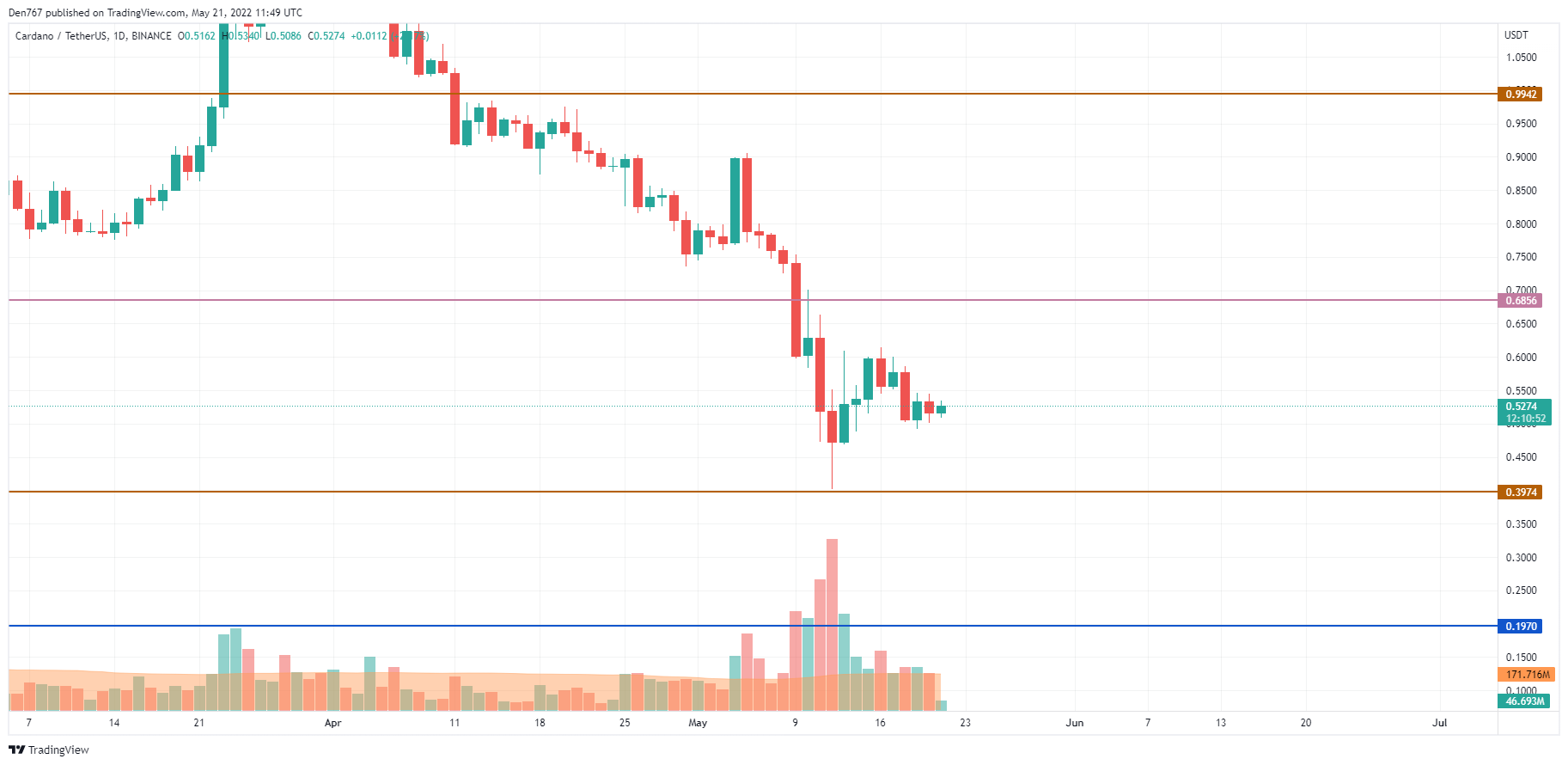 Cardano (ADA) is trading similarly to BTC as the altcoin keeps trading sideways against the low volume. But if buyers can seize the initiative and return the rate above the $0.55 mark, short-term growth may lead to the test of $0.55 within the next few days.
ADA is trading at $0.5277 at press time.
SOL/USD
Solana (SOL) is the biggest loser from the list, going down by 6.12%.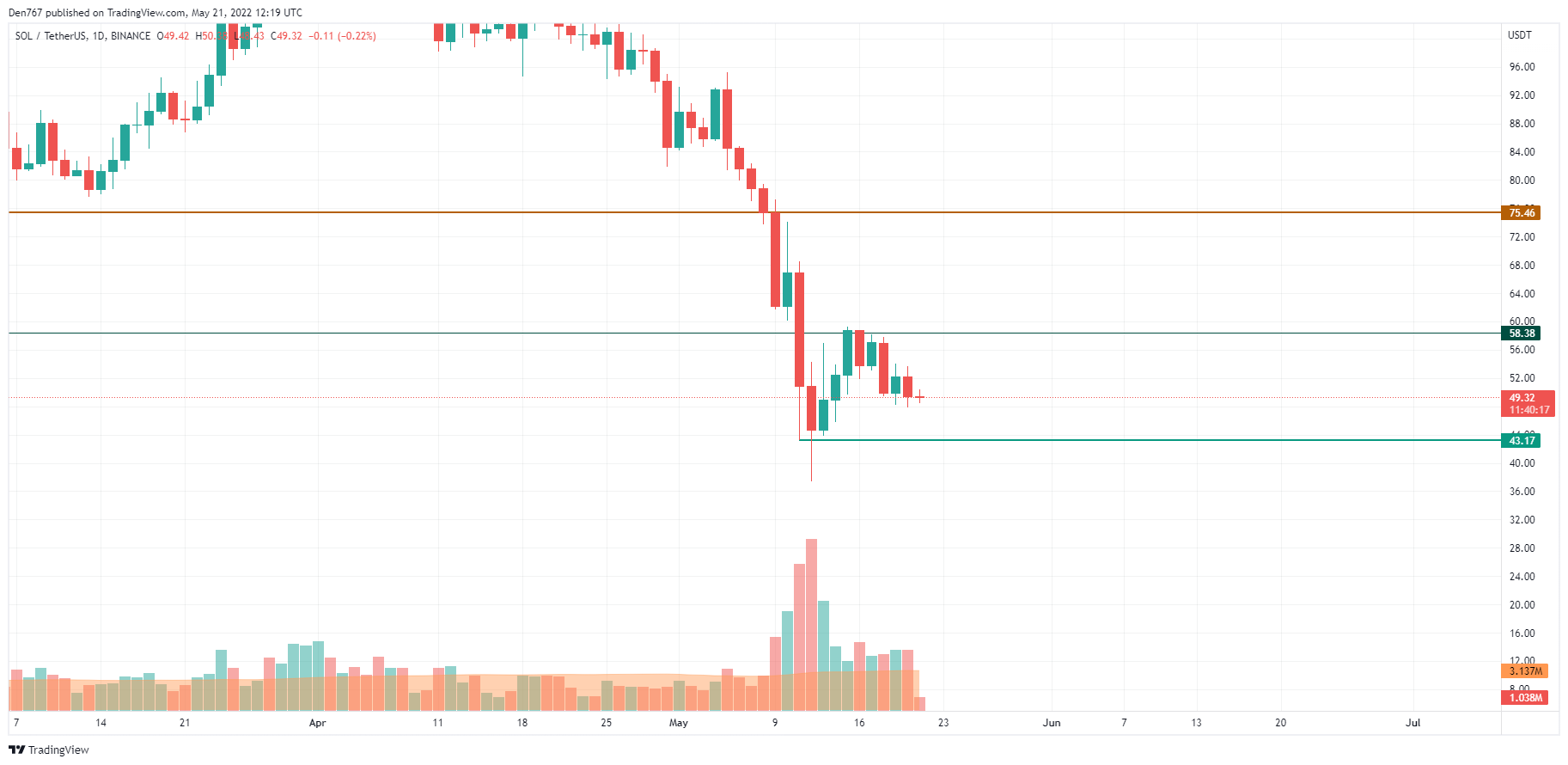 On the daily chart, Solana (SOL) has lost the important $50 mark, which means that sellers are more powerful than buyers at the moment. If the fall continues, one can expect the test of $44 shortly. Such a scenario is relevant until the end of the month.
SOL is trading at $49.35 at press time.
DOT/USD
Polkadot (DOT) is following the drop of other coins, losing 3.32% over the last 24 hours.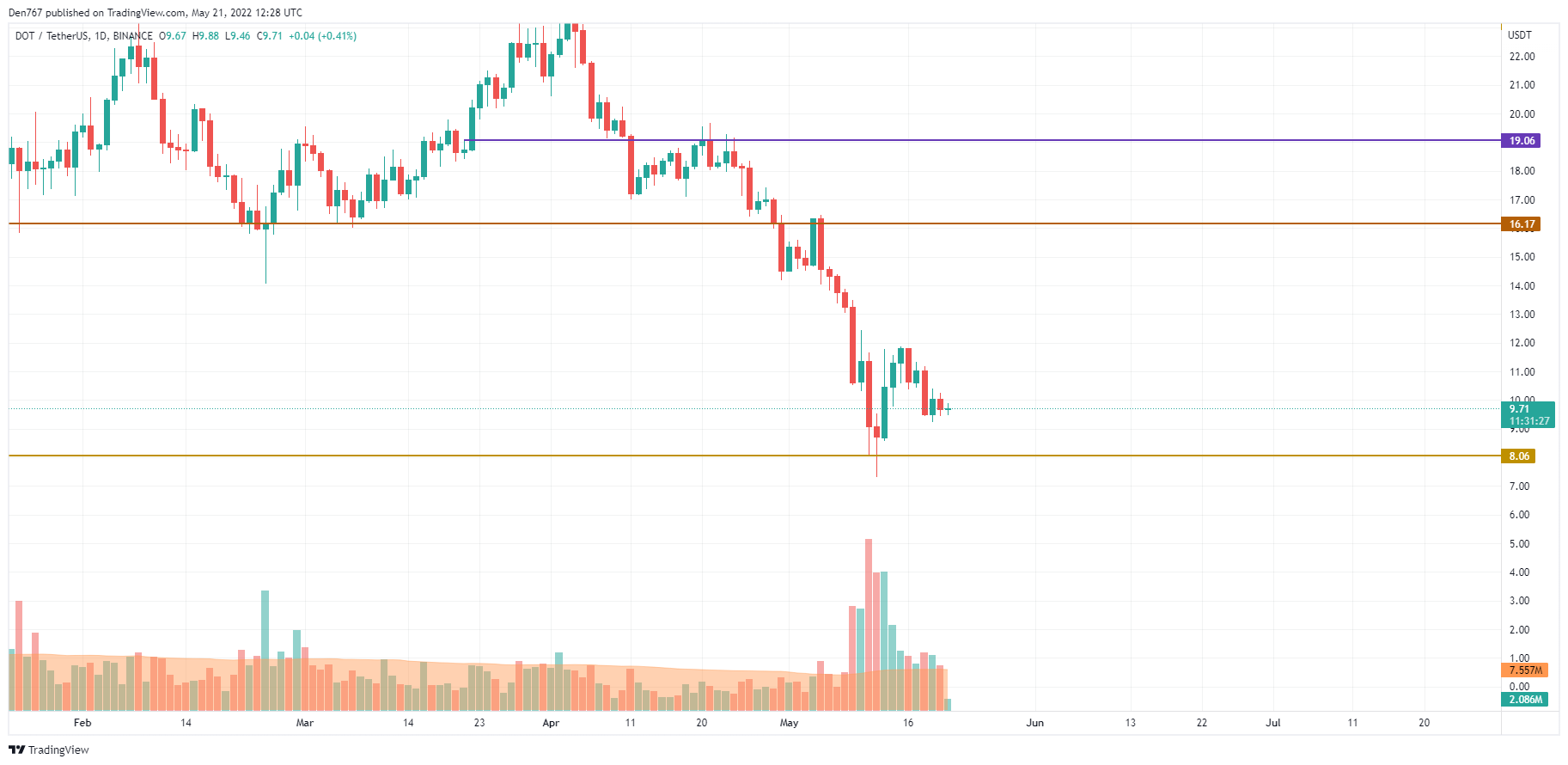 Polkadot (DOT) has also lost its important level of $10. At the moment, the rate is located close to the support at $8.06, confirming ongoing sellers' pressure. If the daily candle closes at the current levels, the price of the altcoin has all the chances of dropping to $9.
DOT is trading at $9.68 at press time.