Despite the recent market dump daily trading volumes for top coins are starting to pick up. The overall market cap is holding steady around $130 billion, volatility is increasing and all top 10 coins except Tether (USDT) are in the red since last week's highs. The weekend sell-off may have killed the baby bull market but I don't think so.
Bitcoin (BTC) Price Analysis
Bitcoin is currently trading at roughly 3870 against the US Dollar with a total market cap of $68,025,592,482. This makes it the undisputed leader of the crypto pack, but we already knew that. More importantly, BTC dominance is still above 50% which means it is still the preferred digital token.
The O.G. coin experienced a volatile few days starting Saturday, 23 February when it climbed above the $4200 mark only to drop into $3800 area within hours of the new high. Since then, it has been ranging and without clear direction, so the next move is uncertain. Since bouncing from 3420 support it has shown bullish movement so the latest drop may have been caused by technical factors and not a market reversal. During the next 5 to 7 days we may see another attempt to break 4250 resistance but, if it doesn't materialize, the chances of another big drop will increase.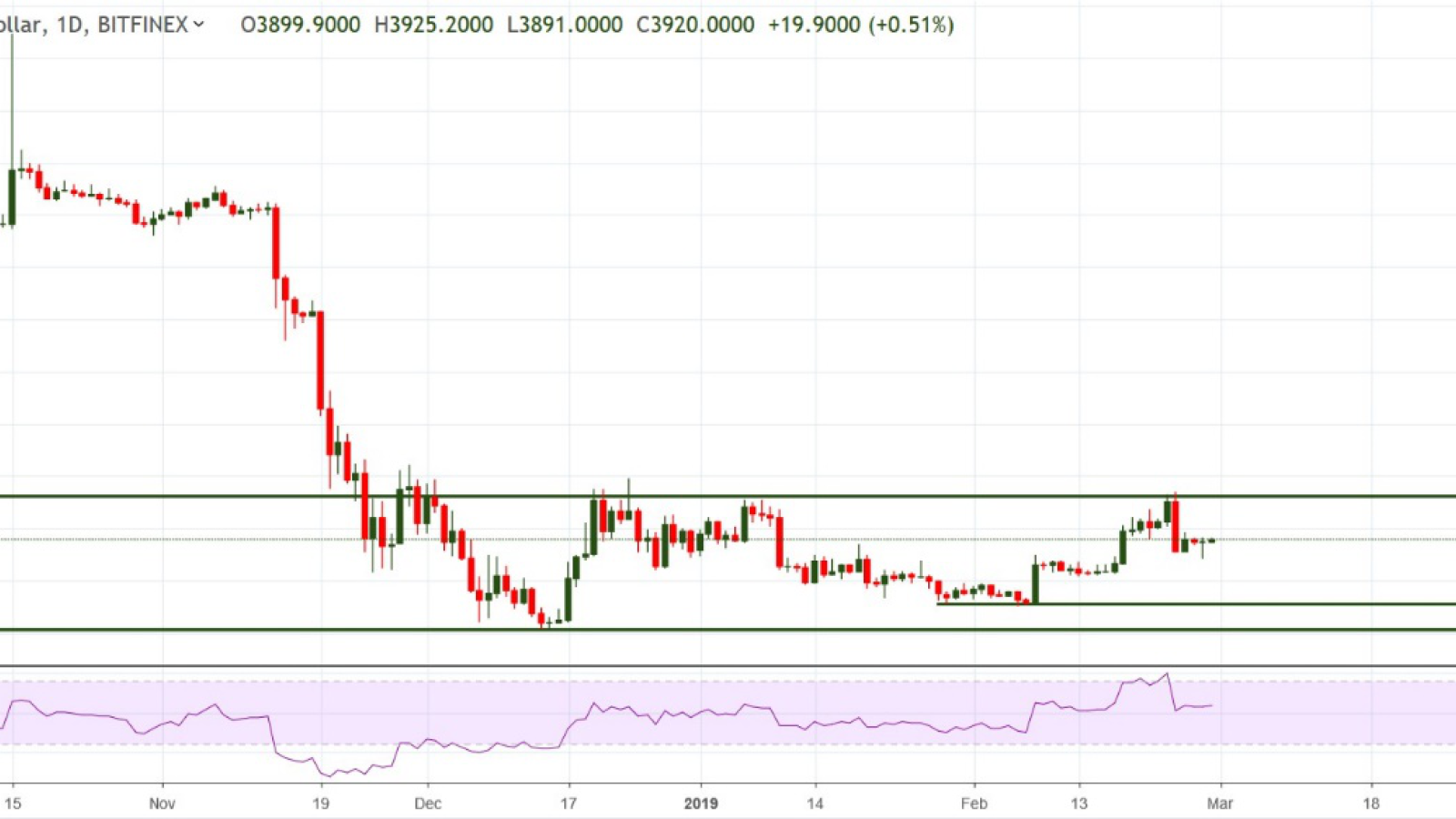 Tron (TRX) Price Analysis
Currently ranked number 9 by market cap, Tron's entire circulating supply is valued at $1,610,975,627. The coin is trading at 0.024 against the US Dollar having lost about 3.26% over the last 7 days. After failing to break $0.028 resistance Tron has been trading almost sideways, albeit with a bearish bias, and now below a key bullish trend line. For the time being, the coin lacks the strength to break 0.028 resistance which means it will probably move lower until bullish pressure builds back up. Support is located between 0.020 and 0.018 and it's very likely to be reached in a week's time.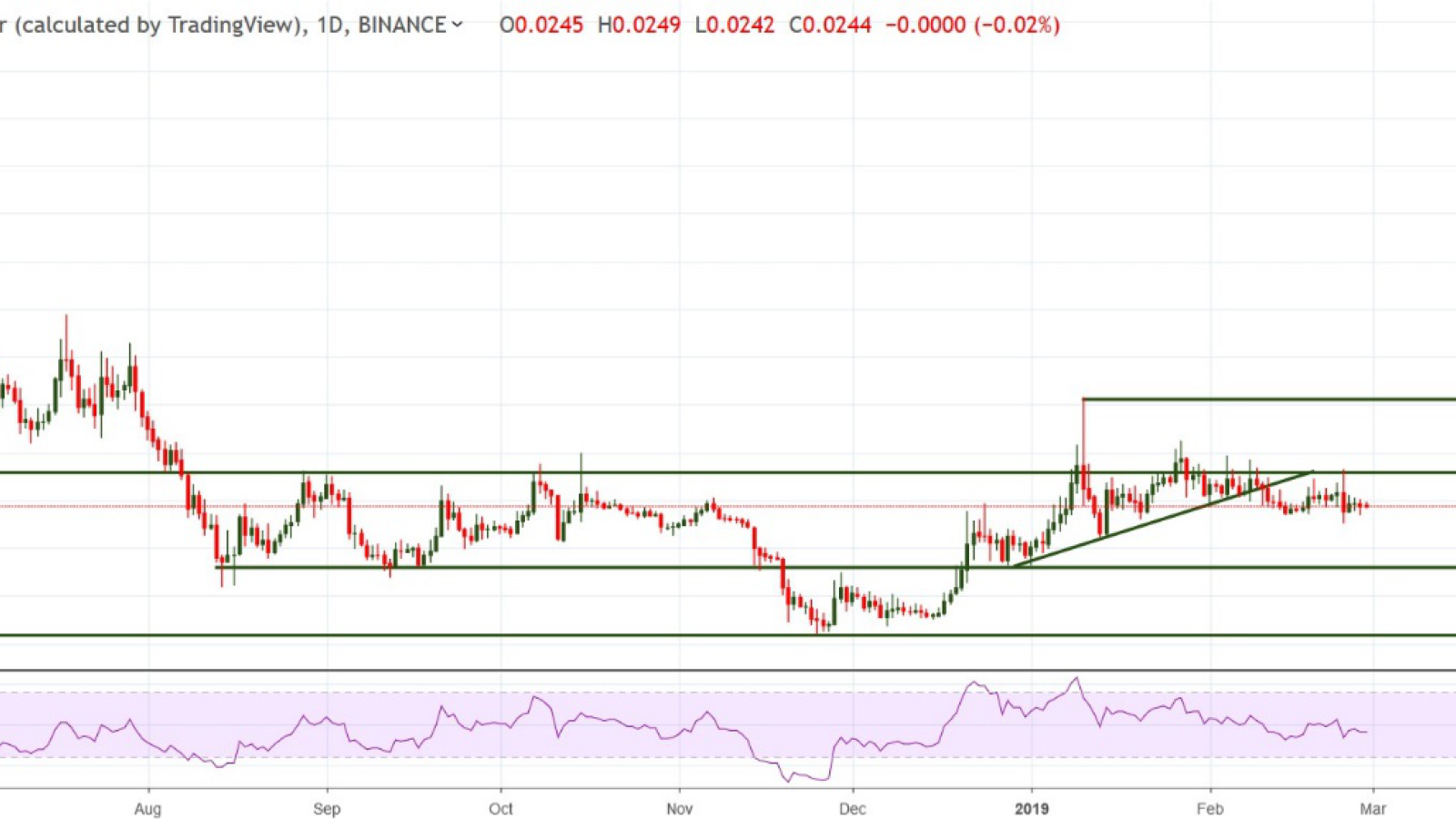 Litecoin (LTC) Price Analysis
The Litecoin is trading near $46 and its circulating supply is valued at $2,792,141,379. This puts it in the 5th place by market cap despite an almost 8% tumble over the last 7 days. Since hitting its low in December last year, Litecoin has had a solid climb. It is posting higher lows and higher highs so the current move can be considered a simple correction. As long as the coin doesn't move below $40 support the uptrend is intact. A break of said support would automatically create a lower low which could open the door for more downside action. If $40 remains intact, we could easily see a climb above $50 in the next few days.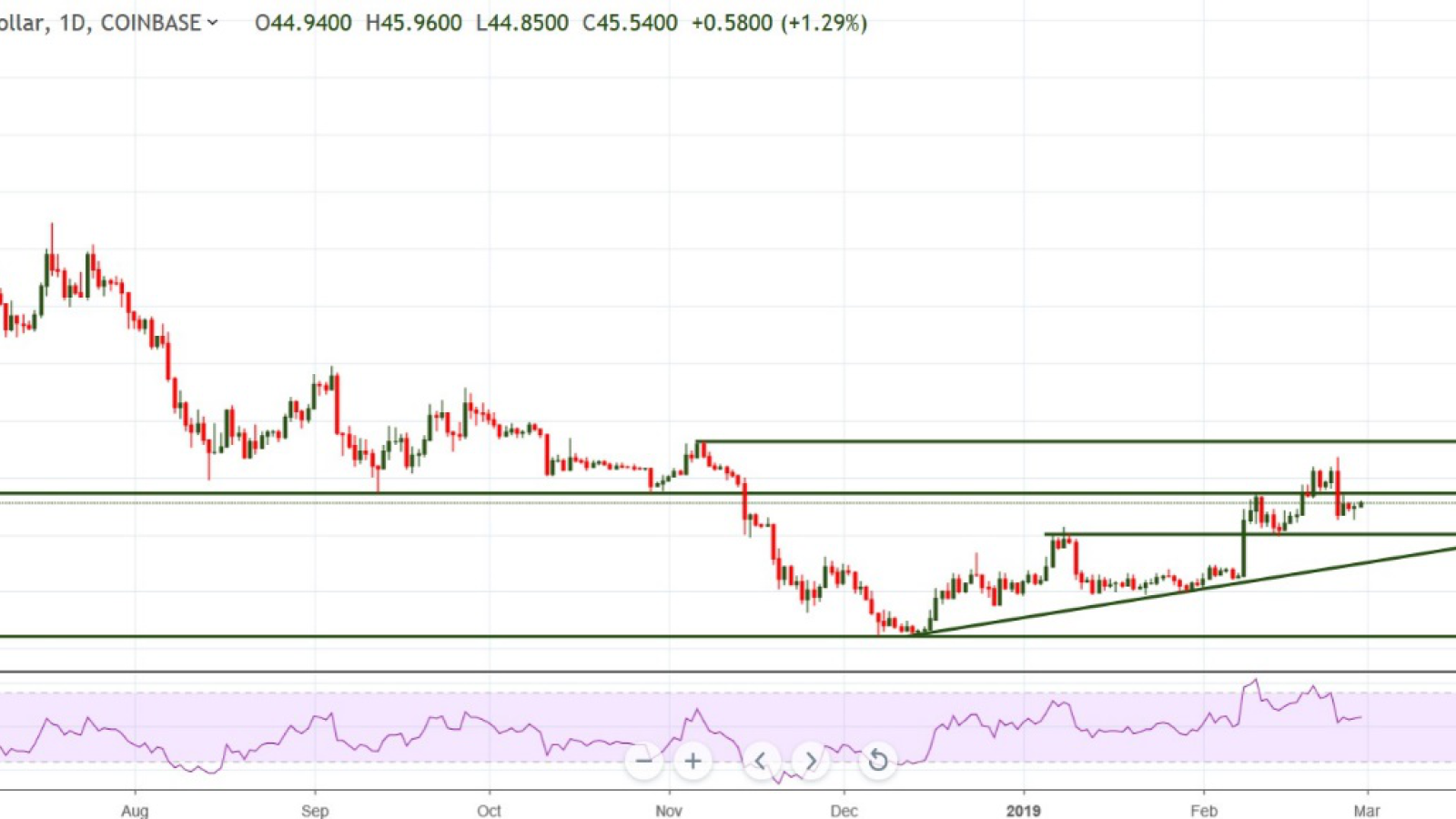 EOS (EOS) Price Analysis
Currently EOS is the number 4 ranked cryptocurrency EOS has a market cap of $3,260,379,074 and is trading at 3.06 against the US Dollar. The last 7 days have been in the red for this coin, with a loss of 5.27%, but the pullback is most likely a buying opp for the bulls. In a previous EOS analysis, I predicted a climb into $4.60 followed by a retracement lower, a scenario which took shape nicely. The pullback may very well extend into $3.10 - $3.00 area but as long as that support remains intact, I expect the coin to resume its upward journey.