According to recent data shared by Glassnode, Bitcoin is seeing the biggest outflow of liquidity over the past few years.
As it is happening, the amount of Bitcoin wallets holding more than 1,000 BTC has reached an all-time high of 2,446.
270,000 BTC has passed on to HODLers
Glassnode has reported that Bitcoin is witnessing the largest liquidity outflow in recent years. As per a chart shared by the company's analysts, over the past month, approximately 270,000 Bitcoins have moved to entities believed to be hodlers, i.e., to be stored in cold wallets for a long period of time without selling.
Funds in Bitcoin keep being moved out of crypto exchanges from weak hands to strong ones, the tweet says.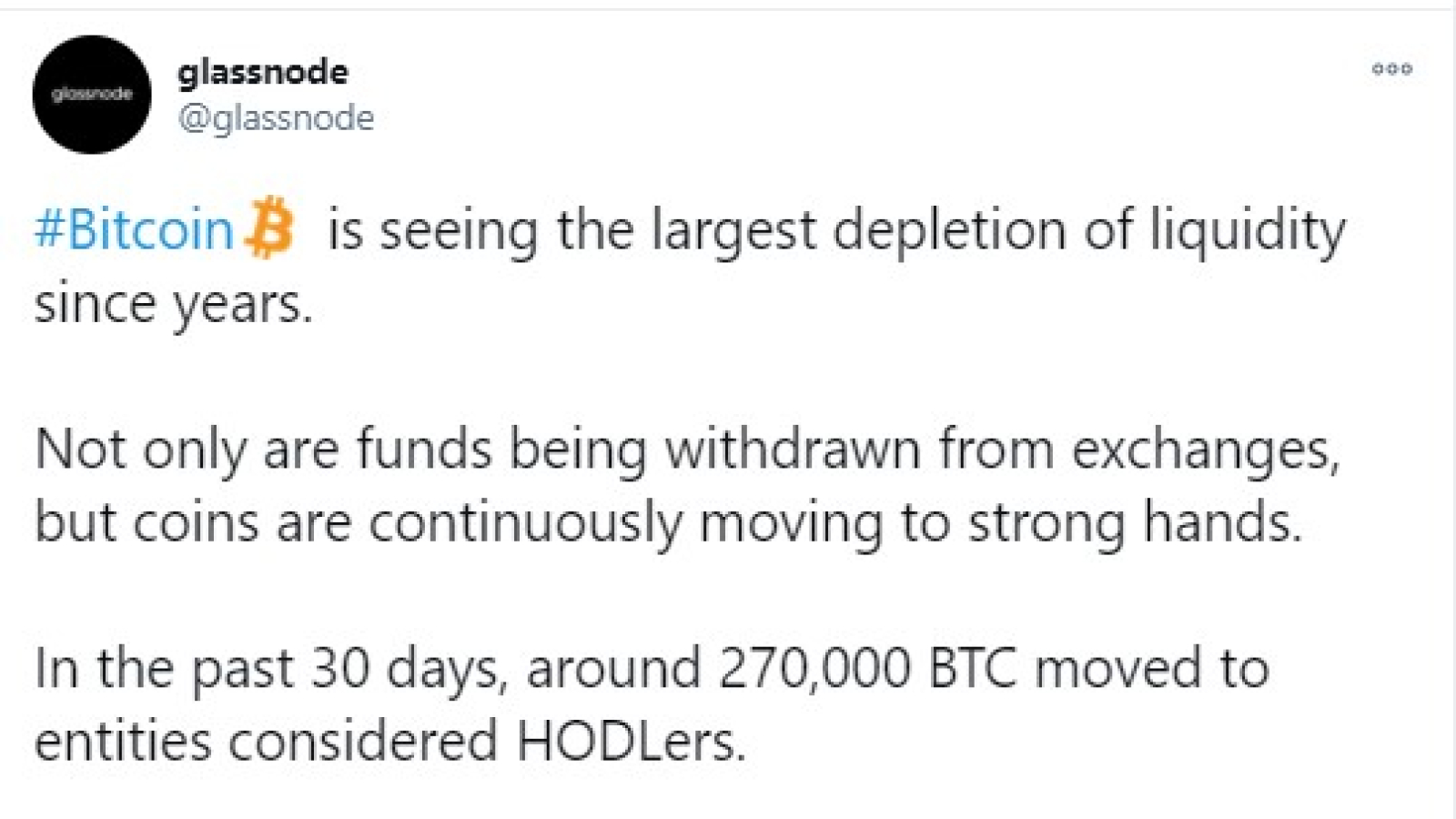 Number of wallets with 1,000+ BTC hits ATH
Another tweet from Glassnode spreads the word that the inflow of middle-level Bitcoin investors keeps growing.
According to Glassnode, the number of digital wallets that hold more than a thousand BTC coins has reached a new all-time high and now amounts to 2,446 units.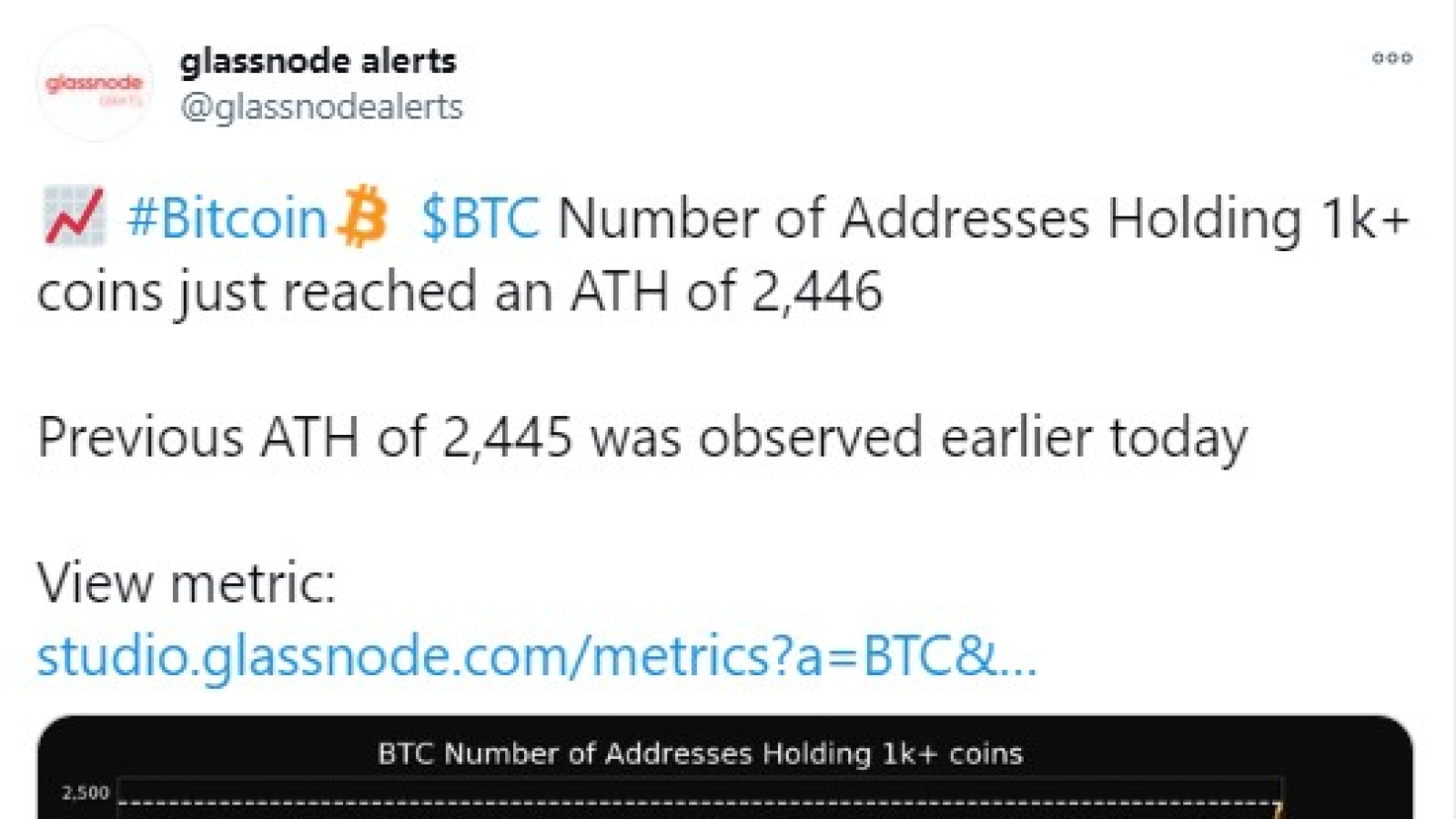 Bitcoin slumps to $34,200 zone
After reaching an all-time high of $41,941 on Jan. 8 (data provided by CoinMarketCap), Bitcoin has been in decline.
It first dropped to the $33,600 area on Jan. 11 and, after appreciating to the $39,600 level in three days, it has been going down in cascades, now trading at the $34,236 price mark.