Cover image via stock.adobe.com
A trader from TradingView believes that Bitcoin is about to print a major bullish pattern, which may take BTC to the $12,500 level.
However, prominent crypto analyst Michael van de Poppe is being more careful with bullish forecasts, this time seeming inclined to be bearish.
Bitcoin touched the $9,100 zone, is it on track to hit $12,500?
After dropping to the $9,100 area earlier today from the $9,690 zone, according to CoinMarketCap data, the king crypto has risen to $9,218.
Trader MarketMinds from the TradingView platform believes that the flagship coin is about to surge to $12,500.
According to his analysis, Bitcoin is forming a bullish 'Ascending Triangle', which is likely to take it up above the $12,000 mark.
However, the trader warns his audience. He reminds everyone, that Bitcoin is correlated with the major stock index S&P500, which is currently facing FUD due to fear of a second wave of the pandemic and another lockdown possibly to follow.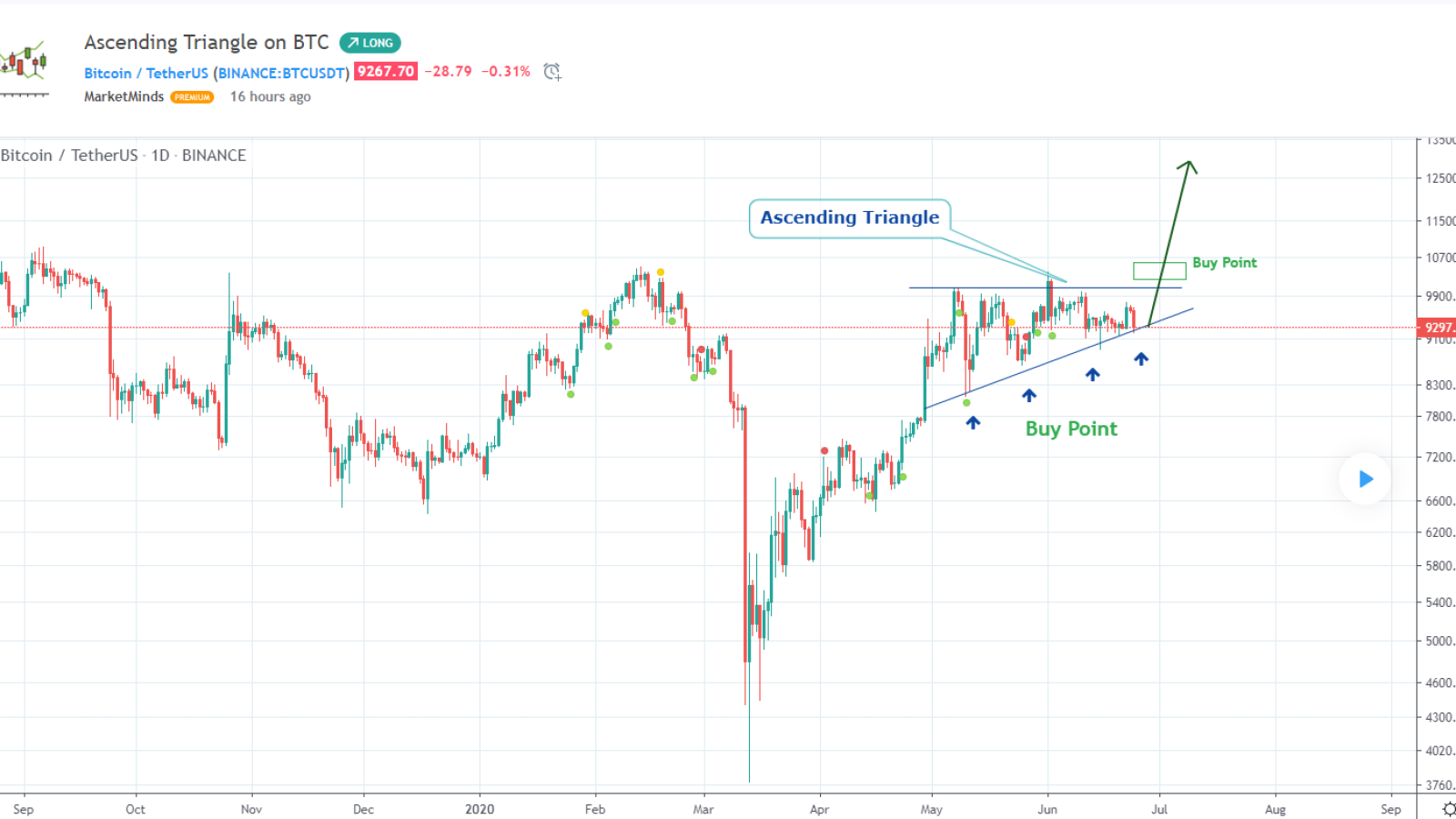 PlanB emphasizes the BTC and S&P500 correlation
Prominent analyst and creator of the stock-to-flow analysis, PlanB, has also tweeted that the recent Bitcoin price plunge is due to the fall of the S&P500.
He insists that the sharp BTC decline has nothing to do with miners selling their BTC stashes, crypto whales, PlusToken scammers nor BTC futures manipulation.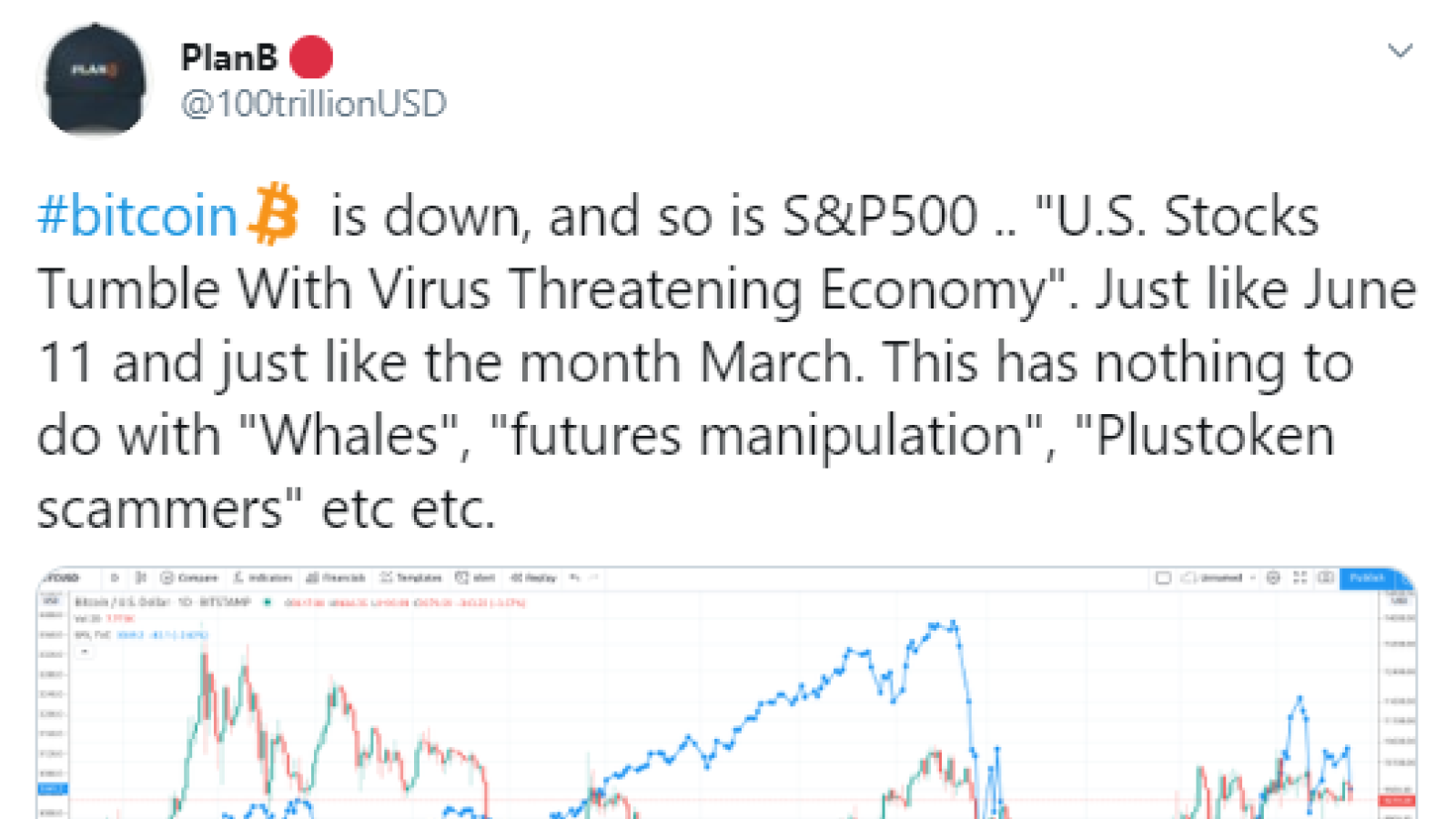 BTC may fall to test $7,700: 'Crypto Michael'
Renowned analyst Michal van de Poppe (also known as 'Crypto Michael') has shared his latest video on YouTube, in which he offers his view of the short-term BTC prospects.
Mr. van de Poppe always offers both a bullish and bearish scenario is his forecasts. This time, he said that he is short-term bearish but remains bullish long-term.
His bullish scenario is that Bitcoin may keep trading in a range if it remains above the $9,200 zone. However, should BTC lose this, the analyst expects the flagship crypto to test lows in the $8,800 zone, then down to a low between $8,250 and $8,500.
After that, Mr. van de Poppe believes Bitcoin may test the $7,700 level.