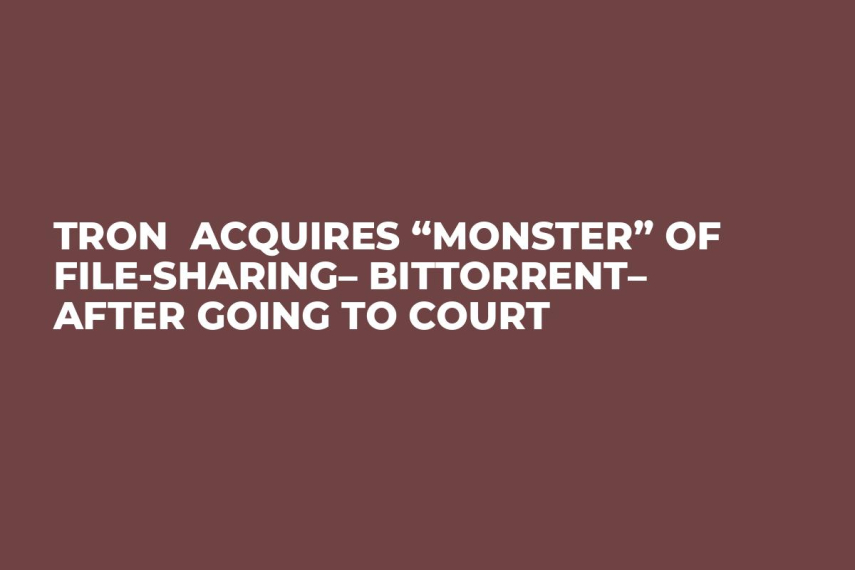 Cover image via U.Today
The deal was closed last week; this is now officially confirmed by the Variety edition. As it turned out, the TRON CEO signed a letter of intent with the company management as early as last year. However, the deal was delayed as BitTorrent, contrary to its promise, began looking for other buyers. That encouraged Justin Sun to go to court.
The deal details
The amount paid to BitTorrent and the way these two companies are going to integrate remains unknown. Nevertheless, it is known that one of the TRON features being currently developed is a decentralized network for users to store, post their own unique content and make money on it. The ownership will be recorded on the Blockchain. This may well be what BitTorrent is bought for.
BitTorrent
This service works to provide peer-to-peer file-sharing on a large scale. Once a user starts downloading a file on BitTorrent, he at the same time begins uploading the same file to other users. This system is extremely efficient for distributing large files to a large amount of people, thousands of them.
However, this technology is most frequently used for violating the copyright of other owners– like books, music or movies, so the whole thing has been associated with pirating and controversy. The platform does not store any files, though.
TRON and BitTorrent
The BitTorrent protocol was developed and released back in 2001. In 2004 rumors had it that the platform generated from a quarter to one-third of all Internet traffic by sharing files.
The current user base of BitTorrent now is vague but back in 2012 it was around 150 mln, which now may well be, one way or another, added to the user base of TRON.
The crypto platform expects to launch its own Blockchain, independent from Ethereum, on June 25.
Ahead of this coming event, the things around TRON are getting more and more interesting and worth keeping an eye on. Besides, it is unknown yet how this purchase will impa TRX price, so watch out for market charts.