According to cryptocurrency intelligence agency IntoTheBlock, the volume of purchases of Shiba Inu tokens by large buyers amounted to more than 10.25 trillion SHIB in the past week. By contrast, sales by the big bears were 250 billion SHIB less. As a result, this most "voluminous" week in recent times was left to the bulls.
Nevertheless, however paradoxical it is, the price of SHIB has fallen significantly by the end of the week. Demonstrating growth from Monday to Wednesday, during the next three days SHIB quotations mercilessly fell by 8% and more. Thus, the drop in the price of the Shiba Inu token has continued for the third week in a row.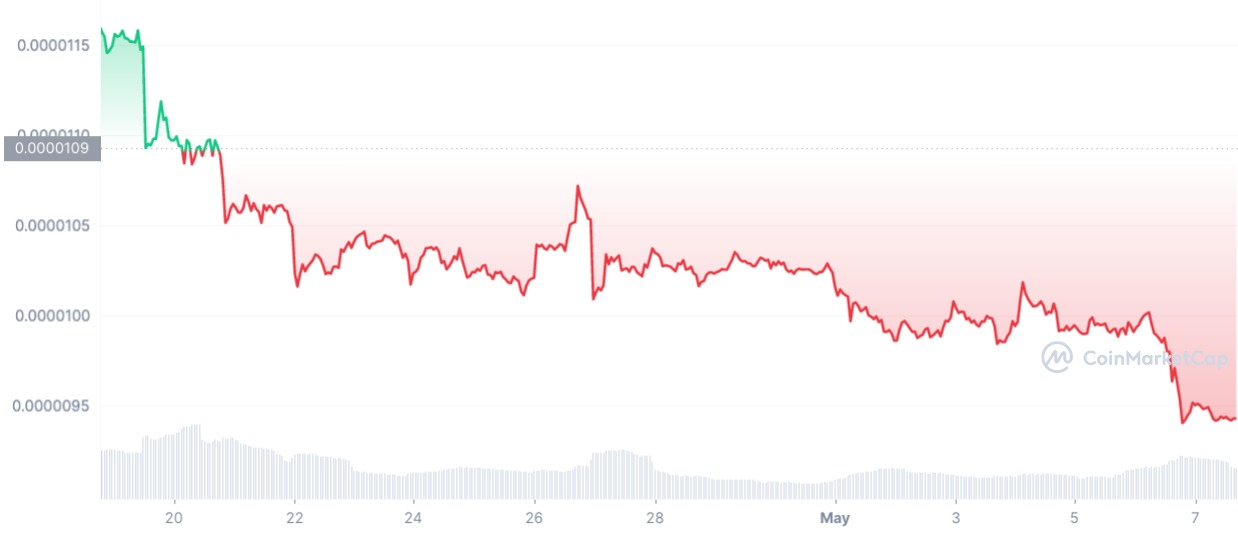 Will PEPE be able to dethrone SHIB?
The reason seems more or less clear and its name is Pepe (PEPE). Thanks to viral marketing, this meme token gained incredible momentum and reached the $1.66 billion mark in the same three weeks. It is clear that PEPE "sucked" liquidity not only from SHIB, but such money flow seems the most logical. Many large traders and holders of the token Shiba Inu thought so, anyway.
Moreover, the cryptocurrency market as a whole has been experiencing volatility recently, and this could also be a factor in the decline of SHIB's price. Many cryptocurrencies, including Bitcoin and Ethereum, have also seen price corrections in the past week. However, it remains to be seen whether SHIB will be able to recover from its recent slump, especially with the growing popularity of alternative meme tokens like PEPE.