SynFutures is a fully on-chain (decentralized) platform for crypto derivatives trading designed to challenge the supremacy of heavyweights like dYdX and Synthetix. While still in open beta, its adoption is gaining steam.
SynFutures processed $3 billion in four months
According to the official announcement shared by the SynFutures team, it accomplished another milestone on its way to massive adoption amid derivatives trading.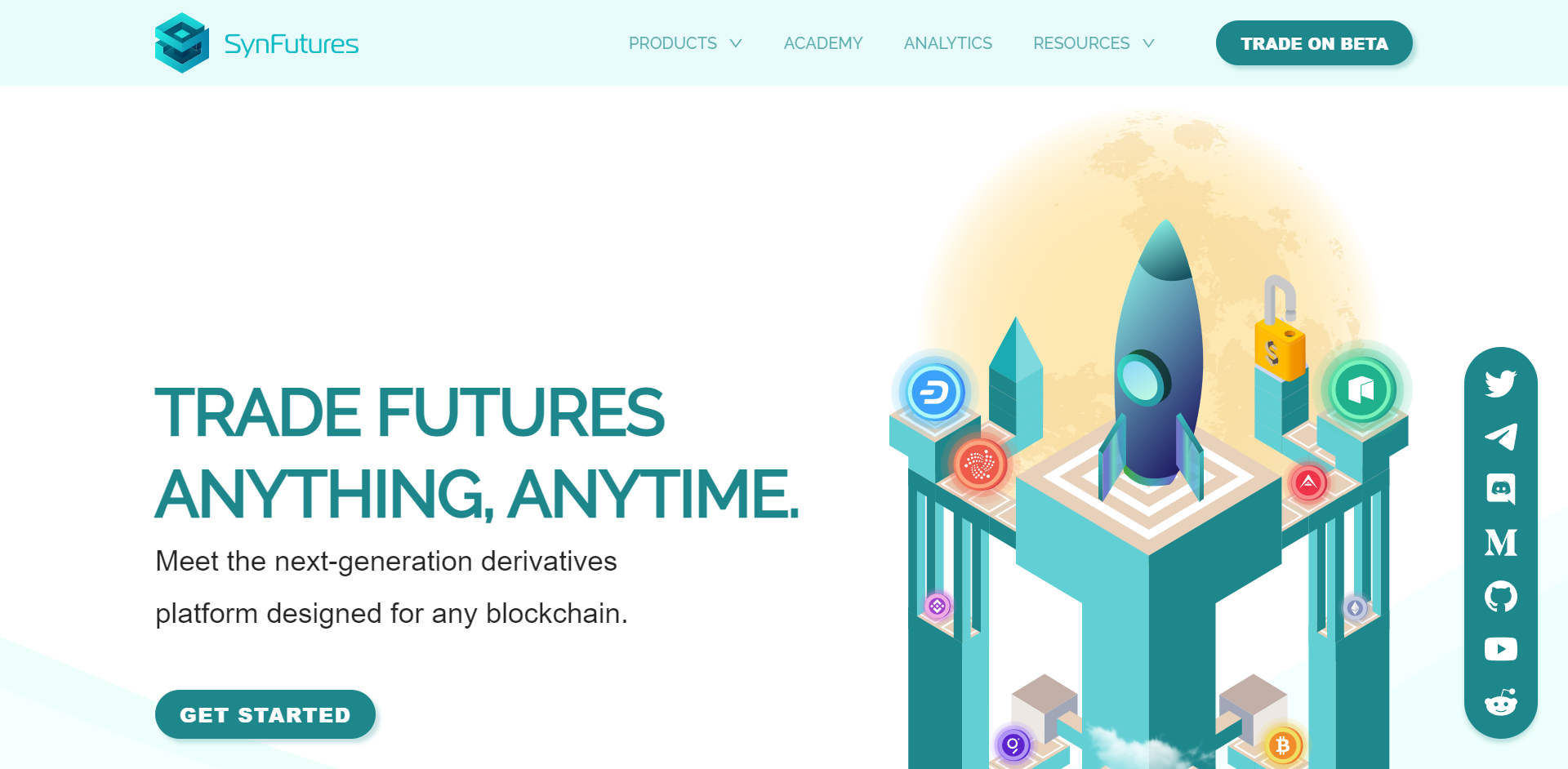 Four months after the "open beta" release, the protocol surpassed $3 billion in aggregated trading volume. Also, its audience spiked to 55,000 active users.
At that pace, SynFutures is close to surpassing decentralized derivatives trading heavyweights dYdX and Synthetix. Unlike them, SynFutures' array of assets is not limited to the crypto segment: besides Bitcoin and large-cap altcoins, its clients can open pairs with equities, gold, indices and so on.
Users can create trading pairs on SynFutures themselves in a couple of clicks. As a result, more than 150 trading pairs are available on SynFutures as of January 2022, which can be compared to leading centralized spot and derivatives exchanges.
SynFutures v2 launch is in the cards
Rachel Lin, CEO and co-founder of SynFutures, is certain that the next phases of the progress of his start-up will pave the way for more innovation in decentralized derivatives trading:
$3 billion in cumulative trading volume is a good starting point, and we believe that behind the number, we have good quality traction and the potential for future growth, as well. We're excited to ignite the next phase of expansion and provide even more opportunities for our users to get involved and engage with our ecosystem.
Right now, SynFutures is preparing a launch of its version v2 with advanced functionality. Namely, SynFutures 2.0 will support Coin-Margined Futures and NFTures, a unique derivatives product designed to allow traders to monetize the price fluctuations of popular NFT collections.
Besides that, the ecosystem is going to release a perpetual futures module and give its user experience and interface a facelift.