Solana (SOL) has joined the mild altcoin uptrend on the market today after printing a 5% surge to $15.87. Impressive price surges are not new for Solana, which has printed cumulative growth of 63.89% since the start of the year. In the current price range, SOL has now pared off its losses for the past week and is up by 2.57% in that time span.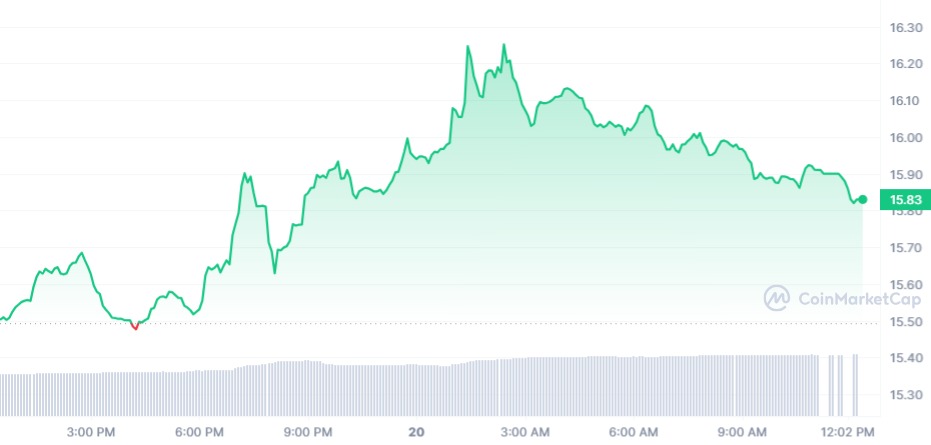 The Solana ecosystem is constantly innovating, a push that has made it one of the most versatile smart contract networks in the industry today. The ongoing price uptick must have been triggered by a recent report from crypto analytics service provider Messari featuring the non-fungible token (NFT) capabilities of Solana.
Solana is known for the diversity of its innovation and growing Total Value Locked (TVL) in the Decentralized Finance (DeFi) ecosystem. However, the protocol has distinct growth in its NFT ecosystem; Messari acknowledged the daily NFT transactions doubled over the past month.
Besides prominent competition from OpenSea, Solana has some of the most robust NFT trading marketplaces in the industry, with the likes of Magic Eden, Blur and NFTFi taking centerstage.
Solana's broadening utility amid crackdown
Solana's growth has been slowed owing to the bearish market sentiment regarding its status as a security based on its designation by the United States Securities and Exchange Commission (SEC). The securities tag by the SEC has pushed major brokerage platforms like Robinhood, eToro and Bakkt to withdraw their support for the token alongside Cardano (ADA) and Polygon (MATIC), among others.
Despite these bad outlook, Solana has been maintaining an impressive front with respect to the flow of innovation through its developer community. The blockchain network is working on its outage woes, an effort that has helped increase its active addresses in recent times.