Some have called the recent climb a knee-jerk reaction or a bull trap but facts are facts: the crypto market cap has climbed to more than 182 billion US Dollars from around 140 billion just 2 weeks. Less than 14 days ago Bitcoin was hovering near $4,000 and is now trading safely above $5,000 and most other altcoins are in the green. Are we witnessing the beginning of a bull market? You can never say for certain but it does look like one is brewing.
Ripple (XRP) Price Analysis
Currently trading above 0.35 against the US Dollar, Ripple's XRP is up 1.77% during the last 24 hours and ranked 3rd on CoinMarketCap. XRP's latest climb started on the last day of March and mostly fueled by the broader crypto market recovery we haven't seen anything spectacular from this coming yet.
After breaking the long-term bearish trend line, XRP moved sideways for a while and just recently it managed to break the resistance at $0.35, which can now turn into support. If the current wave of buying continues we will probably see Ripple make an attempt to break the more important resistance at $0.40. For this to happen the pair must stay above the 100 days Exponential Moving Average, the good news is that MACD is crossed bullish supporting such a scenario.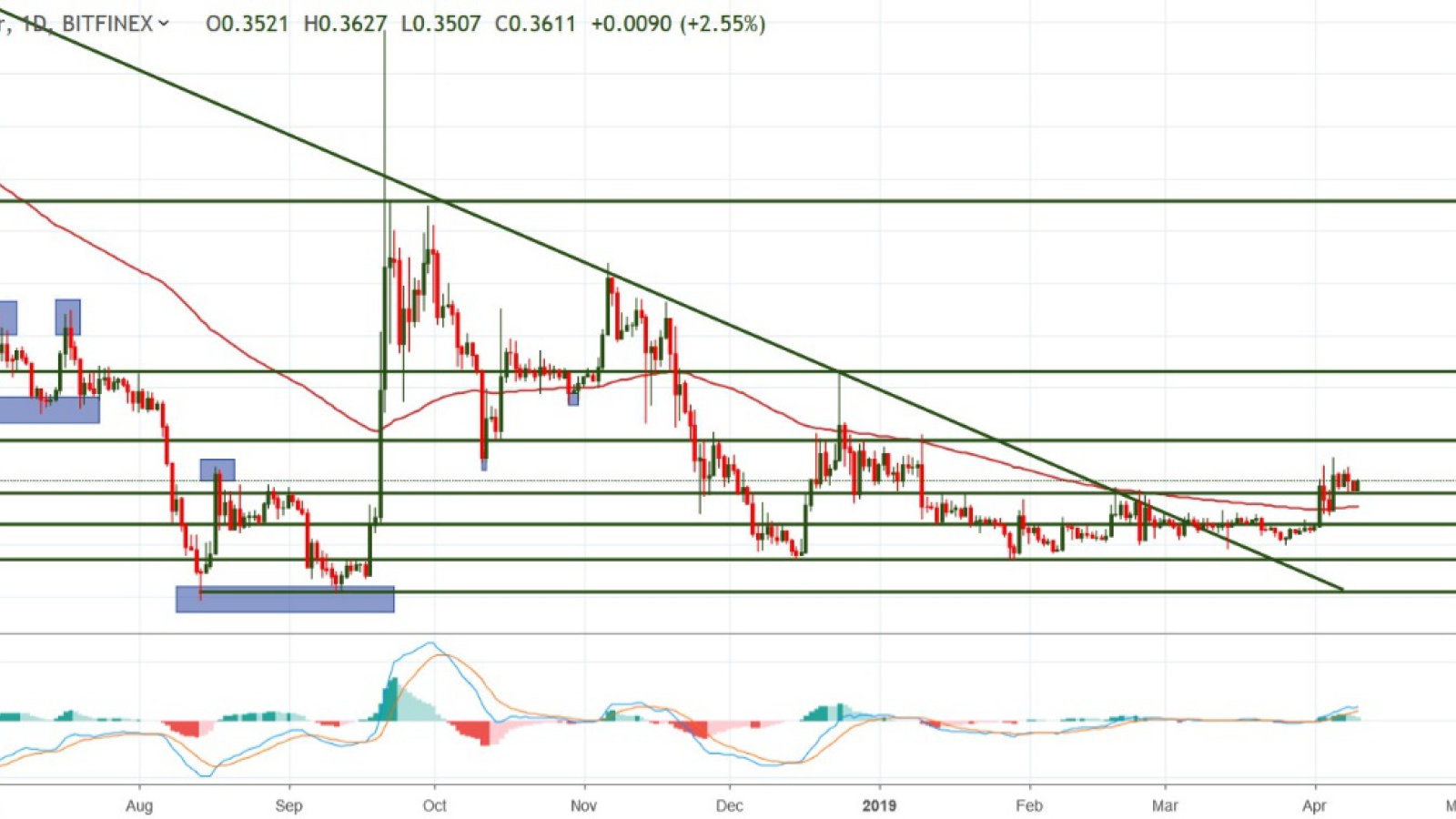 Binance Coin (BNB) Price Analysis
Binance Coin is one of the best performing cryptocurrencies of the year thus far, valued at $18.44 and ranked number 7 according to its circulating supply. BNB is in a clear uptrend but the last 7 days have been bearish with the coin losing roughly 5% against the US Dollar.
However, this is normal and actually healthy for the uptrend because price action was showing signs of exhaustion and a pullback was both anticipated and needed. The MACD is crossed bearish which indicates the retracement is not yet over and that we may see a descent below 18.20 support. Once the pullback is complete, I expect a re-test of $22.00 - $22.10, which may happen in a few days.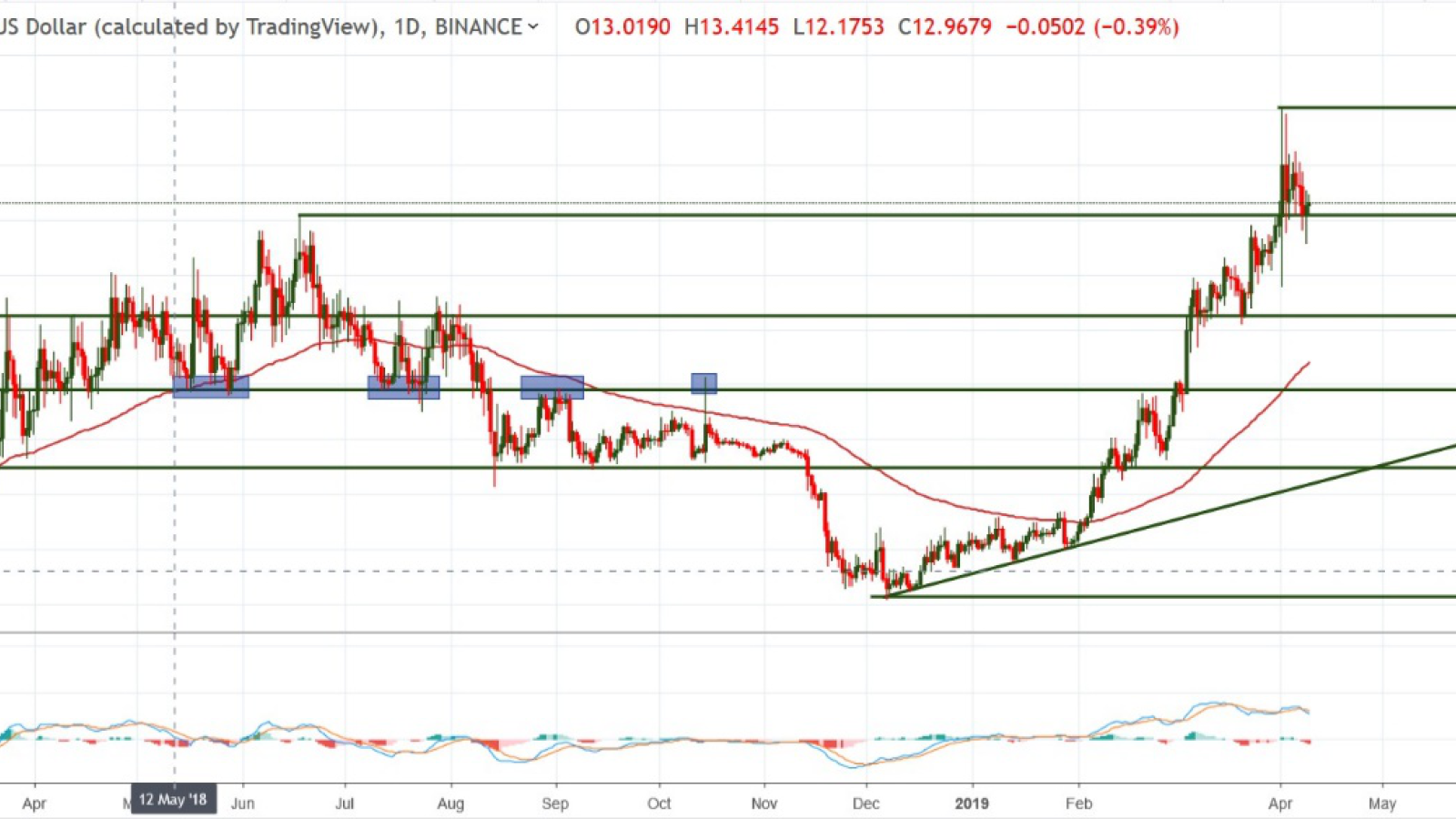 Cardano (ADA) Price Analysis
Trading at 0.086 against the US Dollar, ADA is ranked 8th according to CoinMarketCap. The pair is currently on a pullback following a test of the key psychological level at $0.10. Its movement for the year to date is bullish, so as long as the price stays above the 100 days Exponential Moving Average, the move down is not a major reason of concern.
The MACD is just crossing bearish, but a bullish bounce at 0.082 support could easily "un-cross" it because this is a lagging indicator. The overall bias is bullish and once the retracement is over, I expect a climb towards 0.111 resistance.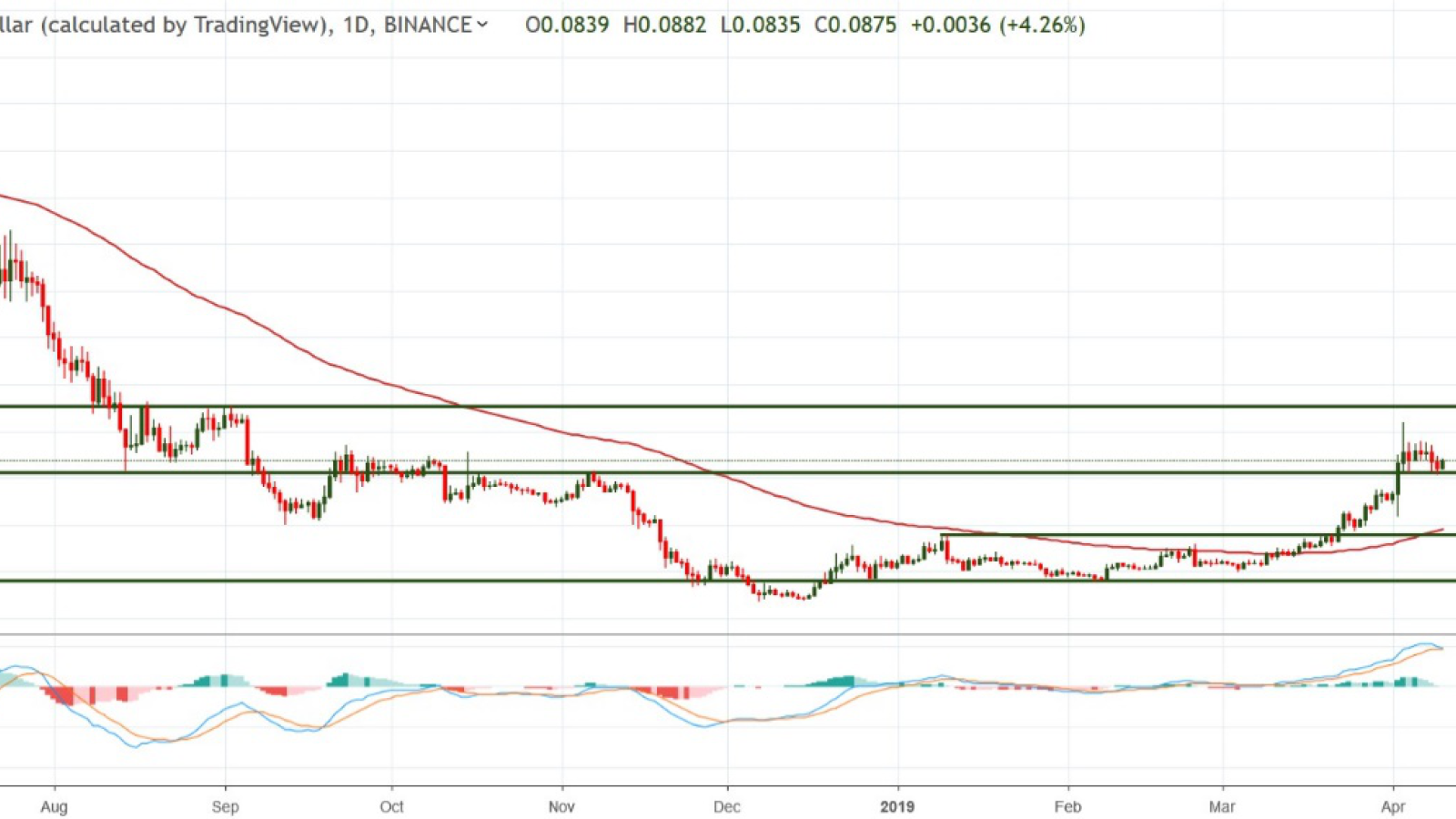 TRON (TRX) Price Analysis
With a market cap of $2,016,535,561 and a price of $0.030 TRON occupies the 11th spot in CoinMarketCap rankings. The token has a positive track record over the last 7 days with a gain of 8.75%. TRON has yet to start a correction similar to the other cryptocurrencies analyzed thus far but the MACD lines are widely spread apart and the histogram is increasing which hints that we may see further upside before a retracement starts.
The first upper target and resistance is located at $0.035 (may differ depending on exchange), and it's very likely to see that mark touched within a week or possibly sooner. Support sits at 0.028, which is a good place for upside action to resume.