Bitcoin's drop rippled (yes, pun intended) across the entire crypto market, extending to most of the other coins and Ripple was no exception but so far it is showing some toughness and signs of a possible recovery. XRP's price dropped sharply and pierced support but soon returned above it and seems like people are still holding on to the coin, as shown by Ripple overtaking Ethereum to become once more the second cryptocurrency by market cap, albeit by a very small margin.
Charts at a Glance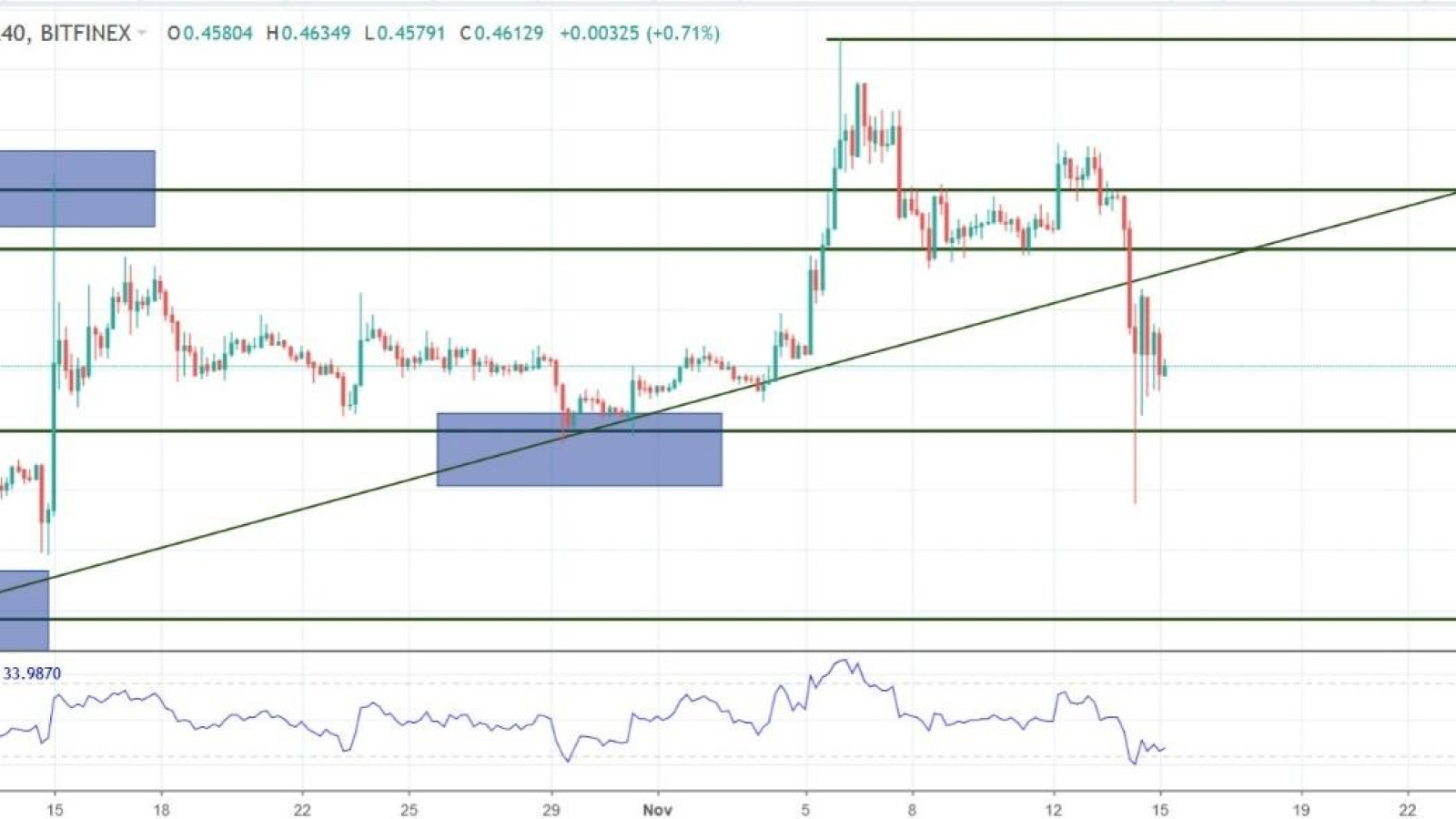 After breaching the support at 0.44, XRP/USD reached a low of 0.41 but soon returned above support, thus painting a mixed picture, with unclear follow up. Overall the pair is down 9% in the last day and although this is a substantial drop, XRP has performed less disastrous than other cryptos in the top 10 (excluding Tether).
If the pair can stay above the support at 0.44 – 0.45, it is possible to see a push closer to 0.50 but as mentioned before, the picture is blurry, at least until we know the real reasons behind the recent drop across the board.
Support zone: 0.44 – 0.45
Resistance zone: 0.50
Most likely scenario: bounce higher - the long wicks of the last candles show rejection, RSI is oversold
Alternate scenario: break of 0.44 and drop into 0.40